Flex Your Power Body Care Pack
$40 VALUE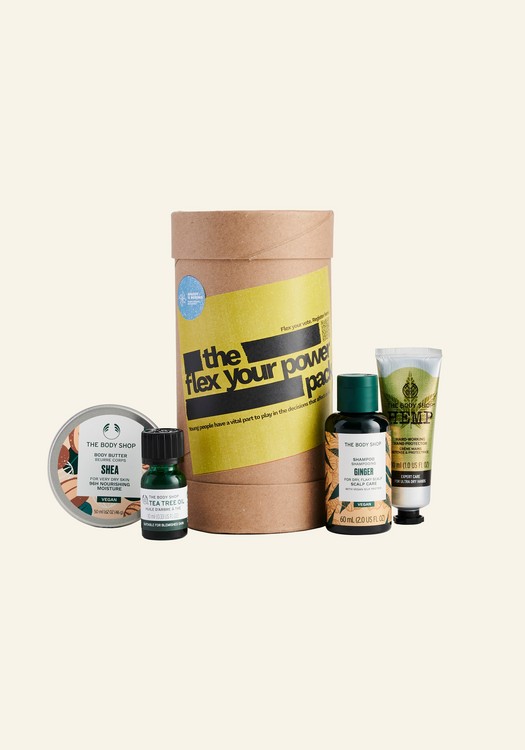 What does it do for you ?
Essentials for powering up and changing the future. Young people have a vital part to play in the decisions that affect us all.
The Flex Your Power Body Care Pack is our way of encouraging you to engage in self-care and self-love whilst feeling inspired by the activist stories that are at the heart of these products:
Hemp Hand Protector 30ml: Raise your hands for change and raise them strong with our heavy duty moisturizer.
Shea Body Butter 50ml: A call for change is a call for care. Nourish your body then take your message to the world.
Ginger Shampoo 60ml: When change calls for confidence start with your hair. Free yourself from flakes with our invigorating formula.
Tea Tree Oil 10ml: Be seen for who you are. Choose clear skin and a clear mission as your fight for change.
$1 from every purchase* of any Flex Your Power Pack sold will be donated to Apathy is Boring, a non- partisan national nonprofit organization that educates and motivates young people to participate in democracy.
*From August 12, 2022 – December 31, 2022, $1 from every Flex Your Power Pack sold (up to $25,000) will go to Apathy is Boring, a non-partisan, national organization founded to encourage democratic participation.
Ingredients
Flex Your Power Body Care Pack