Vitamin E Moisture Cream
All skin types
48h hydration
Vegetarian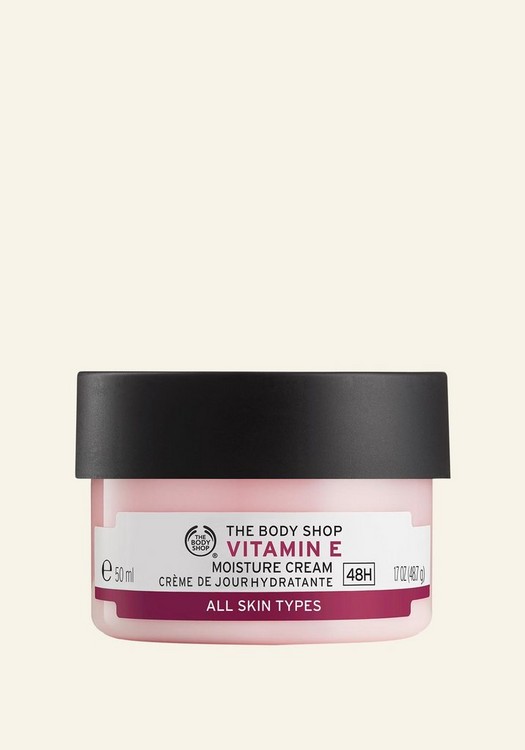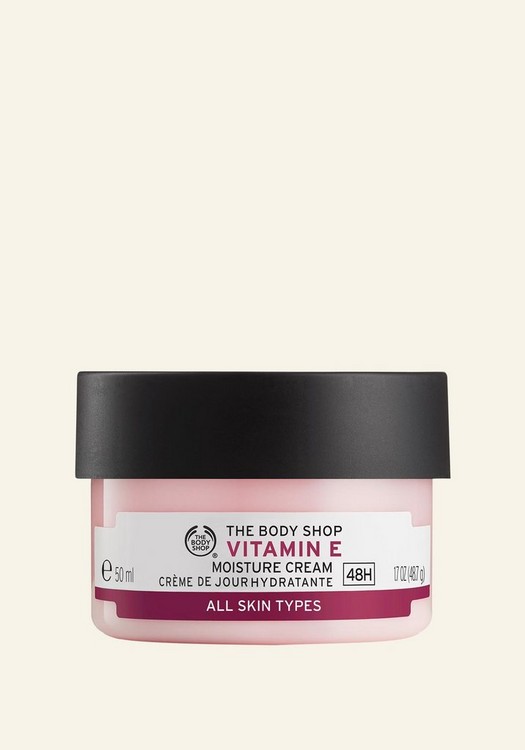 What does it do for you ?
A skincare staple since flares were first in fashion, our Vitamin E Moisture Cream helps restore moisture to your complexion, and locks in that much-needed H20. The result? A face that's sweet-smelling and satisfyingly supple.
No doubt you've heard of the vitamin E benefits for skin. But why's it so special, you ask? In short, it's a nutrient that skin loves. Our iconic 1970's formula, improved for modern times, sees vitamin E blended with naturally derived raspberry seed oil.
The last piece of the puzzle is hyaluronic acid. FYI: this might sound like something out of a lab, but it's all good, and actually occurs organically in our bods. We need a top-up as we age, not to mention to help ward off weather's drying effects.
Our easily absorbed vitamin E face cream does just that, helping to protect the skin. But more than that. It helps to restore vital hydration. To quench thirsty skin.
Little wonder, then, that our little pot of heaven has stood the test of time for generations. But heads up – as a multi-generational skincare must-have, your mum just might be pinching it from you.
Highly hydrating 48hr moisturising cream enriched with hyaluronic acid and raspberry seed oil
Ideal for all skin types, even dry skin
Dermatologically tested
Fast-absorbing, non-greasy feel
A daily go-to in your personalised skincare routine
Ingredients
242
---
---
---
My Go-To Face cream
Vitamin E Moisture Cream
The price might seem too high, but the amount of product required for application is lesser, so the product has value for money. The product is quickly absorbed in the skin, leaving the skin smooth and supple. This cream should be suitable for all skin types and all weather including summers. I live in Southern Ontario where the summer is a little harsh, but the product does its job well!
Was this helpful?
1 of 2 found this review helpful
---
Vitamin E daily cream and night cream
Vitamin E Moisture Cream
I have been using this cream for years (25) to be exact. I use the light in the day and night at night. I have beautiful skin and it's because I use Body Shop skincare. It gentle and sensitive. Will never change.
Was this helpful?
1 of 2 found this review helpful
---
Was this helpful?
0 of 0 found this review helpful
---
48 questions and 183 answers
---
Is this product scent free?

5 answer
Is this cream non-comedogenic?

2 answer
What's the difference between this and the night cream?

4 answer