All Day Long Setting Spray
8-hour Makeup Setting

Instant hydration

Blue light protection
8-hour Makeup Setting
Instant hydration
Blue light protection
20% off Select Products. Discount applied at checkout.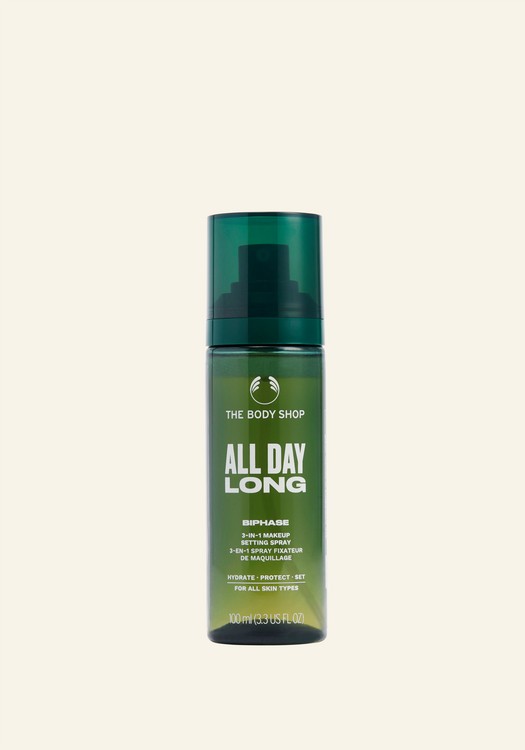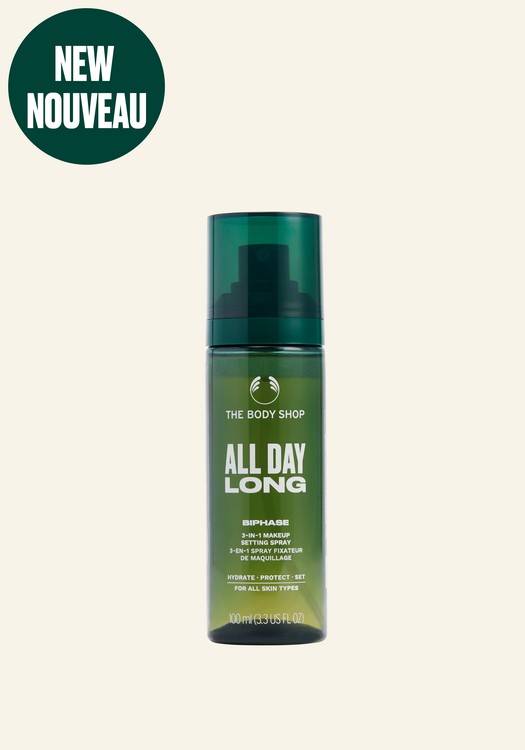 What does it do for you ?
Dial up your everyday routine with our new 3-in-1 makeup setting spray. Using a fine mist spray, the innovative biphasic formula sets and locks in makeup to help make sure it lasts. And lasts. And lasts. The name says it all really, All Day Long makeup setting spray prolongs makeup wear and makes your skin feel instantly hydrated....all day long.

With Community Fair Trade moringa oil and infused with buddleja extract, our multi-tasking makeup setting spray seals moisture, set your makeup and helps protect your skin against the effects of blue light from electronic devices. Lightweight and non-sticky, the mist helps give an even looking finish to your makeup.

Non-comedogenic, this hydrating makeup spray is a perfect companion to both your makeup and skin. It is fragrance-free and helps keep your skin feeling smooth and refreshed on-the-go, too. It doesn't mess with your makeup and extends it for 8 hours.

At The Body Shop, we're always striving to be as inclusive as we can be. So, we trailed and tested our makeup setting spray on a diverse panel of six Fitzpatrick scale tones across 100 people, of different genders, age groups, skin tones and skin types, to ensure the product performs well on everyone.

After 1 use:
83% felt that All Day Long setting spray gave them an instant boost of hydration on application
78% agreed that All Day Long setting spray helped improved the longevity of their makeup look
77% of the users agreed that All Day Long setting spray improved the quality of their makeup look
The new multitasker comes in all-new packaging. And a fully recycled PET (30% PCR ) bottle and cap which are recyclable*.
Prolongs makeup for 8 hours
Instant hydration
Protect skin from the effects of blue light
Fragrance-free
Enriched with Community Fair Trade moringa oil
Made with 93% ingredients of natural origin
Certified by The Vegan Society
Suitable for sensitive skin
* Where local facilities allow. Please remove label before recycling. The pump (30% PCR) is not recyclable due to the mix of materials.
Ingredients
All Day Long Setting Spray
Community Fair Trade moringa seed oil
The miracle oil for skin
Moringa oil is a precious seed oil that's seriously rich in omega 9, and has been used to moisturise and protect skin for thousands of years. We love it.
Moringa is known as the 'miracle tree'. It grows strong in seriously challenging environments, helps other species thrive and produces super-nourishing seed oil. They don't need much water, which is good news for farmers in drought-prone areas, and the bees love the nectar of moringa flowers. Moringa trees create a canopy when they grow, which shelters nearby crops from the hot Rwandan sun, helping them thrive.
The farmers grow and handpick the moringa pods and use a process called 'winnowing' to separate the seeds from their shells.
Discover the Moringa range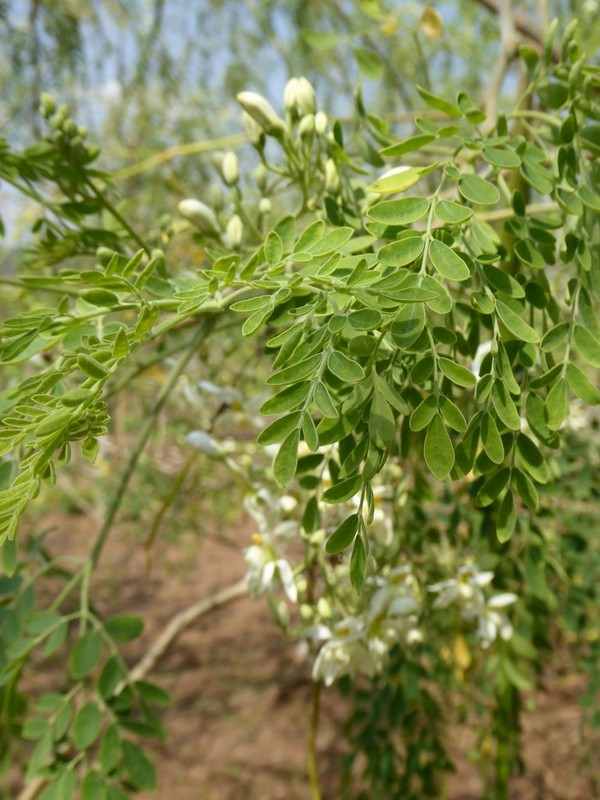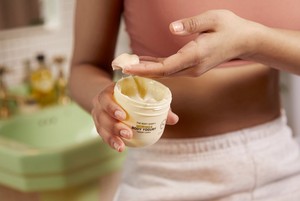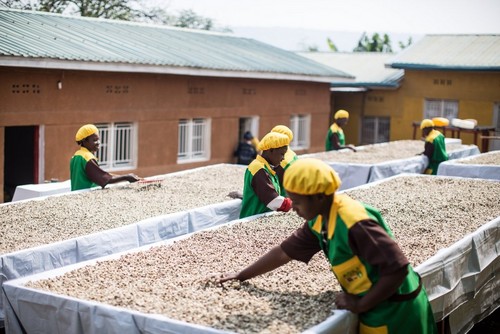 Our moringa seed oil comes from Asili Natural Oils, our Community Fair Trade partners in Rwanda. Our trade provides a sustainable income for farmers in the dry eastern provinces of Rwanda, where income opportunities are low.
23
---
---
---
Spray bottle "showers" you!!
All Day Long Setting Spray
Unhappy Lady
Time using product:
1 week
Received Free Product:
No
Posted date:
November 2022
The spray bottle sprays so much that it soaks your face and makes your makeup run down your face!! I won't buy this product again! I switched brands all together because this new product does not work the way it's supposed to. Very disappointed in this new product!
---
Make up setting spray
All Day Long Setting Spray
Alison
Time using product:
1+ month(s)
Received Free Product:
Yes
Posted date:
January 2023
This is a great product. I use it for setting my make up in the morning. It's stayed in place all day with no movement. A light mist and dries quickly. This is definitely value for money and I will be recommending to friends.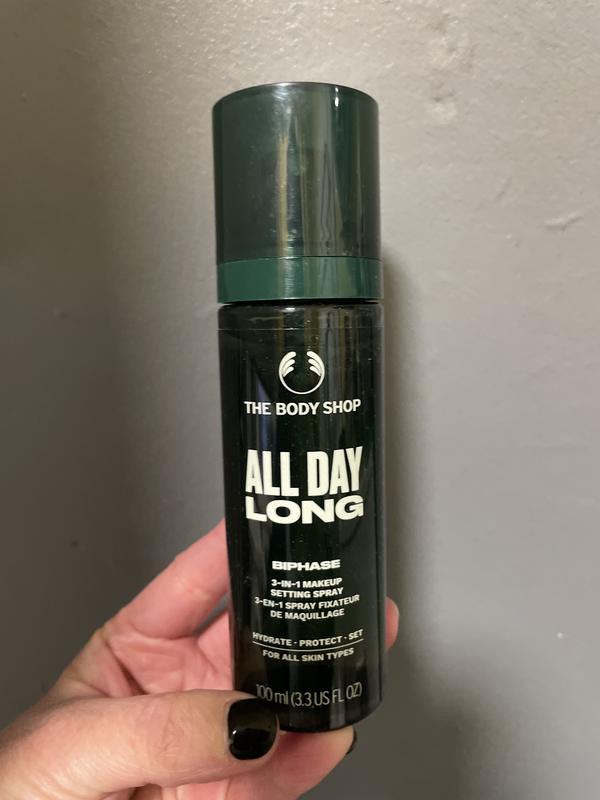 ---
Great product, rubbish bottle
All Day Long Setting Spray
Hollybob
Time using product:
1 month
Received Free Product:
Yes
Posted date:
January 2023
The product itself is fine, my make up stays put all day and I like that it's now in a 100ml bottle rather than 60ml. However the spray bottle is awful. It's more of a jet than a mist meaning it's can only be concentrated to parts of your face and carefully spread over. Luckily I had the old bottle from the last time I bought setting spray and put it into that instead. Also found the reason they put it in a green coloured bottle rather than clear as it's a pretty unattractive cloudy yellow colour. It's a bit of a pain to have to spray it into another bottle but until they work out how to make a mister rather than a jet spray it will have to do.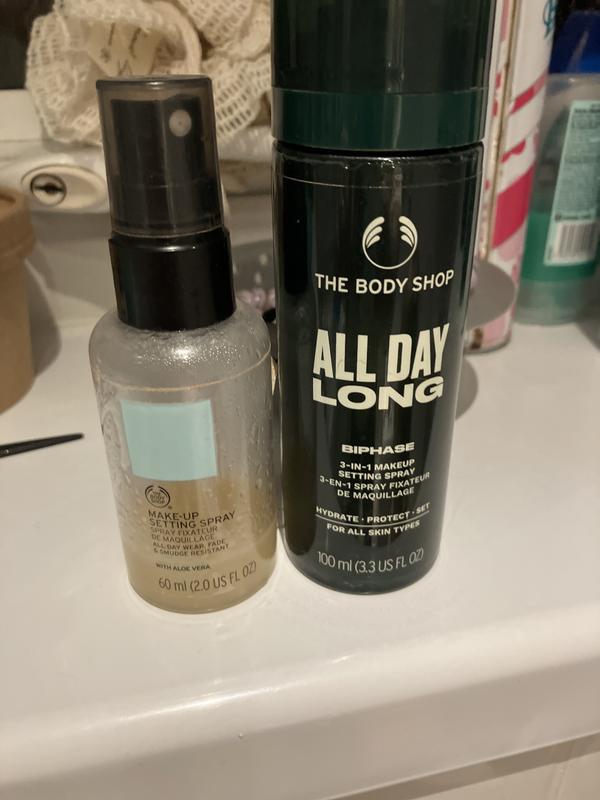 ---
1 questions and 1 answers
---
Does this product help prevent shine from oil build up throughout the day?

1 answer