Ethiopian Honey Deep Nourishing Mask
For dry skin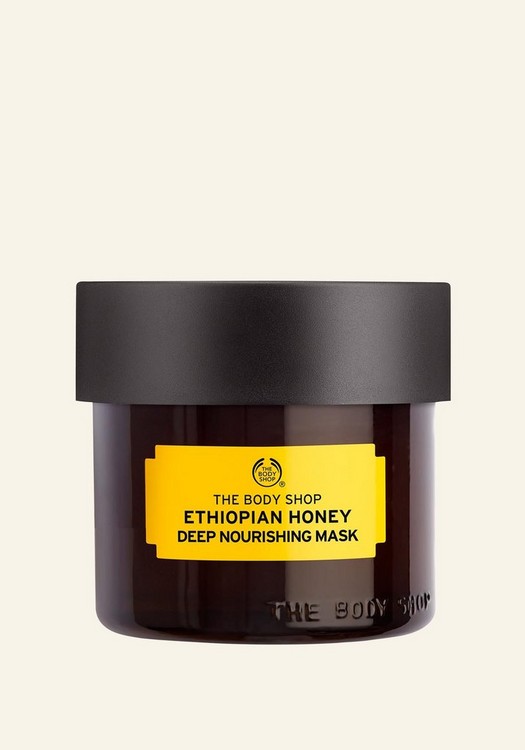 What does it do for you ?
Cocoon your skin in moisture with our Ethiopian Honey Deep Nourishing Face Mask. Inspired by African healing and soothing rituals, our 100% vegetarian indulgent melting honey face mask drizzles together honey, marula and olive oils for a luxurious experience. This honey face mask leaves skin feeling supremely nourished, replenished and rested. Use together with our Facial Mask Brush for a truly pampering facial at home.
100% vegetarian
Formulated without parabens, paraffins, silicones or mineral oils
Replenishes, restores and comforts skin
Perfect for skin that needs an intense dose of replenishing moisture to feel softer and smoother
Drizzled with honey from Ethiopia, marula oil sourced from Namibia and organic Community Fair Trade olive oil from Italy. To discover the entire collection of our naturally derived face masks that are inspired by traditional beauty remedies from around the world, click here.
Discover the benefits of our natural, 100% vegetarian face masks to reveal amazing, healthy skin.
Ingredients
Ethiopian Honey Deep Nourishing Mask
Community Fair Trade organic olive oil
Liquid gold for your skin (and your salad)
Just ask our friends in the Mediterranean about olive oil – this skin-softener's been used for thousands of years to take care of skin. It's one of the reasons it's known as the 'liquid gold' of the Med.
The olives that make the oil in our products are indigenous to the Cilento National Park in Campania, Italy. The farmers employed by our Community Fair Trade partners, Nuovo Cilento Cooperative, hand-harvest the olives using traditional techniques that are handed down to younger generations.
The olives are then cold-pressed to extract high-quality oil. The method is organic, and no pesticides are used. The olive husks are even reused as fertiliser, returning nutrients to the soil of the groves.
Discover the Olive range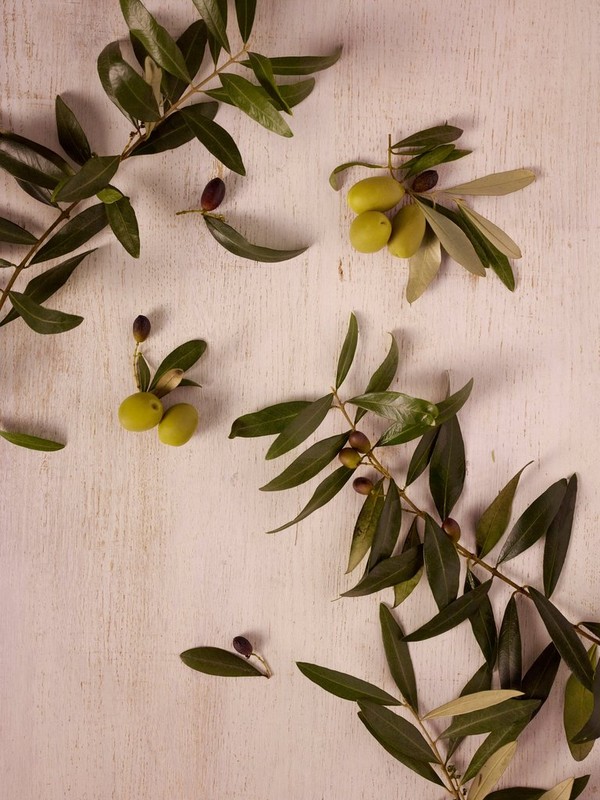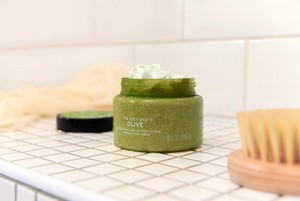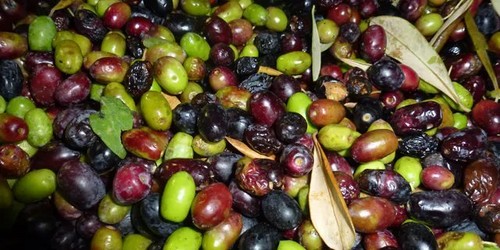 We've worked with Nuovo Cilento Cooperative since 2000. The partnership has a positive impact on job opportunities in this rural area, where there's a risk of unemployment and migration.
98
---
---
---
My Favourite Mask!
Ethiopian Honey Deep Nourishing Mask
JadieJ10
Time using product:
1+ year(s)
Posted date:
February 2021
I love this mask! I tried this mask years ago after trying so many different things for my veryyy dry skin and spending a lot of money doing so. My skin tends to get dry in the winter months with some eczema outbreaks, but is quite acne prone at times also. After one use, it makes a huge difference for the dryness of my skin and after 2-3 uses my skin feels completely hydrated and plump. I am so sad that they discontinued this product :( hoping that this changes in the future.
Was this helpful?
1 of 1 found this review helpful
---
BEST FACE MASK EVER!
Ethiopian Honey Deep Nourishing Mask
Rickyjjdjdbe
Time using product:
1+ year(s)
Posted date:
February 2021
I love this mask so much! I discovered it years back when it first came out and have enjoyed it through the years. I find the mask actually does what it is suppose to do where a lot of face masks don't make due on the promises. Every time I use it my skin becomes radiant, hydrated and smooth. Although this isn't one of the promises I find when I use it my blackheads become minimal. I love this skincare product, it sucks that they are discontinuing it, so buy it if you can!
Was this helpful?
0 of 0 found this review helpful
---
Good product
Ethiopian Honey Deep Nourishing Mask
Isaac
Time using product:
1+ year(s)
Posted date:
January 2021
In love with this product ! Simply AMAZING
Was this helpful?
0 of 0 found this review helpful
---
2 questions and 19 answers
---
If not this mask, which mask would you recommend for old acne scars?

2 answer
How long do u leave the mask on and how much do u use?

5 answer