Aloe Calm Hydration Sheet Mask
For dry skin
Vegan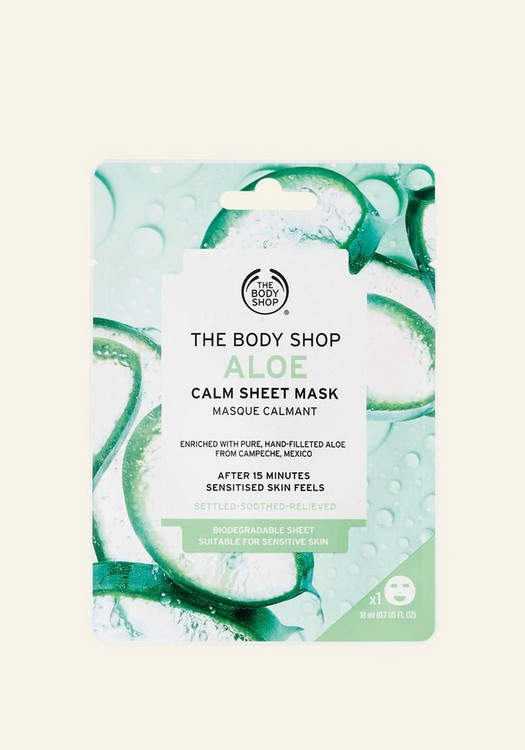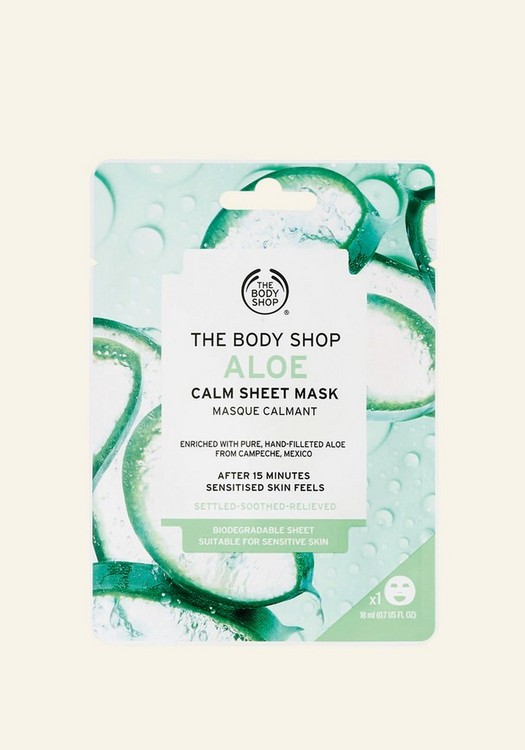 What does it do for you ?
Soothe and hydrate dry, sensitive skin in just 15 minutes with our vegan Aloe Calm Sheet Mask. Enriched with cucumber extract and Community Fair Trade organic aloe vera, this mask leaves skin feeling instantly smoother, hydrated and more settled.
Ingredients
Community Fair Trade organic aloe vera
Naturally soothing on easily upset skin
Aloe vera is known for being ultra-gentle and soothing on skin. It's helped us formulate our Aloe range to handle sensitive skin with kid gloves.
It's a naturally hardy plant. Our aloe vera leaves are harvested and filleted by hand within 6 hours, which preserves the freshness and makes sure the aloe is the highest possible quality.
We source our organic aloe vera from Campeche in south-east Mexico. We work with expert farmers who really know their stuff, and can harvest the aloe while causing minimal harm to the environment. This is particularly important since the land is close to three precious rainforest biosphere reserves in the Yucatan peninsula.
Read more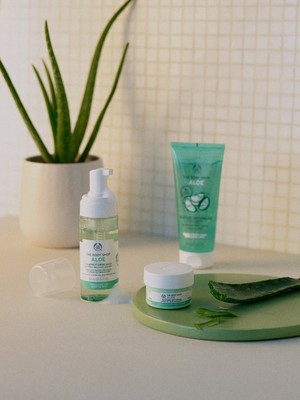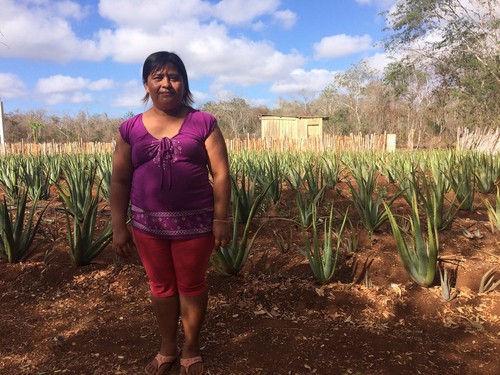 Since 2015, our trade has helped support the indigenous female farmers living on the edge of these rainforests, who could otherwise face discrimination and limited work opportunities.
6
---
---
---
:D
Aloe Calm Hydration Sheet Mask
This is a nice, soothing mask, quality standard, but has some faults. It didn't have as much effect as I hoped because there wasn't much difference before, and after. The other fault is I look startling in it. When I looked in the mirror I could not bear it. All the same, truly refreshing and enjoyable with cucumbers :3. [The cucumbers are a nice touch I would put on to enjoy the mask to the max.]
Was this helpful?
0 of 0 found this review helpful
---
Good
Aloe Calm Hydration Sheet Mask
Would recommend, I only used it once but my skin felt hydrated and it worked just as good as another mask that costed 2$ more.
Was this helpful?
0 of 0 found this review helpful
---
Great mask
Aloe Calm Hydration Sheet Mask
I have rosacea and this is the only mask I've found that moisturizes and calms rather than irritating my skin. It is incredibly cooling (great for hot summer days!). The only downside I found was that the mask's shape didn't quite fit onto my face as much as I would have liked, but thats the case with most affordable masks! Would recommend this product.
Was this helpful?
0 of 0 found this review helpful
---