Aloe Calming Cream Cleanser
For sensitive skin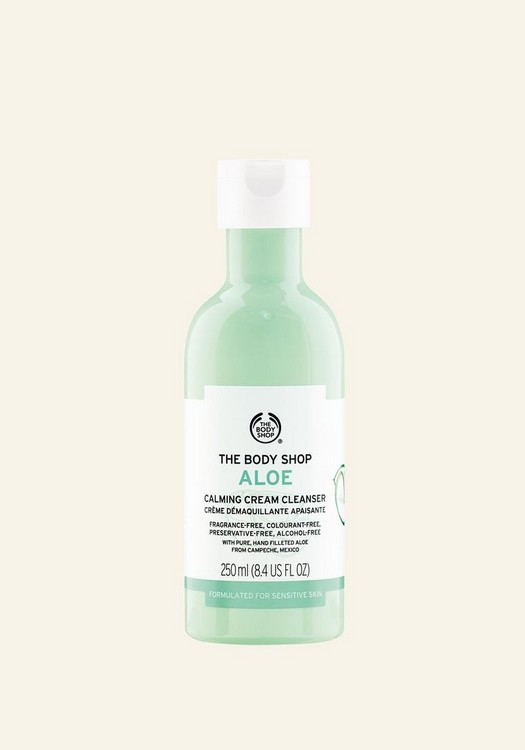 What does it do for you ?
This comforting rich cream cleanser moisturizes and gently cleanses sensitive skin. Melt away impurities and reveal skin that feels clean, refreshed and calm.
Formulated for sensitive skin
Pure Community Fair Trade aloe from Campeche, Mexico
No added fragrance, color or alcohol
Formulated without preservatives
Ingredients
Community Fair Trade organic aloe vera
Naturally soothing on easily upset skin
Aloe vera is known for being ultra-gentle and soothing on skin. It's helped us formulate our Aloe range to handle sensitive skin with kid gloves.
It's a naturally hardy plant. Our aloe vera leaves are harvested and filleted by hand within 6 hours, which preserves the freshness and makes sure the aloe is the highest possible quality.
We source our organic aloe vera from Campeche in south-east Mexico. We work with expert farmers who really know their stuff, and can harvest the aloe while causing minimal harm to the environment. This is particularly important since the land is close to three precious rainforest biosphere reserves in the Yucatan peninsula.
Read more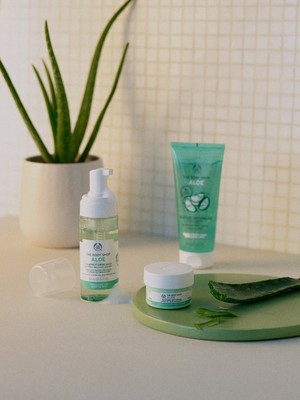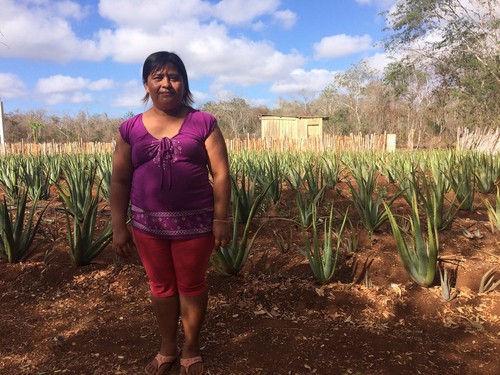 Since 2015, our trade has helped support the indigenous female farmers living on the edge of these rainforests, who could otherwise face discrimination and limited work opportunities.
66
---
---
---
First time using cream cleanser and in love!
Aloe Calming Cream Cleanser
Lia M
Posted date:
September 2020
Never used any product like this but I absolutely adore it. It is perfect for anyone with a little dryer skin wanting to wash their face without stripping moisture. I use this one rotation with the vitamin c microdermabrasion face wash and it's wonderful.
Was this helpful?
0 of 0 found this review helpful
---
Excellent and simple
Aloe Calming Cream Cleanser
I have on and off sensitive skin and this is one of the ones I reach for when my skin is feeling particularly reactive. I don't find that it specifically soothes angry skin but it doesn't do anything more to aggravate it when my skin is angry. It has a lovely texture that spreads evenly over the skin and rinses easily.
Was this helpful?
0 of 0 found this review helpful
---
Great sensitive skin product
Aloe Calming Cream Cleanser
Love the product itself, disappointed in fact that The Body Shop did not lower their amount that qualifies for free shipping during the pandemic like many other skincare stores. My $18 sensitive skin product either had to pay $15 to ship or spend $50 to get free shipping. Also I've been spammed with emails daily from them since placing order even though I have hit unsubscribe for weeks.
Was this helpful?
1 of 4 found this review helpful
---