Mango Body Butter
For dry skin
96hr moisture
Vegan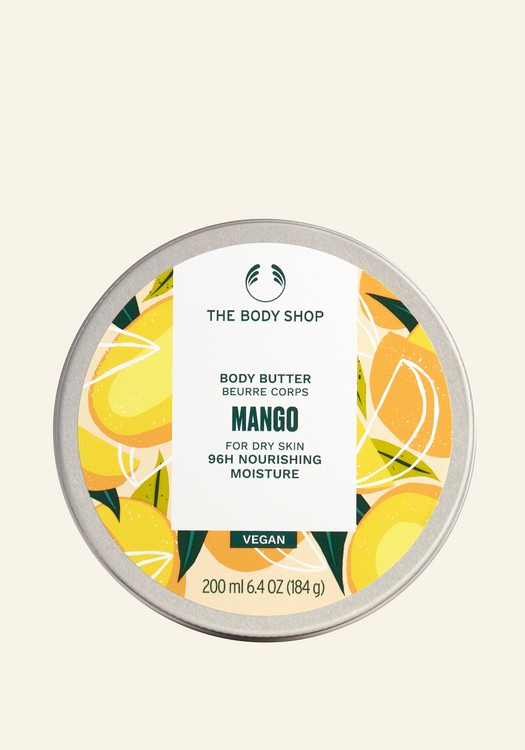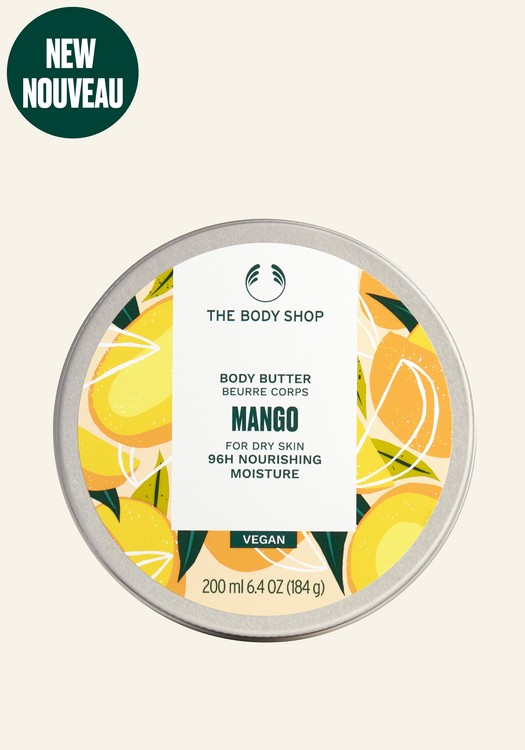 Love and nourish dry skin like never before with our best ever Mango Body Butter.

Now made with 96% ingredients of natural origin, including Community Fair Trade mango seed oil from India, handcrafted Community Fair Trade shea butter from Ghana and Community Fair Trade Brazil nut oil from Peru, our body moisturiser leaves dry skin feeling softer, smoother and nourished with 96hr moisture. It even gives you a natural-looking glow.

We've also improved the scent, so you can smell like a ripe and juicy mango.

This juicy-smelling, intensely creamy Body Butter now comes in recyclable packaging* made with an aluminium lid and 100% recycled plastic tub, including Community Fair Trade recycled plastic from India. This means you can love your planet every time you love that beautiful body.

Slather on our non-sticky, non-greasy moisturiser sparingly or generously. Seriously. Loving yourself never felt this good.

*Where local facilities allow.
Body moisturiser
Perfect for dry skin
Nourish and protect skin with 96hr moisture
Smell like a ripe and juicy mango
Made with 96% ingredients of natural origin
Certified by The Vegan Society
Dermatologically tested
Community Fair Trade mango seed oil
Helps skin glow like a juicy mango
Mango seed oil is brilliant for the skin, thanks to its high antioxidant content and ample Vitamin A and E.
Mango seed oil is a mini miracle. It's extracted from the kernel of the fruit, which would otherwise be chucked away. Every bit of the mango is used, which is why it's known as 'gold on the streets of India.'
We work with Manorama Industries in Chattisgarh, India to source our Community Fair Trade mango seed oil. Local women's cooperatives collect the mangoes from forest floor and hand-peel them, before the seeds are cracked and extracted for their precious oil.
Discover the Mango range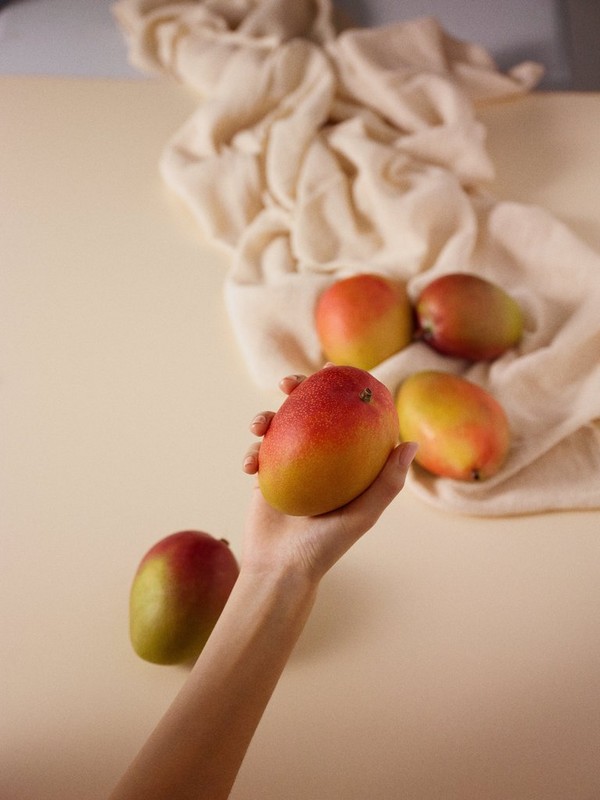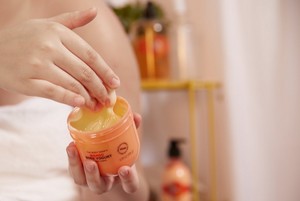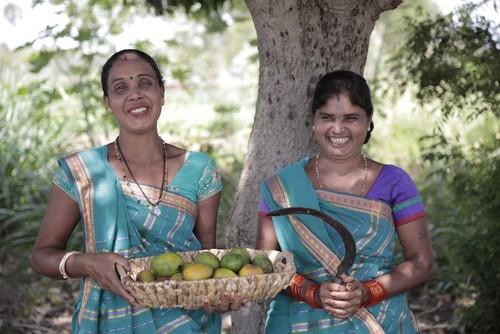 The women in these cooperatives are trained in harvesting methods and creating a sustainable source of income. They also work hard to help protect India's mango trees, so we can trust our trade isn't doing the world any harm.
3
---
---
---
THIS SCENT IS EVERYTHING!!
Mango Body Butter
Gis712
Time using product:
1 month
Being from the Caribbean I absolutely LOVE all things MANGO!! The Old formula and scent of the mango Body butter was nice and ehh okay. The feel of the butter on my skin was great, but the scent didn't do much for me. It smelled like what people THINK mangoes smell like. I wasn't expecting a lot with the new vegan butter but OMG was I wrong to assume!! The new fragrance of this butter sent me back!! It is so fresh and so authentic. I literally closed my eyes and just inhaled. It took me back to my childhood, picking up the mangos that have fallen off the trees, gathering them all in a bucket filled with water. Sitting on the dirt and eating 5 at a time. THIS IS WHAT A MANGO SMELLS LIKE!! FRESH, FRUITY, and DELICIOUS! This is my new favorite and I cant stay away from it! Even if it doesn't take you back to my specific memory, if you enjoy a mango smoothie this is it!!!! Freshness in a tub!! Better yet my body loves how this melts onto my skin, moisturizes and releases the fragrance oh so gently! A little goes a long way.
---
Fragrance fades FAST
Mango Body Butter
Body Shop Momma
Time using product:
1+ year(s)
I went into the store to sample & to see if other reviews were accurate re: the change in formula & fragrance. I was very disappointed to find out they are. While the fragrance initially was a very nice mango fragrance (when you rub it in, no scent when it's a clump on your skin), it faded to nothing in less than an hour :(. I also found it VERY greasy; it doesn't absorb like the old formula. I hope these reviews will prompt the Body Shop to pay attention
---
So Sad Original Mango is Gone
Mango Body Butter
MangoFan
Time using product:
1+ year(s)
I'm so glad they finally made this vegan BUT they changed the scent. A scent that is probably the most famous, popular, and classic of all Body Shop scents. Why in the world would you change a classic? I ordered the new and some of the remaining old version at the same time so I could compare and they are nothing alike. The scent is completely and totally different. As a long-time lover of Mago Body Butter the new one is a different product. Please fix this and restore the real, original, scent. Thank you!
---