Coconut Fragranced Bath Bubble
Gourmand scent
For dry skin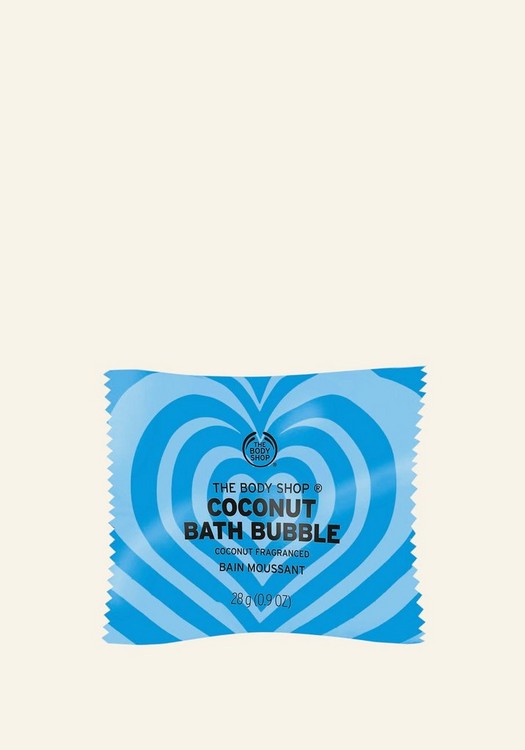 What does it do for you ?
Bring on the bubbles with our fun and fragrant Coconut Bath Bubble. It turns your tub into an exotic paradise with an explosion of blue and the gourmand, creamy scent of coconuts.
Heart-shaped bath bubble
Creamy coconut scent
Colour your bath water blue
Ingredients
Fair Trade organic virgin coconut oil
A legendary moisturiser for dry skin
Coconut oil has always been a bit of a wonder oil, and has been moisturising skin, hair and bodies forever.
Our coconuts come from the shores of Samoa. Coconut harvesting is a family business here, involving multiple generations. It helps everyone benefit from the island's resources, following the island's ethos of Fa'a Samoa – 'The Samoan Way'.
Coconuts are gathered up, hand-cracked, pressed and filtered to release pure, high-quality oil.
Each coconut is picked for its 'good smile' – meaning, our local experts can tell from the look of the shell whether it's good quality and ready to harvest. They're grown and wild-harvested without chemicals, so we can guarantee the oil is organic.
Read more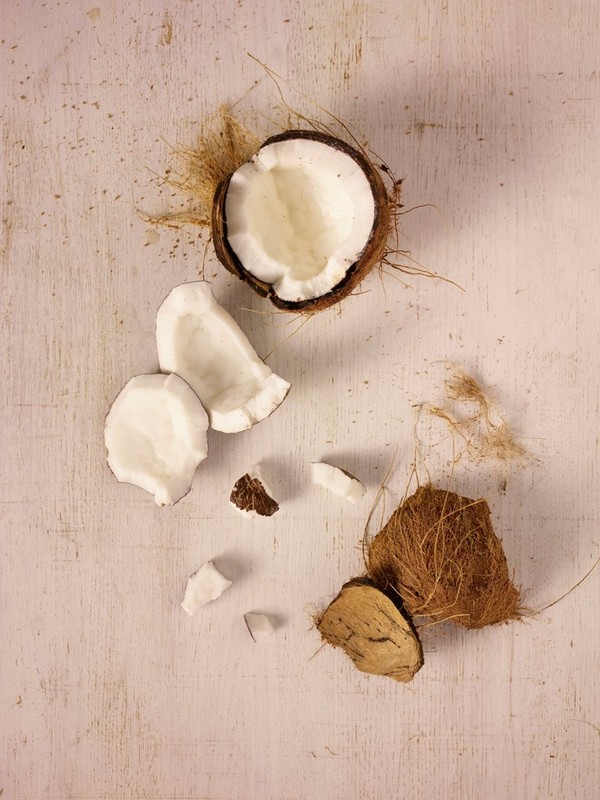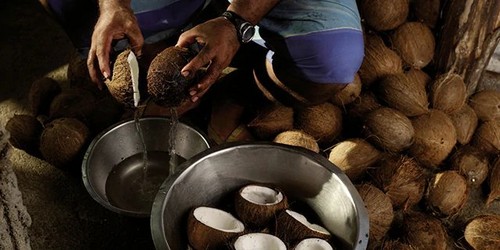 Our Community Fair Trade supplier, Women in Business Development Inc., help families to create a sustainable income by using Samoa's rich natural resources. They've won awards and gained global recognition for their brilliant work.
10
---
---
---
Needs improvements
Coconut Fragranced Bath Bubble
I really like the smell and colour that it made the bath water. The only is is that I actually had to break it up with my hands as it didn't break down like it was supposed to even after 30 mins in the tub. If you don't mind breaking it up it's a great product. They should almost sell it in a crushed version!!
Was this helpful?
0 of 0 found this review helpful
---
Great bubbles
Coconut Fragranced Bath Bubble
This one made so many bubbles! It was fantastic. Made the water a beautiful light blue. Only downside is the scent goes away. It's too light.
Was this helpful?
0 of 0 found this review helpful
---
Was expecting way more for a bath bomb made by TBS
Coconut Fragranced Bath Bubble
Nks8
Posted date:
November 2019
So I'm obsessed with a lot of products from the body shop, coconut scent brings me back to my younger days. So I thought I'd stock up on coconut bath bombs since they were on sale. I don't even know what these are. They smell nice, but take forever to dissolve. They turn the bath a nice milkey colour and fill the bathroom with coconut scent but that's about it. I didn't notice a difference in skin at all. They don't fiZ or bubble, they just sink and sit at the bottom of the tub. Not to mention how tiny they are! I was in the bath for 45 mins and when I was getting out it was still half undisolved. Wish i didn't buy 10, would have much rather spent the money on lush. Step up your bath bomb game body shop!!! You guys have such amazing products, why is this one so disappointing!!!
Was this helpful?
1 of 3 found this review helpful
---