WHAT IS OPEN HIRING?
*The Body Shop uses a hiring practice that's fair and inclusive to all candidates, regardless of their membership in a class protected by federal, provincial or local law. Open Hiring means that the first candidate to apply gets the next available opportunity across entry-level positions, at our stores and distribution center. When a hiring manager is recruiting, they select the first candidate on the list (in order of application date) for an in-person chat. During the chat, candidates are informed of open positions, company history, and roles and responsibilities. From there, interested candidates are asked three simple questions to confirm they are eligible and physically able to fulfil the requirements of the role. Starting in 2021, The Body Shop has taken purposeful action to attract and accommodate candidates that may face barriers to employment.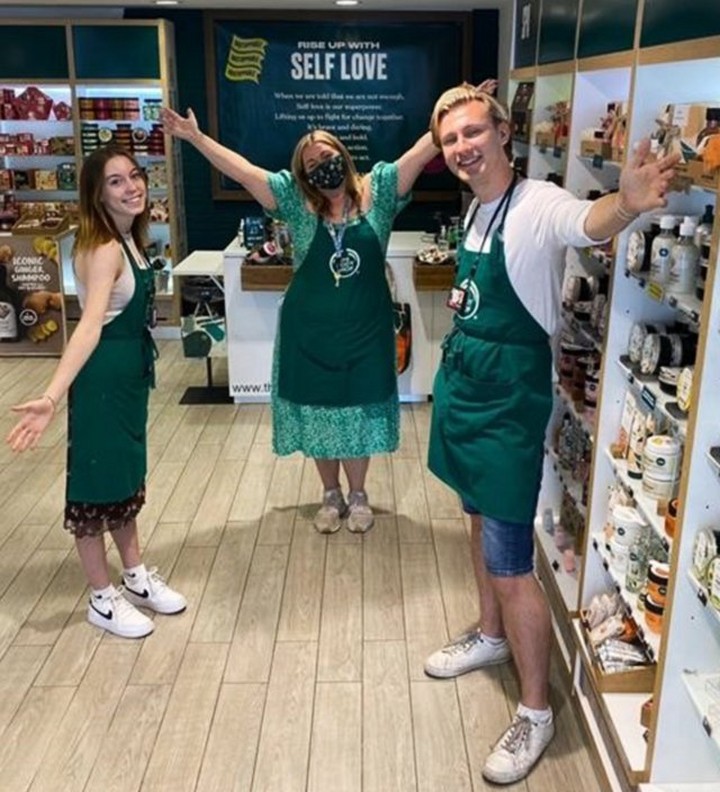 "A highlight was hiring someone who was visually impaired and getting to learn from them."
Store Manager, The Body Shop
Join us
Why does The Body Shop use Open Hiring to recruit and retain talent?
The Body Shop is committed to creating a work environment that is open, trustworthy and honest. We focus on a person's potential rather than their history, making work more accessible for those who may have been excluded from the opportunity for employment. In keeping with our purpose to fight for a fairer and more beautiful world, we believe that business should be a force for good; Open Hiring helps fulfill our equity strategy by supporting social equality in the communities where we operate.
To date, our Open Hiring approach has helped The Body Shop gain qualified and loyal employees, connecting passionate candidates to invaluable experience within a purposeful work environment.