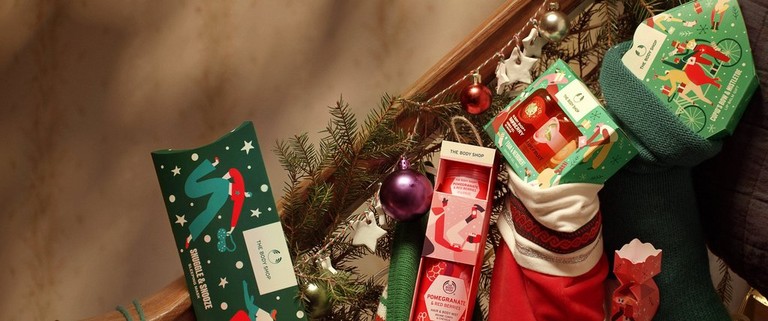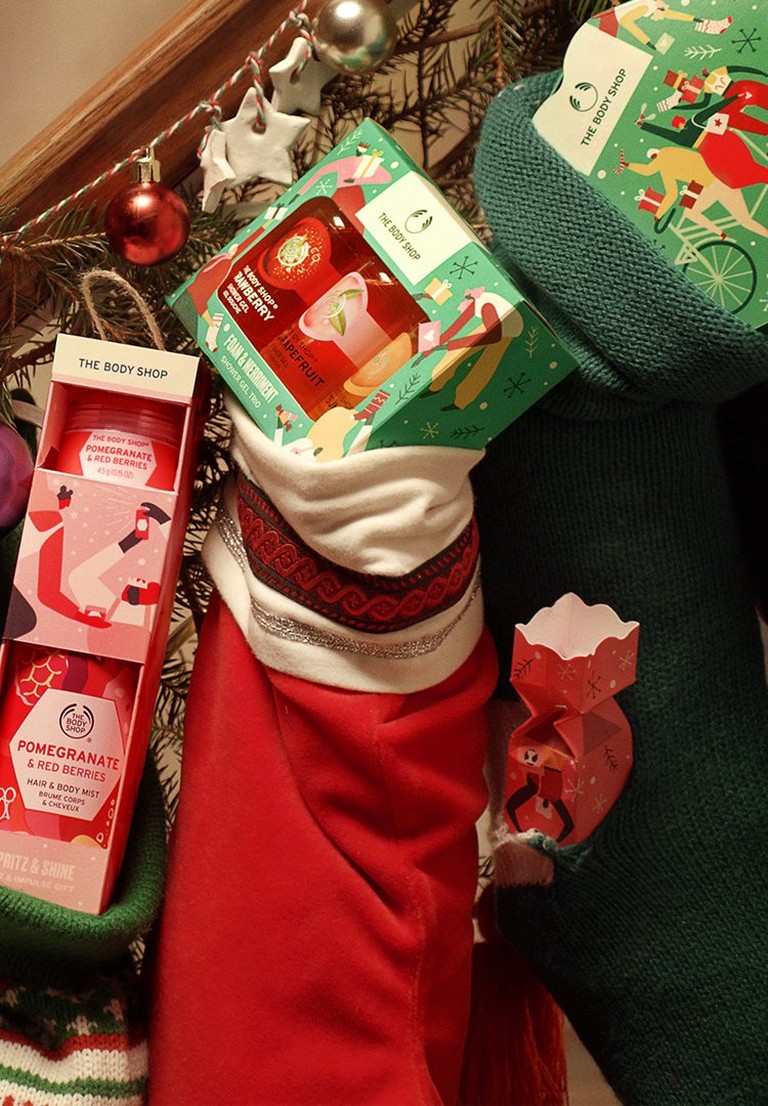 STOCKING FILLER IDEAS
STUFF YOUR STOCKINGS WITH JOY
There's no greater joy than giving, and our new stocking-sized surprises are bursting with love and care. Whether you're looking for vegan beauty treats, blissful body care or our ridiculously Christmassy special edition scents, our elves have rounded up the perfect little gift for every body, every budget. Get ready to make your favourite humans feel seriously special.
STOCKING FILLERS FOR EVERY BODY
Stuck in a funk over stocking fillers? Grab a cuppa and scroll through our full range to find amazing little gifts for the whole gang. Whether they're a body care buff, seasoned skincare lover, big on vegan beauty or always on the hunt for hardworking grooming goodies, our little gifts bring oodles of love and joy.
SKINCARE STOCKING FILLERS
Stuff their stockings with some serious TLC, whatever they (and their skin) needs. These skincare superheroes are sure to put a twinkle in their complexion, from little pick-me-ups to complete skin-clearing routines.
SPOIL THEM
Clean & Gleam Tea Tree Skincare Gift, $20
Clear the way for triumph. Our complete 3-step routine helps bring balance to oily, blemish-prone skin. Made with Community Fair Trade tea tree oil from Kenya, these mighty skin-clearing essentials help skin to feel cleansed, toned and purified.
Shop now
BATH & BODY STOCKING FILLERS
Our body-loving gifts are like a great big hug. If winding down is on their wish list, you can't go wrong with these. Tempt them into taking some time out with a bath full of bubbles or a self-care ritual to tingle the senses. What's good for the body is good for the soul, and these gifts are brimming with body-loving brilliance.
TREAT THEM
Foam & Merriment Shower Gel Trio, $12
Whisk them into the shimmering sunshine with three nose-tingling washes. Zesty Satsuma, sweet Strawberry and zingy Pink Grapefruit are guaranteed to get their juices flowing.
Shop now
SPOIL THEM
Almond Milk Body Yogurt, $19
A creamy concoction to sweet-talk dry, sensitive skin. Enriched with sweet almond oil and Community Fair Trade organic almond milk from Spain, it melts straight into skin for 48hrs of hydrating bliss.
Shop now
GO ALL OUT
Berries & Bubbles Bath Ritual, $40
Give them every reason to be merry with our sweetest self-care ritual, packed with lashings of Berry Bath Blend, a sustainable sponge and our Strawberry Body Yogurt, loving skin with 48hrs of silky-soft moisture.
Shop now
SPECIAL EDITION STOCKING FILLERS
Spread the joy (literally). Our special edition body care collection has landed with three ridiculously Christmassy scents inspired by love, joy and kindness. Our picks below are available across our special edition range, so choose from fruity Love & Plums, floral Joy & Jasmine and juicy Kindness & Pears. Soften, scrub and slather skin all winter 'til you find your fave. Grab them while you can – they're only here for Christmas.
TREAT THEM
Starry Bath Bomb, $9
Bursting with comfort and joy. Pick their fave festive scent, then drop into the tub and watch it bubble into a carpet of intense colours and fragrances. Enriched with Community Fair Trade organic aloe vera from Mexico, it's like a lullaby for all the senses.
Shop now
SPOIL THEM
Mini Gift, $15
These little duos are jam-packed with body-loving goodness, featuring a Shower Gel and Body Butter in their favourite special edition scent, plus a mini ramie to buff that beautiful body.
Shop now
GO ALL OUT
Creamy & Christmassy Body Butter Trio, $30
Made to slather skin all season. Featuring all three festive scents, these mini Body Butters will keep skin feeling feel snug with 96hr moisture. Made with at least 95% natural origin ingredients including cocoa butter, Community Fair Trade shea butter and sesame oil.
Shop now
TREAT THEM
Moringa Hand Cream, $18
Supremely soft mitts, this way. Our Moringa Hand Cream makes light work of moisturising busy hands, with a delicate floral scent and clever gel-cream texture that absorbs in an instant.
Shop now
SPOIL THEM
Florals & Frost White Musk® Treats, $30
With two ways to wear and layer our iconic White Musk® fragrance, their signature scent can last all day. Our luscious Shower Gel and Body Mist are infused with sweet, sensual notes of jasmine, amber and cruelty-free musk.
Shop now
GO ALL OUT
Love & Plums Essentials Gift, $45
Get cosy with four faves from our ridiculously fruity seasonal range, made to cleanse and cocoon skin. Enriched with plum extract from Turkey, this full body routine stars a Shower Gel, Body Yogurt, Body Butter and Hand Cream in our best-loved special edition scent.
Shop now
STOCKING FILLERS FOR HIM
If Dad's always dipping into your Body Butter, we've got a self-care stash for him. Our range of grooming kits, fragrances and extra-special essentials go down a storm. Tested on men, not animals.
TREAT THEM
Ginger Scalp Care Shampoo, $19
Ginger doesn't do things gingerly. This scalp-caring shampoo helps to tenderly take care of dry, flaky scalps. Our bestselling blend is now better than ever, made with ginger essential oil from Sri Lanka, Vegan Silk Protein, white willow and birch bark extracts for that 'ahhh' fresh feeling.
Shop now
SPOIL THEM
Scruff & Kisses Shaving Gift, $35
Our ultimate kit for smooth operators. With our Maca Root & Aloe Softening Shaving Cream, they'll master the art of a clean, comfortable shave. Gentle on dry, sensitive skin, it's known for its caring formula and serious softening powers. Work it into a rich lather with the wooden, vegan bristle shaving brush for next-level results.
Shop now
GO ALL OUT
Fuzz & Nuzzle Beard Care Gift, $35
All he needs to whisk those whiskers into shape. Our clever kit contains a beard comb and scissors to trim hair with ease, plus a bottle of our Cedar & Sage Conditioning Beard Oil. Made with three essential oils, this non-greasy formula helps to nourish skin whilst taming and subtly scenting goatees, Santa beards and handlebar moustaches. Lovely stuff.
Shop now