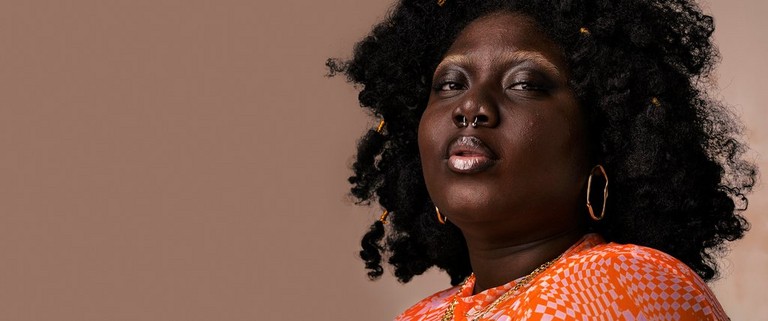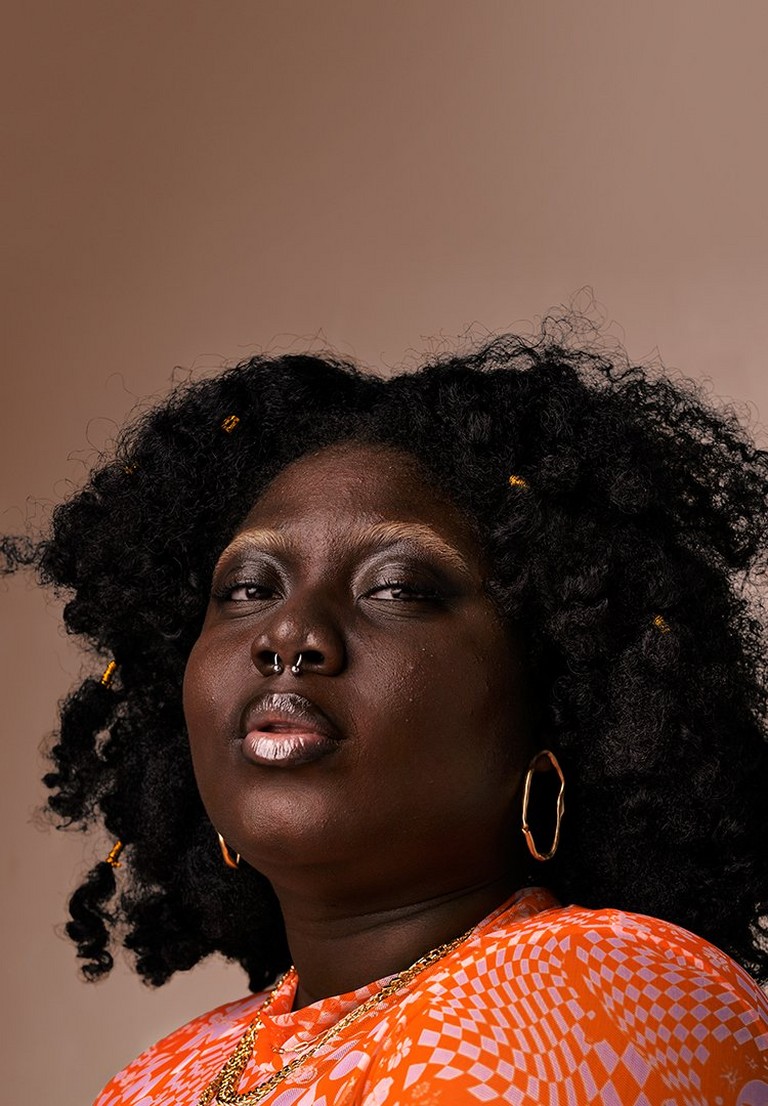 HOW TO FIND THE RIGHT FOUNDATION
Are you on a search for the one? The right foundation is like a BFF for your face, helping make your skin look like your skin but on a really good day. A bit of 'lean on me' magic, the perfect foundation for you helps you present your best self to the world, like a pal at your side giving you a swell of confidence to take on passion projects and planet-bettering plans. How to choose a foundation colour? Pinpointing your most well-matched shade and formula shouldn't be a hassle. We've got all you need to know right here.
"I applied this foundation at 6am, ready for work and it was still perfectly in place at 6pm!"
About Fresh Nude Foundation
Shop now
Find the right foundation shade for you
As the basis of your makeup, finding your most well-matched foundation will help you to achieve the looks that you want, but most importantly, will help keep your face looking natural, letting 'you do you'. The Body Shop foundation shades come in hues to suit all skin tones, and we're here to guide you to expertly find yours. With our no-sweat checklist of three tips, you'll soon be a master of sorting through makeup mecca to find your number one. No matter your preference for powder, liquid foundation, cream or concealer, we've got the right foundation shade for you and here comes the fast-track to help get you there.
Step 1: Identify your undertone
Before you find your foundation match, you need to check your skin's undertone. Every skin colour has a discernible undertone, most easily spotted via the vein colour on your inside wrist. If it appears blue or purple, you're cool-toned. If your veins look green, you've got warm-toned skin. And if you're not sure, you're likely neutral. You might also notice that your skin has a natural rosy or golden tinge – rosy meaning your undertone is cool, and golden meaning your undertone is warm. A mix of the two means you probably have a neutral undertone.
After picking your base shade – light, medium or dark – use our tips above to find the foundations that suit your undertone. We have 40 shades to choose from, so everyone can find the perfect one. Extra tip: our foundation names can help you! Look out for a W for warm shades, N for neutral shades and C for cool shades. Head in store to find your foundation and test it out.
Step 2: Test the shades
Now you've identified your undertone, finding the right colour foundation should be a doddle, especially since we have 40 shades to choose from. The best way to discover your match is to test it out. But did you know there's a right way to test foundation colours? Our number one tip is to try your shortlist when the light is right. Testing them in a natural light and when the sun is at its peak will help see your skin in its truest colour. But that's not to say you shouldn't check it in different lights, this'll help make sure you've definitely found the right one.
And lastly, instead of testing it on your arm or hand, which is where we tend to swatch samples, apply a little foundation to your jawline. This is where your foundation will sit, so you want to make sure it matches the tone of your face and neck. This is when you'll really see how good of a match it is. Let it sit there for a while before taking a peek of how it looks. Repeat with the rest of your shortlist until you find the perfect match.
Step 3: Watch it disappear
Like finding 'the one', to find a foundation shade for you, you want to look for the hue that doesn't try to change you. That is, the right foundation shade should look, not to mention, feel like a second skin – like you at your very best. As we've said before and will say time and time again, this is about looking like the ultimate version of you. If a foundation shade stands out, that'll be because it's too light or dark. If the makeup is too light, chances are your skin will appear more ashy. If the shade is too dark, that'll make you look overly tanned.
On the subject of tans – remember that your skin tone is likely to change within a subtle spectrum with the seasons, its tone warming up with the weather. That means, depending on when you're searching for your best foundation shade, your skin might not be its truest tone. Ideally, you want to go for a shade that's closest to the hue your skin is most of the year. When you try it, if the test shade seemingly disappears into your skin, it's a match.
Compare by skin type
Like any other product from your skincare wardrobe, your foundation should be tailored to your skin type or concern. This always wise rule will give your skin a better chance of getting on with your foundation, helping your complexion to look gleaming, glowing and gorgeous. We've rounded up some of our best foundations to help get your skin there.
Foundation for oily skin
The Body Shop foundation with an oily skin-friendly ingredient built-in, our Matte Clay Skin Clarifying Foundation is enriched with Community Fair Trade tea tree oil and helps to promote clearer-looking skin. This vegan formulation feels lightweight and comfortable on skin, letting it breathe as you wear it, not to mention helping to minimise excess oil and control shine all day long to boot. It's a bit of a saviour for shine-prone skin. It is both water and sweat-resistant and helps to give good coverage without an overdone mask effect. Instead, it looks natural, helping to improve the look and texture of the skin, while downplaying the appearance of pores and blemishes alike. Your complexion will be left looking smooth and more matte.
Shop now
Foundation for sensitive skin
Though technically not a skin type but a skin concern, we couldn't help but tell you about our ideal foundation for sensitive skin. Our **Fresh Nude Foundation **is made with at least 95% natural-origin ingredients and is enriched with vitamin E and Community Fair Trade aloe vera from Mexico. This vegan formula delivers 24hr moisturisation and feels like a dream when you apply it to your skin (which is a big plus when you think about it being on your entire mug all day long). Our Fresh Nude Foundation helps you achieve that natural, dewy-looking finish while delivering medium coverage that lasts all day long. Oh, and did we mention it comes in 40 shades? Yep – it's makeup for every gorgeous, unique face.
Shop now
Foundation for combination skin
A good foundation for combination skin has got to be our Fresh Nude Tinted Beauty Balm SPF 30. If we're being exact, technically this is a beauty balm (that's what the 'BB' stands for), meaning it's the lighter touch cousin of foundation, but that's sometimes just what you need for combination skin. This tinted beauty balm is super easy to blend and can be worn under a fuller coverage foundation if you like. It feels non-greasy and lightweight on skin, helpfully not sitting in the creases of your fine face when you apply it, instead helping give you a smooth, flawless finish with buildable coverage. Oh, and did we mention, it doesn't block pores? In fact, pores look blurred and skin feels hydrated and plumped all day with a luminous look.
Shop now
Compare by texture
Sometimes what your skin needs or what your skin likes to feel on it is down to personal preference as much as skin type or concern. You might find you lean more towards powder as your face is prone to shininess, or you might like the way liquid foundation feels on skin. Equally, what you're up to on any given day will affect what product you pick up at your dressing table or bathroom mirror. You might be about to embark on a big adventure and need longer-lasting, fuller coverage. Or you might just be about to pop out and want a little touch-up before you go. For all occasions and needs, whatever your plans, whether you're taking over the world or taking charge of a conference call, explore the benefits of our different foundation textures.
Liquid Foundation
Our bestselling Fresh Nude Foundation is a heavenly hydrating formula that delivers 24hr moisturisation and feels fresh on your skin all day. And with a whopping 40 shades, there's a perfect match out there for everyone. The vegan formula is made with at least 95% natural-origin ingredients, including vitamin E and Community Fair Trade organic aloe vera from Campeche in south-east Mexico. Delivering a dewy-looking finish and medium coverage that lasts all day, Fresh Nude brings out the best of your natural glow. Apply with your fingers or, even better, apply it with our Fresh Nude Foundation Brush, a makeup kit must-have. With two different bristle lengths, the brush is excellent for applying and blending Fresh Nude Foundation. Plus, we also have our Fresh Nude Tinted Beauty Balm SPF 30, a lighter coverage option than the foundation version.
Shop now
Powder
Find yourself always reaching for the Loose Face Powder? A particular favourite of oily skin types and those in warmer climes who might be more prone to shininess, powder is a fab foundation stand-in or addition to help perfect a matte-looking finish. Our Fresh Nude Face Base can be a multi-tasker, helping you create an even look when used either dry, on bare skin or on top of liquid foundation, or wet – simply make our Complexion Blender wet and apply to skin for more coverage. Our formulation can give light to high coverage, depending on how you use it, but regardless it doesn't turn out cakey. Your face will feel comfortable thanks to this breathable powder, helping your complexion look more smooth and healthy.
Shop now
Compare concealers
Sometimes your skin needs a little extra attention or a hand-holding to help it ace a more even and smooth-toned look. That's where concealer comes in handy. The most targeted of the face base products in your makeup kit, concealer helps to, well, conceal and camouflage the likes of dark circles, spots and blemishes. A perfect partner for your mainstay foundation, which you should of course match to your foundation hue, you'll be able to pick and choose how to caringly make up your complexion with our pick of our concealers. Boasting different textures and formulations, you'll be able to find the concealer for you.
Liquid concealer
Our Fresh Nude Concealer suits all skin types, even dry, sensitive skin. It's enriched with naturally inspired ingredients such as caffeine, marula oil and Community Fair Trade organic aloe vera. Feeling soothing on skin, this vegan formula is non-comedogenic, meaning it won't clog your pores – result. As a liquid, it's easy to apply with a concealer brush or the wand and doesn't feel sticky or tacky. Rather, it feels lightweight and comfortable, helping to conceal blemishes, pigmentation, and dark circles and leaving your complexion looking flawless and natural. Pair it with the rest of our Fresh Nude range.
Shop now
Concealer Balm
Our Matte Clay Concealer is enriched with aloe vera and, like the rest of our Matte Clay range, Community Fair Trade tea tree oil. This vegan concealer feels like a dream for oily skin, as it helps to give skin a full coverage, matte finish. It's ideal for any skin type, though, helping to conceal blemishes and under-eye dark circles alike in a non-comedogenic formula (that fancy word for not blocking your pores). Resisting humidity, transferring and smudging, it helps your skin to look clearer, clarified and more balanced for up to 24 hours.
Shop now