Make-Up Setting Spray
Natural finish
Vegan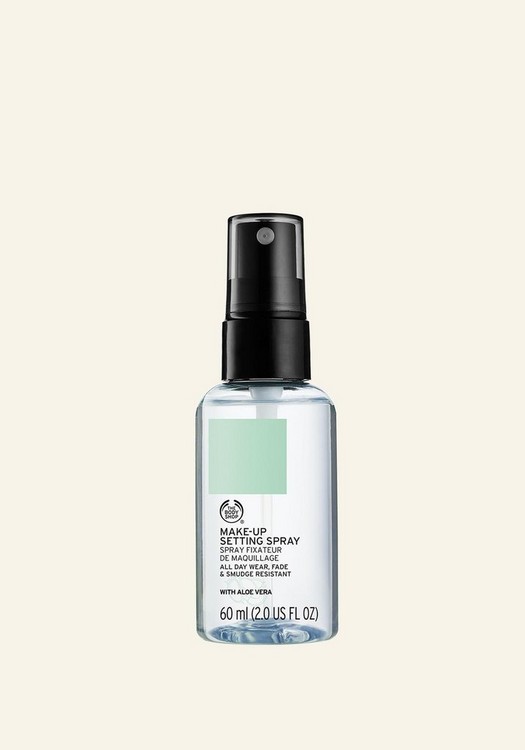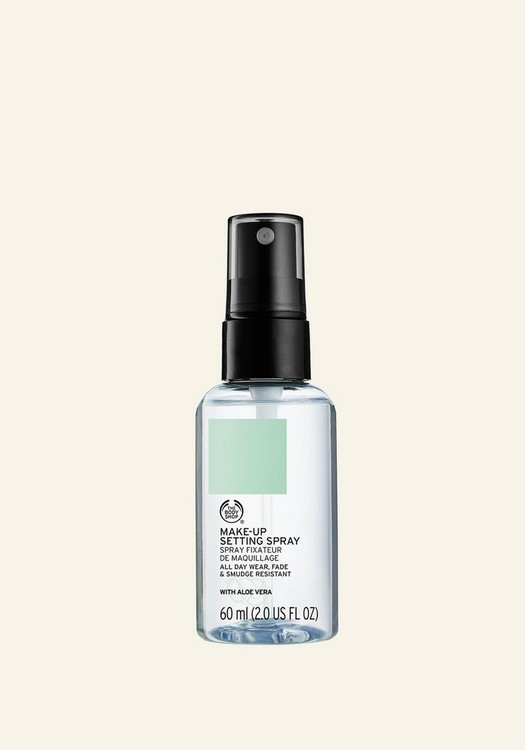 What does it do for you ?
From packed public transport to sun-soaked escapes melting make-up is a serious summer struggle. That's where our first 100% vegan Make-Up Setting Spray comes in. Anti-fade and anti-smudge this weightless spray mist helps keep your look in place from beach to bar. Gone are the days of drying fixing sprays. Enriched with Community Fair Trade aloe vera and suitable for sensitive skin our formula locks in moisture as well as your make-up. And at a plane friendly 60ml this handbag hero is one thing you can't travel without.
100% vegan
All day wear fade and smudge resistant
Prolongs the fresh look of makeup
Enriched with aloe vera
Suitable for sensitive skin
Ingredients
Community Fair Trade organic aloe vera
Naturally soothing on easily upset skin
Aloe vera is known for being ultra-gentle and soothing on skin. It's helped us formulate our Aloe range to handle sensitive skin with kid gloves.
It's a naturally hardy plant. Our aloe vera leaves are harvested and filleted by hand within 6 hours, which preserves the freshness and makes sure the aloe is the highest possible quality.
We source our organic aloe vera from Campeche in south-east Mexico. We work with expert farmers who really know their stuff, and can harvest the aloe while causing minimal harm to the environment. This is particularly important since the land is close to three precious rainforest biosphere reserves in the Yucatan peninsula.
Read more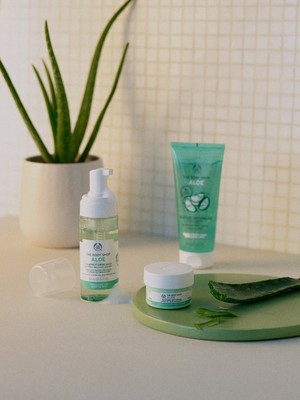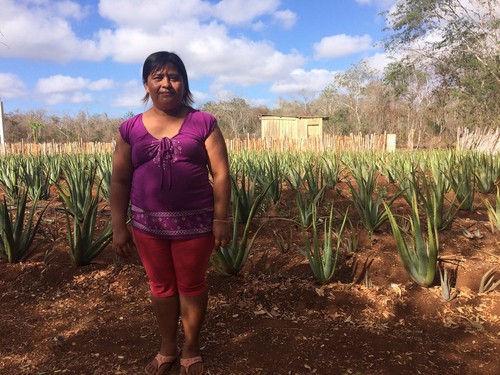 Since 2015, our trade has helped support the indigenous female farmers living on the edge of these rainforests, who could otherwise face discrimination and limited work opportunities.
16
---
---
---
Dont recommend it
Make-Up Setting Spray
I bought this 2 months ago as i didnt want to spend money on expensive one bec of covud 19 and i do regret now. Firstly the make up looks same even after u spray and make up wont last longer. I wouldnt spend my money on this. It is good ad refreshing but i dont know if ot really helps over make up. I better go back to my mac and urban decay. Sorry bodyshop, ur stuff are overpriced and just ok.
Was this helpful?
1 of 2 found this review helpful
---
This is not a makeup fix
Make-Up Setting Spray
It does not fix make up but actually ruin it and make it go away quicker! Does the opposite what bottle says very disappointed
Was this helpful?
1 of 1 found this review helpful
---
Bigger bottle please!
Make-Up Setting Spray
Love this spray, but doesnt last very long due to small bottle size!
Was this helpful?
1 of 3 found this review helpful
---