Lip & Cheek Stain
Matte finish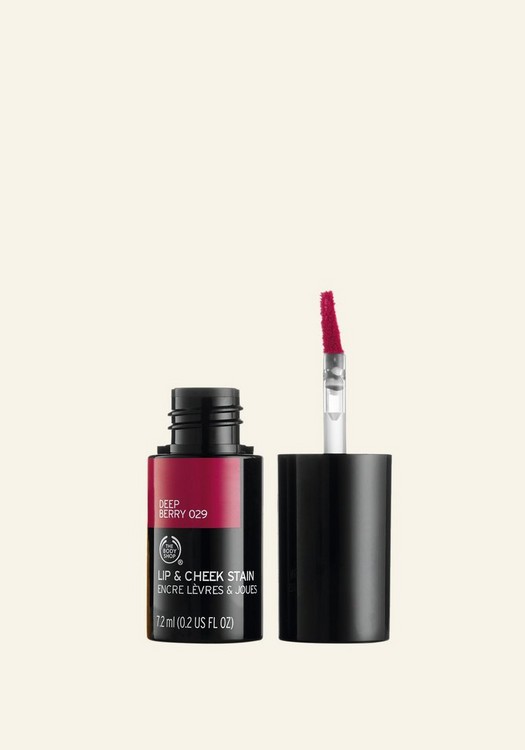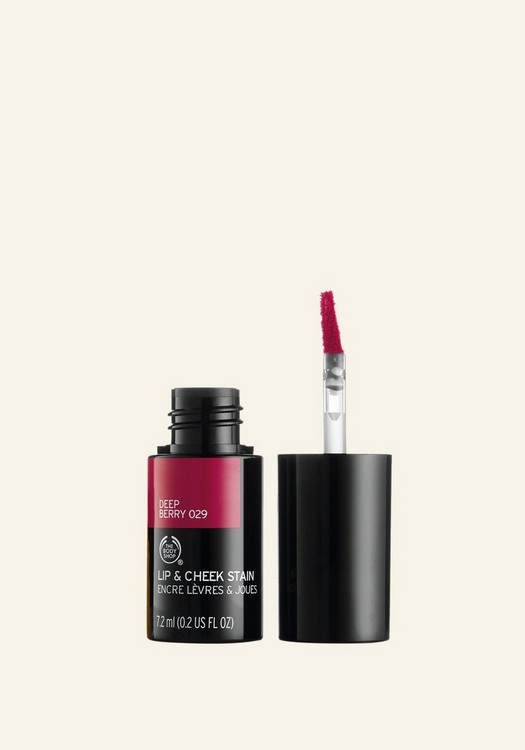 What does it do for you ?
This dual-purpose liquid stain gives lips and cheeks a natural pop of buildable colour. Use under lip gloss for a show-stopping -pout and dab onto cheeks for a natural-looking rosy glow.
Liquid stain
For lips and cheeks
Natural effect
Buildable colour
Dermatologically tested
Ingredients
Select colour
Buy 2+ Make-Up and get 20% off
$347.22/100 ML (#1096148)
Community Fair Trade organic aloe vera
Naturally soothing on easily upset skin
Aloe vera is known for being ultra-gentle and soothing on skin. It's helped us formulate our Aloe range to handle sensitive skin with kid gloves.
It's a naturally hardy plant. Our aloe vera leaves are harvested and filleted by hand within 6 hours, which preserves the freshness and makes sure the aloe is the highest possible quality.
We source our organic aloe vera from Campeche in south-east Mexico. We work with expert farmers who really know their stuff, and can harvest the aloe while causing minimal harm to the environment. This is particularly important since the land is close to three precious rainforest biosphere reserves in the Yucatan peninsula.
Read more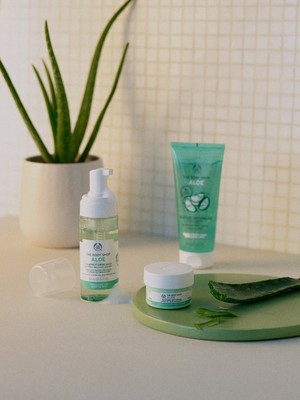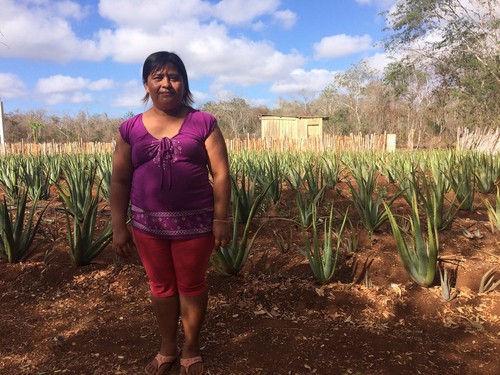 Since 2015, our trade has helped support the indigenous female farmers living on the edge of these rainforests, who could otherwise face discrimination and limited work opportunities.
134
---
---
---
Excellent stain but quite intense!
Lip & Cheek Stain
Charl0tte
Time using product:
1 week
Posted date:
October 2020
Summary: I dilute my stain with a light face moisturiser for a less intense/day look. This does mean that the colour doesn't last as long but application is easier. I bought the deep berry stain last week and I love it. It's a deeper (ironically) colour than I expected but is very nice. I wanted to use this for a natural look and have found that just directly applying is a bit too intense. My tip is to add 1-3 dots of the stain, depending on desired intensity, directly on the lips with a dot of a light face moisturiser on top, blending then spreading it to the whole lip. This evenly spreads the stain but does mean that the effect is less intense and may fade more quickly. For cheeks, I dot some stain on the back of my hand and add a moisturiser again to make a tinted moisturiser/cream blush. Applying directly is difficult because the stain dries very quickly! Overall very happy with the product and with my method, it will last me a long time!
Was this helpful?
1 of 1 found this review helpful
---
Bold colours
Lip & Cheek Stain
Hannah1901
Posted date:
October 2020
I love the colour and the stain pigment lasts really well... however beware that it really highlights if you have chapped lips
Was this helpful?
1 of 2 found this review helpful
---
It definitely stains!
Lip & Cheek Stain
Simmoro
Posted date:
October 2020
I only use this product on my lips, I love the overall results but it takes a lot of product to get a vivid colour. I also find the formula quite drying and difficult to remove...a slight stain lasts for a couple of days after application on me.
Was this helpful?
1 of 1 found this review helpful
---