Coconut Bronze™ Glistening Glow Powder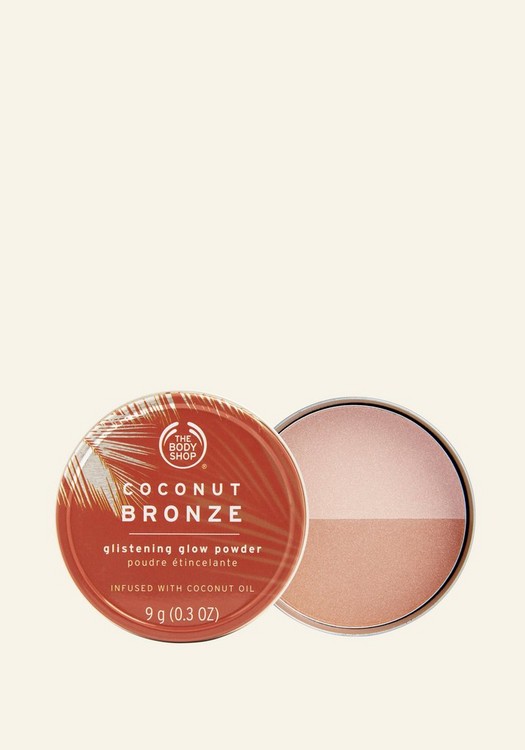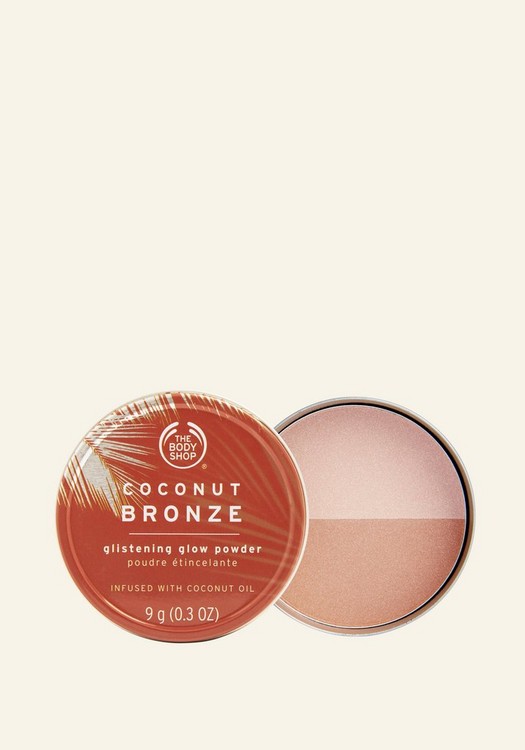 What does it do for you ?
Get natural-looking summer skin all year round with our Coconut Bronze Glistening Glow Powder. This lightweight bronzer and highlighter gives skin an instant shimmering finish. It also has an easy-to-use puff for touching up your radiant tan effect whenever and wherever you want.
Ingredients
Coconut Bronze™ Glistening Glow Powder
Fair Trade organic virgin coconut oil
A legendary moisturiser for dry skin
Coconut oil has always been a bit of a wonder oil, and has been moisturising skin, hair and bodies forever.
Our coconuts come from the shores of Samoa. Coconut harvesting is a family business here, involving multiple generations. It helps everyone benefit from the island's resources, following the island's ethos of Fa'a Samoa – 'The Samoan Way'.
Coconuts are gathered up, hand-cracked, pressed and filtered to release pure, high-quality oil.
Each coconut is picked for its 'good smile' – meaning, our local experts can tell from the look of the shell whether it's good quality and ready to harvest. They're grown and wild-harvested without chemicals, so we can guarantee the oil is organic.
Read more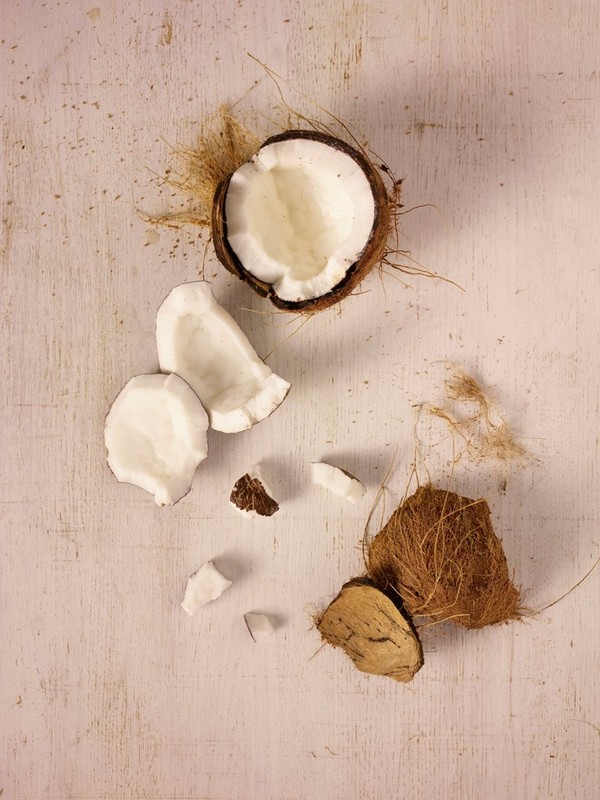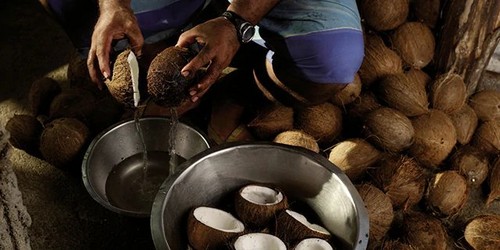 Our Community Fair Trade supplier, Women in Business Development Inc., help families to create a sustainable income by using Samoa's rich natural resources. They've won awards and gained global recognition for their brilliant work.
6
---
---
---
Natural Glow
Coconut Bronze™ Glistening Glow Powder
My ideal everyday makeup essential! Gives a beautiful subtly glow on my skin and I can also use it as a countour for my jawline. The cute powder puff gives that natural dusting finish on my makeup too!
Was this helpful?
1 of 1 found this review helpful
---
Love love love
Coconut Bronze™ Glistening Glow Powder
One of my favourite products!! Goes on nice and smoothly and leaves my skin feeling super hydrated... not Cakey at all and blends beautifully ... I love putting on my Face and collar bone to give a nice sexy healthy glow!
Was this helpful?
1 of 2 found this review helpful
---
so pretty!
Coconut Bronze™ Glistening Glow Powder
This glow powder is the perfect finish to my makeup, it adds a gorgeous glow and I use the highlighter shade for a subtle glow on my cheekbones and inner corner of my eyes. I can't wait until summer time because it'll be the perfect summer bronzer for a glowy look
Was this helpful?
1 of 1 found this review helpful
---