Warm Vanilla Duo
Christmas gift set
Sweet and creamy moisturising treats for normal to dry skin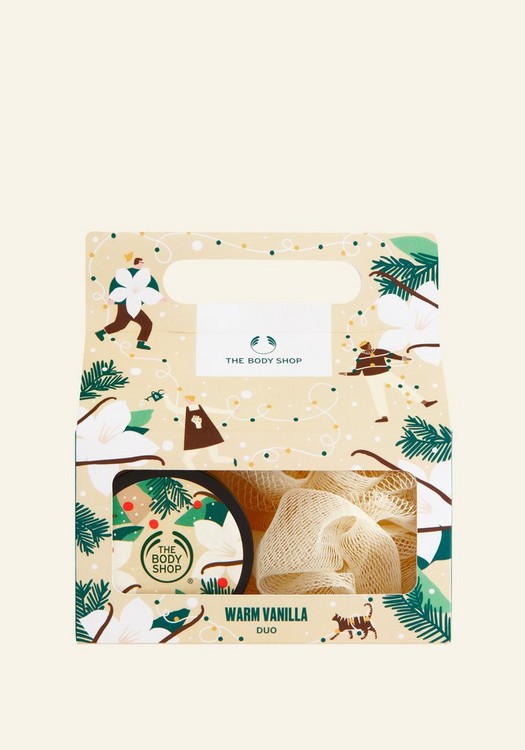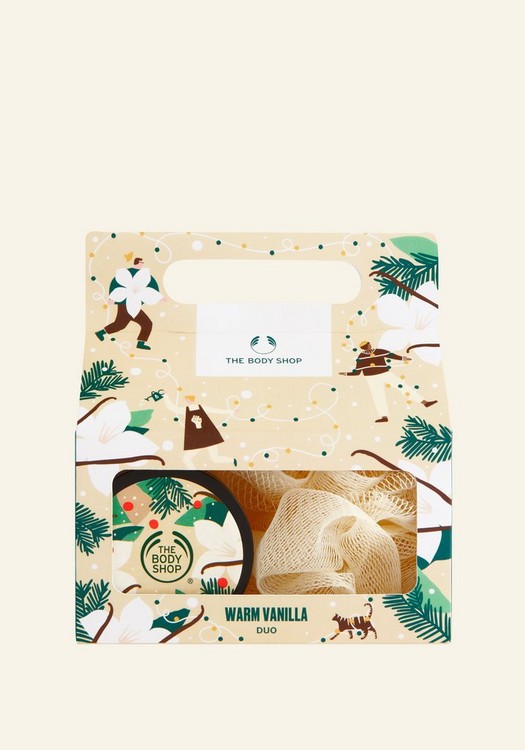 ¿En qué te ayuda?
With sweet, creamy notes of coconut, toffee and warm vanilla fudge, it smells as Christmassy as sipping your favourite winter hot drink next to the fireplace in your toastiest pyjamas.
Get skin feeling soft and smelling seriously festive this Christmas with our Warm Vanilla Duo.
Buff that beautiful body to silky-softness with our gently exfoliating scrub and bath lily. Moisturise with a creamy dollop of our intensely moisturising Body Butter, massaging into the skin so it feels smoother, softer and nourished.
Made with vanilla extract from Madagascar and Community Fair Trade handcrafted shea butter from Ghana, this box of treats is the perfect Christmas gift for yourself or someone sweet.
Warm Vanilla Body Scrub 50ml
Warm Vanilla Body Butter 50ml
Bath lily made with recycled plastic
Ingredientes
5
---
---
---
Bad servic3
Warm Vanilla Duo
While the product is great, the service was the worst experience ever. I paid formy items, the money was taken out of my account and then refunded without being informed, so a fewdays later i woke up to mY account being overdrawn!! I also had to query multiple times before my order shipped which was about 10 working days after i ordered it!
---
---
---