Drops Of Youth™ Little Gift Box
Christmas gift set
Skincare treats to refresh and exfoliate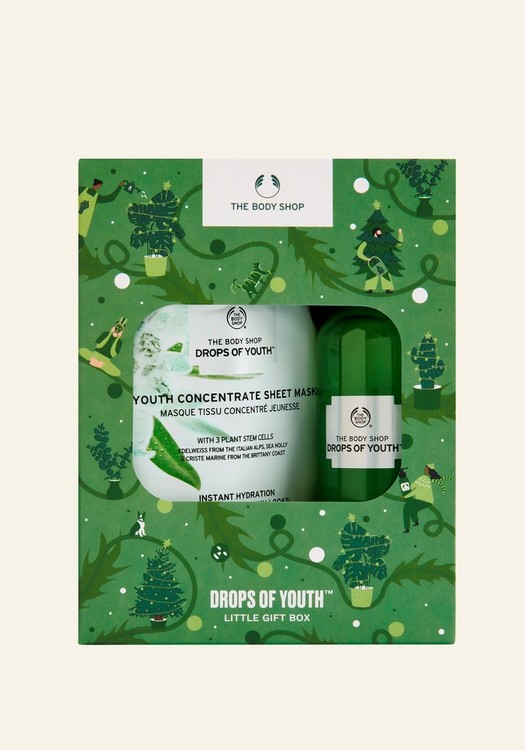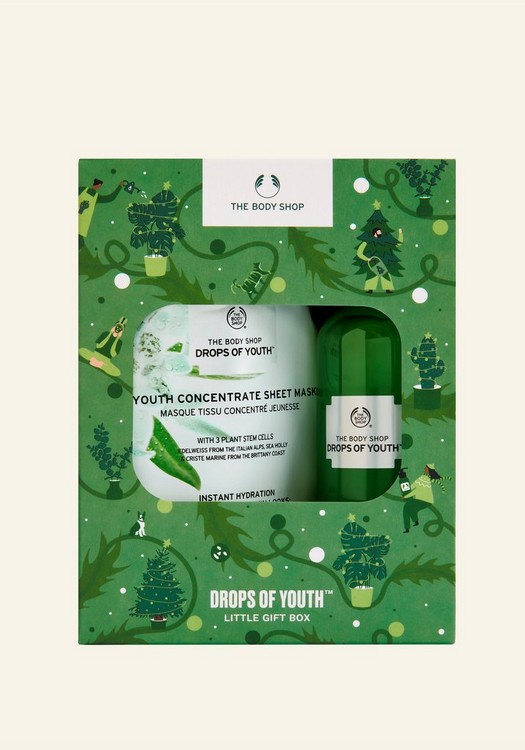 What does it do for you ?
Whose skin looks replenished and healthier after Christmas? Someone who got our Drops of Youth™ Little Gift Box for Christmas, that's who!

Smooth on our gel-to-peel exfoliator to gently lift dead skin cells and leave skin looking fresher, smoother and more luminous. Follow with our concentrate sheet mask, it's supercharged with a concentrated dose of our iconic Drops of Youth™ serum – expect to look smoother and fresher in just 15 minutes. Instant gratification.

Made with plant stem cells from the Italian Alps and Brittany Coast (it doesn't get much fresher than that!), this trio makes the perfect Christmas gift for skincare aficionados.
Drops of Youth™ Youth Liquid Peel 145ml
Drops of Youth™ Concentrate Sheet Mask 21ml
Drops of Youth™ Concentrate Sheet Mask 21ml
Ingredients
Drops Of Youth™ Little Gift Box
Community Fair Trade moringa seed oil
The miracle oil for skin
Moringa oil is a precious seed oil that's seriously rich in omega 9, and has been used to moisturise and protect skin for thousands of years. We love it.
Moringa is known as the 'miracle tree'. It grows strong in seriously challenging environments, helps other species thrive and produces super-nourishing seed oil. They don't need much water, which is good news for farmers in drought-prone areas, and the bees love the nectar of moringa flowers. Moringa trees create a canopy when they grow, which shelters nearby crops from the hot Rwandan sun, helping them thrive.
The farmers grow and handpick the moringa pods and use a process called 'winnowing' to separate the seeds from their shells.
Discover the Moringa range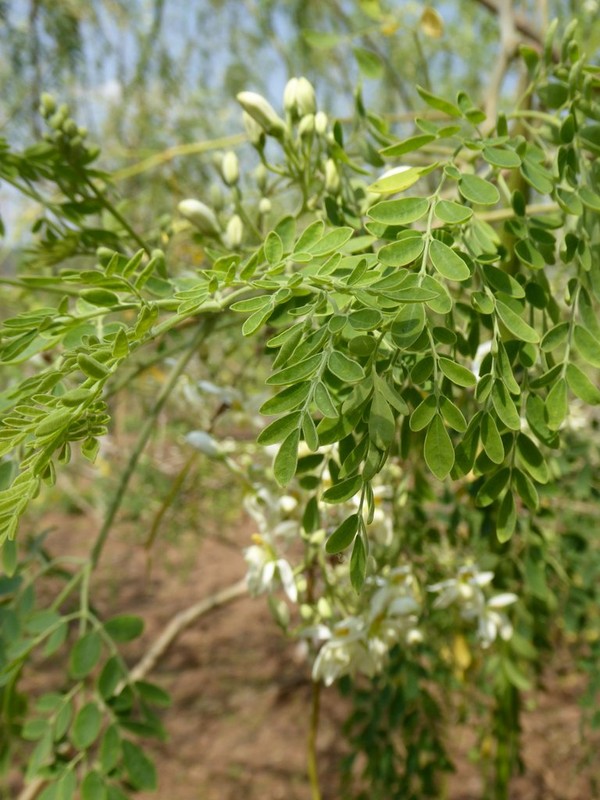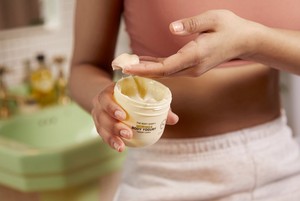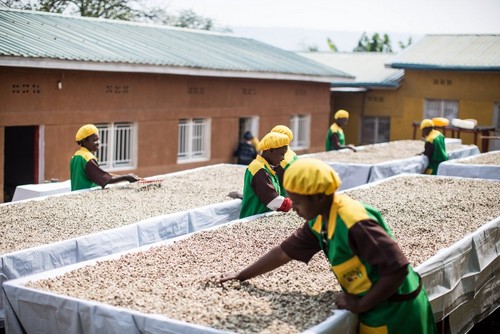 Our moringa seed oil comes from Asili Natural Oils, our Community Fair Trade partners in Rwanda. Our trade provides a sustainable income for farmers in the dry eastern provinces of Rwanda, where income opportunities are low.