Pamper & Purfify Himalayan Charcoal Skincare Kit
PURIFYING SKINCARE GIFT SET
FOR OILY, BLEMISHED SKIN
GLOW-REVEALING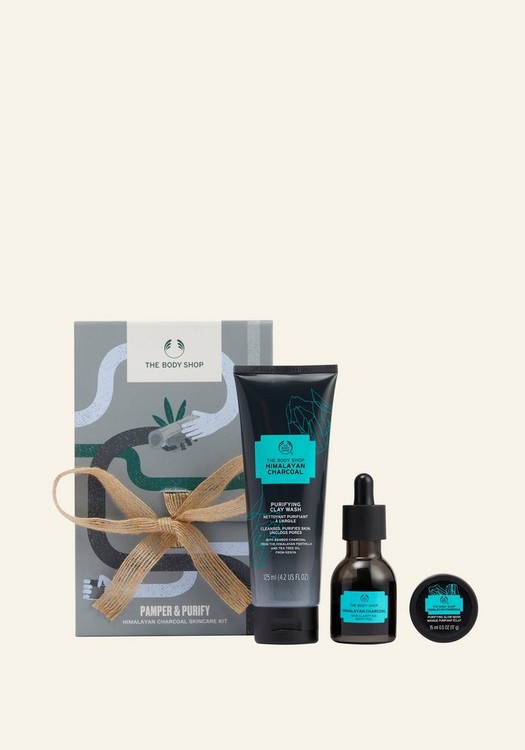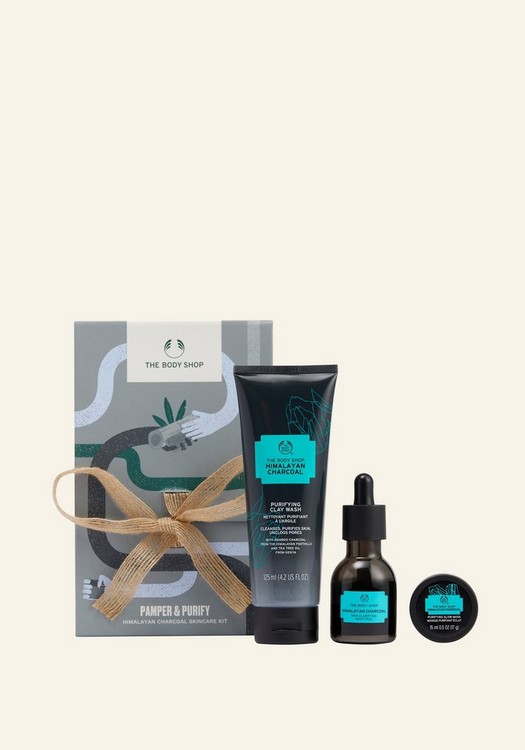 What does it do for you ?
Treat that special someone to glowy, purified skin with our Pamper & Purify Himalayan Charcoal Skincare Kit. This gift set cleanses, masks and clarifies to leave their skin feeling loved.
But this gift set doesn't just love their skin. It supports our Community Fair Trade partners who helped us make it. Our purifying face mask and clay wash are made with organically-grown Community Fair Trade tea tree oil from Kenya. Our trade helps support small-scale farmers and sustainable farming systems.
And our gift box is handmade by our Community Fair Trade partner, Get Paper Industry (GPI).
Geeta Dhamala works in the finishing unit and began working at GPI nearly 30 years ago following the loss of her husband. Her regular income has enabled her to send her two children to school, given her confidence in herself, and allowed her to be financially independent.
The packaging is also FSC certified and can be widely recycled once the ribbon has been removed.
Discover how else we're supporting communities and fighting for a fairer and more beautiful world.
Himalayan Charcoal Face Mask 15ml
Himalayan Charcoal Clay Wash 125ml
Himalayan Charcoal Sleep Serum 30ml
Ingredients
Pamper & Purfify Himalayan Charcoal Skincare Kit
Himalayan bamboo charcoal
The sustainable skin purifier
Charcoal is well-known for its natural purifying skills, so it's no wonder it's become a bit of a wonder ingredient in beauty circles. We use it in our Himalayan Charcoal skincare products, which are brilliant for deep-cleaning oily skin.The good thing about charcoal is that it's porous, so it works like a magnet to suck out impurities and absorb excess oil. That's why you'll often find it used in cleansing products. Plus, having all that dirt cleared out of your skin means it helps pores look smoother and more refined.
Discover the Charcoal range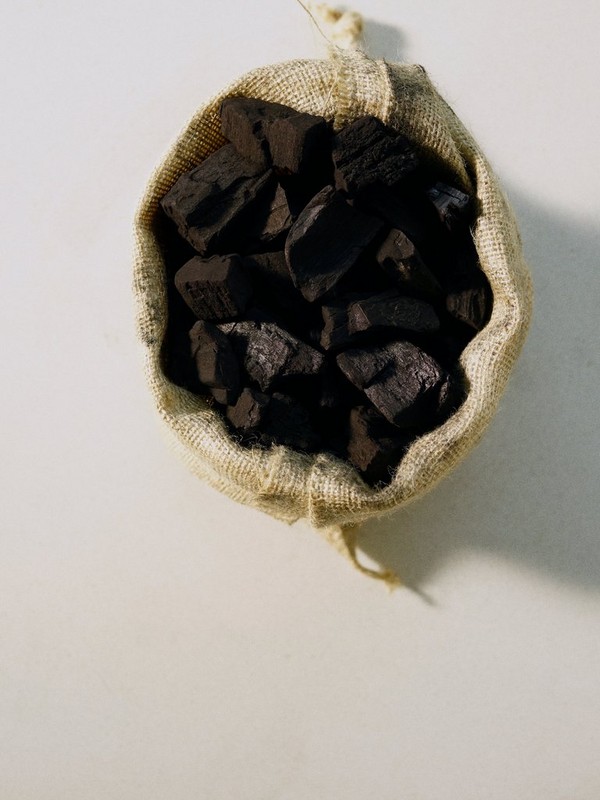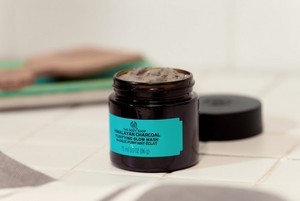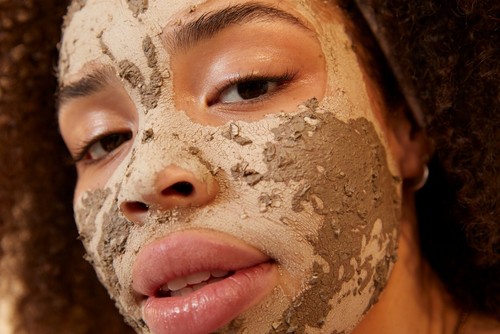 Our bamboo charcoal is grown in the Himalayas. The bamboo is hand-harvested after four years, giving it plenty of time to mature. Bamboo is the fastest growing woody plant in the world, making it a very environmentally friendly resource.
Discover our Pamper & Purfify Himalayan Charcoal Skincare Kit
3
---
---
---
Use most nights for a relaxing night.
Pamper & Purfify Himalayan Charcoal Skincare Kit
Molliej00
Time using product:
1 week
Fantastic set very worth the money.
---
Body shop! You never dissapoints!!!!
Pamper & Purfify Himalayan Charcoal Skincare Kit
Bastienka
Time using product:
1 week
I loveeeeee it so much that I can't even describe it . My skin has changed so much in one week of using it. It doesn't get shiny anymore, pores seem to be smaller and no break outs.. I really look forward to my new skin routine every day now. I use my newly purchased kit with a Body Shop Drops of Youth Liquid Peel (which is amazing). Thanks Body Shop, you never disappoints!
---
Charcoal skincare kit
Pamper & Purfify Himalayan Charcoal Skincare Kit
danibo
Time using product:
1 month
I love the himalayan range and I'm so pleased there is a whole kit now. I absolutely love this product and use all the three of these twice a week. I really suffer with spots and scaring and all three of these helps me. I can feel and notice a difference and I really recommend it! very happy! :-)
---