Zesty Satsuma & Pink Grapefruit Duo
Body care gift set
Citrusy fragrance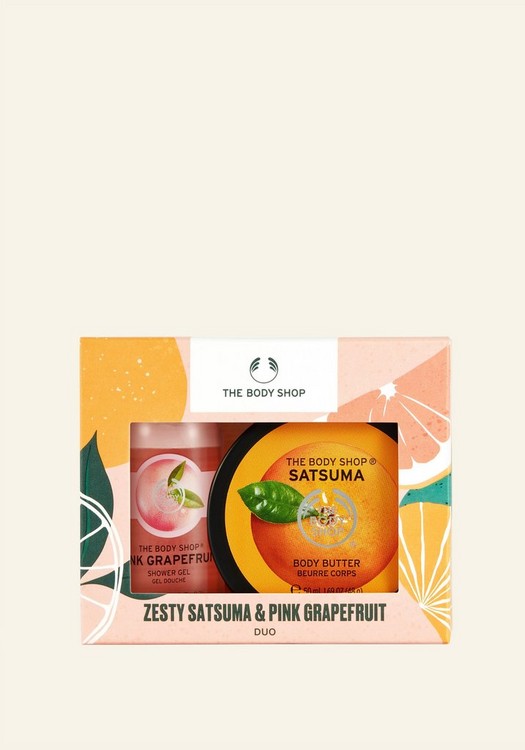 What does it do for you ?
Surprise someone special with our fragrant and citrusy Zesty Satsuma & Pink Grapefruit Duo.
Lather up with the cleansing, refreshing Shower Gel. Nourish with our richly textured Body Butter for 24hr moisture.
This revitalising and fruity body care duo is perfect for any occasion.
Pink Grapefruit Shower Gel 60ml
Satsuma Body Butter 50ml
Made with satsuma essential oil
Ingredients
Zesty Satsuma & Pink Grapefruit Duo