Soothing Almond Milk & Honey Pampering Essentials
For sensitive skin
Gourmand scent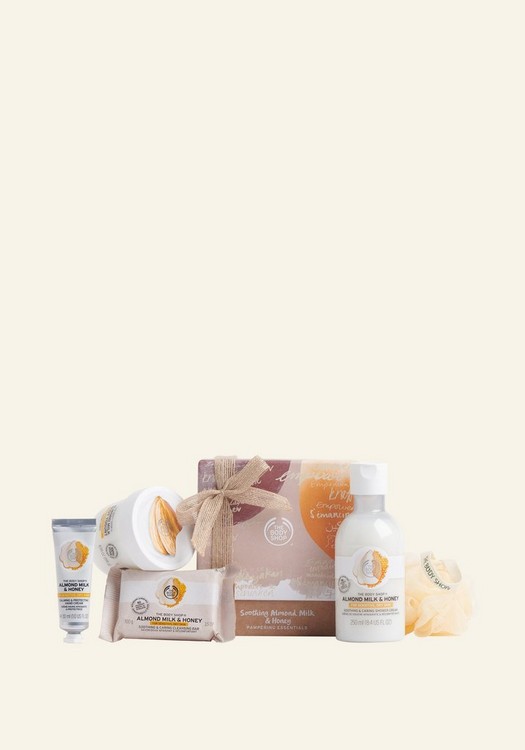 Wie kannst Du von diesem Produkt profitieren?
Comfort, soothe and moisturise dry, sensitive skin with the creamy and caring treats inside our Soothing Almond Milk & Honey Pampering Essentials. Lather up with the Shower Cream or Cleansing Bar and gentle, body buffing Bath Lily. Moisturise with the fast-absorbing Body Yogurt and hydrating Hand Cream. This bow-wrapped gift box is perfect for any occasion.
Inhaltsstoffe
Soothing Almond Milk & Honey Pampering Essentials
Community Fair Trade organic almond milk and oil
Nutty goodness your skin loves
We love almond milk and oil for their hydrating, skin-loving properties and rich vitamin E content. We've teamed up with Mañán in Spain (the 'Almond Experts', no less) to produce the Community Fair Trade almond milk and oil in our products.
Mañán are based in Alicante. They work with a cooperative of local, small-scale farmers and set a market price, which helps offer a bit of stability for local farmers.
Mañán use sustainable farming methods to grow their organic almonds. They respect the local environment (including working with the area's water shortages), and their farms are a haven for bees. Almond plantations are natural fire barriers, which helps protect natural habitats from forest fires. Pretty amazing, right?
Discover the Almond range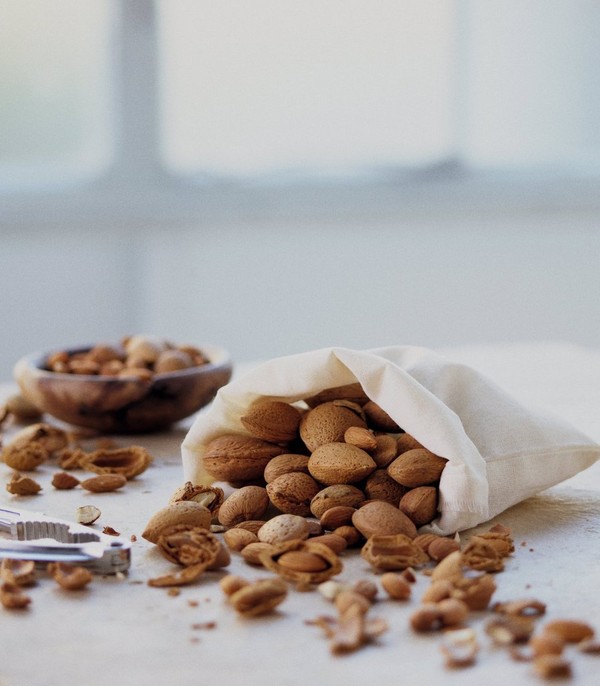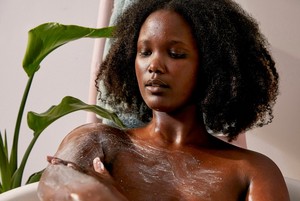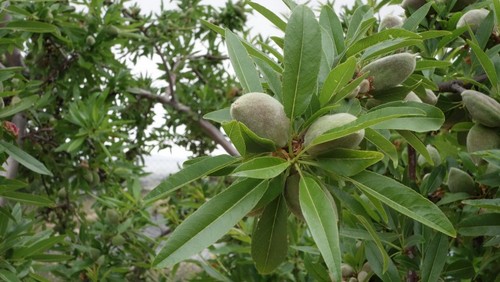 Our organic almond oil is made from broken nuts that aren't usually sold for food, and unwanted almond husks are turned into compost to help minimise waste. It's one way we make sure we're taking care of the planet.
9
---
---
---
Soothing scent and feel
Soothing Almond Milk & Honey Pampering Essentials
M3L1
Time using product:
1 month
Heavenly scent and soothing for the skin. Beautiful products to both use and gift. A little pricey, considering the size, but nice as an occasional treat. Could not afford to use for everyday.
---
Soothing Almond Milk & Honey Pampering Essentials
---
It so good
Soothing Almond Milk & Honey Pampering Essentials
Jenu
Time using product:
1+ year(s)
It's for my friend, she is so happy
---