Hemp Expert Moisture Pouch
For dry skin
Green scent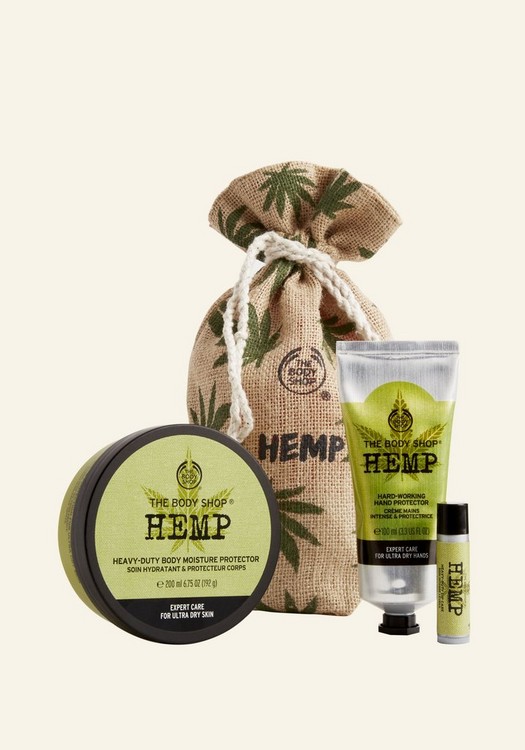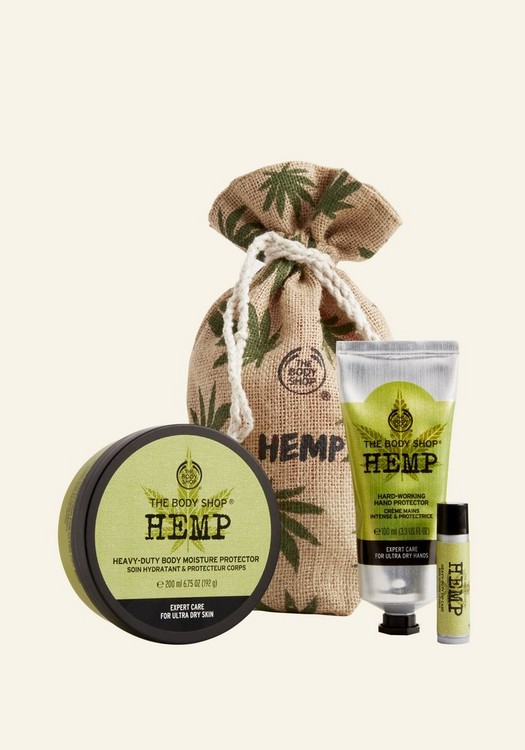 What does it do for you ?
Give ultra-dry skin the perfect gift with our Hemp Expert Moisture Pouch. Inside, you'll find a trio of hardworking, heavy-duty essentials that keep lips, hands and skin feeling soft, hydrated and protected. Sealed inside a reusable, 100% natural jute pouch, this is the ultimate head-to-toe hemp skincare gift for any occasion.
Ingredients
Hemp seed oil
Seriously hydrating
You've probably heard of hemp seed oil, also known as cannabis sativa oil. It's known for seriously high levels of hydration. We like it for its essential fatty acids content, like omega-3 and omega-6 fatty acids and vitamins A and E, which skin loves. Hemp is a big deal these days, but we've been harvesting this hardworking hydrator since 1992 – our founder, Dame Anita Roddick, was a big fan of its sustainability and efficacy. Hemp is kind of a miracle crop. It's grown for fibres, seeds and flowers that are used for everything from clothing and food to medicine and – of course – moisturisers. Our hemp helps regenerate land and provides a habitat for local wildlife in France.
Discover the Hemp range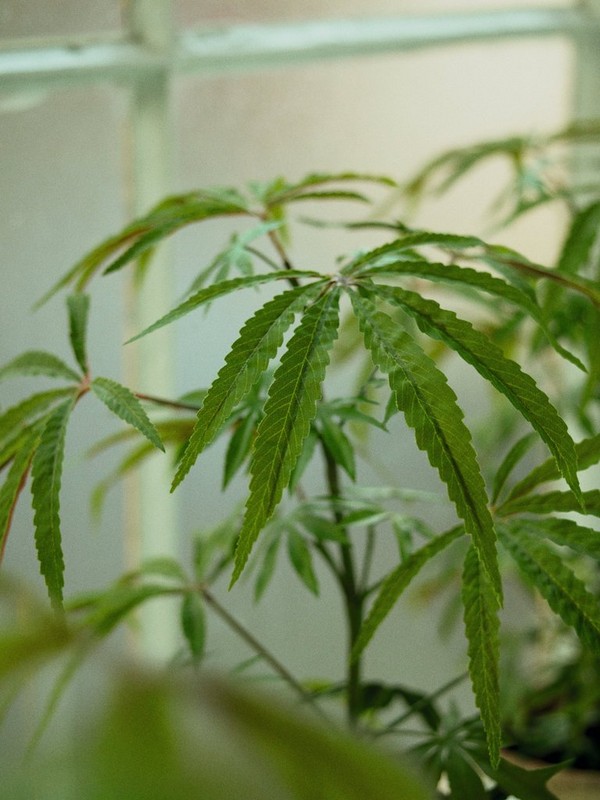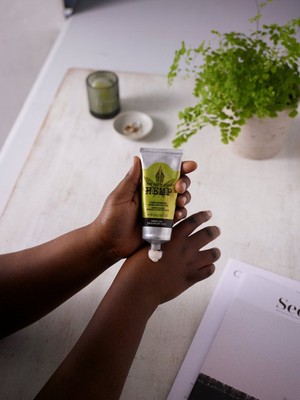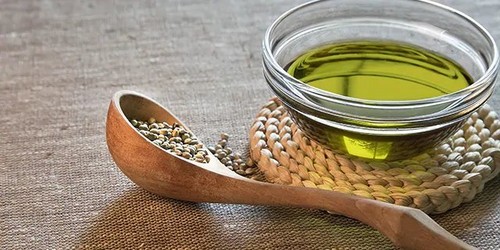 Something of an environmental wonder, hemp is naturally resistant to pests, so farmers don't need to use pesticides or irrigation. It's also an overachieving air purifier, breathing in four times more CO2 than trees.
13
---
---
---
Hemp Expert Moisture Pouch
Mouse8484
Posted date:
September 2020
Was this helpful?
1 of 1 found this review helpful
---
Wouldn't be without it.
Hemp Expert Moisture Pouch
My daughter recommended I try Hemp extra care for ultra dry hands. What a wonderful product. A use it every night before bed and my hands have had their best winter ever.
Was this helpful?
1 of 1 found this review helpful
---
My go to gift
Hemp Expert Moisture Pouch
I love these hemp products so much that I always choose the gift pack for friends if I'm looking for something nice for 5hem. I highly recommend these products especially the hand cream. My hands are in and out of water all the time and the hemp hand cream works wonders. My hands are soft since using this hand cream. I wouldn't use anything else.
Was this helpful?
1 of 1 found this review helpful
---