Kistna Eau de Toilette
Citrus scent
Vegan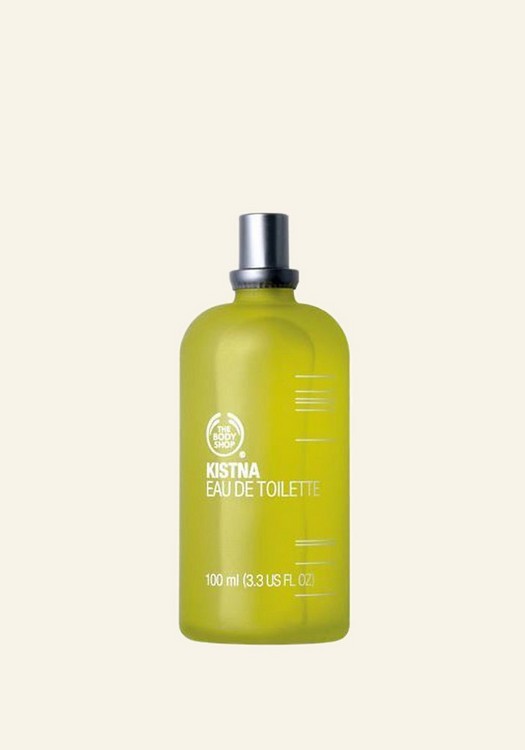 What does it do for you ?
This eau de toilette for men combines fresh citrus top notes of grapefruit and lemon with a herbal heart and base notes of cedarwood and vanilla.
Fresh aromatic scent
Light eau de toilette
Ingredients
10
---
---
---
CJMc
Time using product:
1 month
Not the scent I was hoping for
Was this helpful?
0 of 0 found this review helpful
---
Men's eau de toilette & Cactus spine Back Brush
Kistna Eau de Toilette
I found that my Female & male family members liked the aromatic tones that KRISNA produced & I found that it was more skin friendly as it is low in alcohol & doesn't irritate the skin. Happy with my purchase. I have found that the Body Shops Cactus Spine Back Brushes to be very invigorating & stimulating to the skin. I have been using these brushes for more than 10 Years I replace them about every 12 months. These brushes should be promoted to men, would not recommend for women.
Was this helpful?
1 of 2 found this review helpful
---
Pretty Scent - Doesn't Last Long
Kistna Eau de Toilette
This is a nice scent - spicy and lemony but it doesn't last long - Within 30mins it's gone. No longevity - as are most of Body Shop fragrances - they smell nice but last for about 15 mins then dissapear
Was this helpful?
1 of 1 found this review helpful
---