Vitamin E Skin Cooling Gel Mist
For dry skin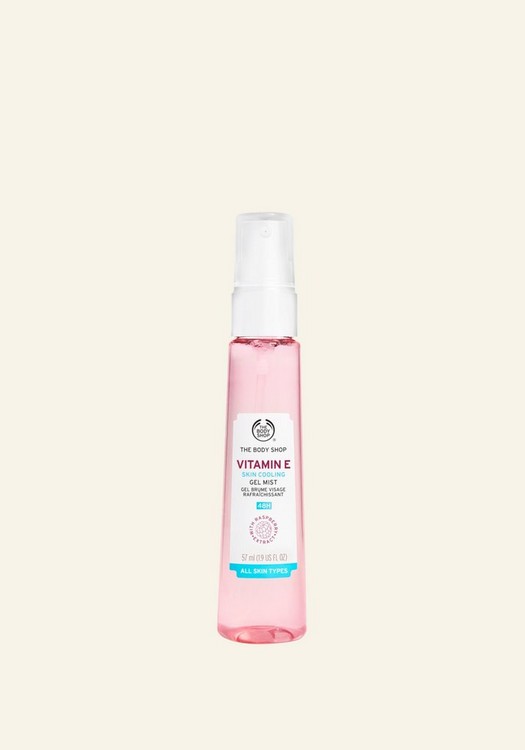 Wie kannst Du von diesem Produkt profitieren?
Face mist
48hr hydration for all skin types
Skin feels cooled and refreshed
Super light, gel-to-mist texture
Non-greasy and fast-absorbing
Made with raspberry extract
Dermatologically tested
Inhaltsstoffe
Vitamin E Skin Cooling Gel Mist
4
---
---
---
Uplifting
Vitamin E Skin Cooling Gel Mist
Dee5
Time using product:
1+ month(s)
A product I wouldn't be without! My skin feels hydrated and refreshed..
---
A bit sticky but the results are worth it!
Vitamin E Skin Cooling Gel Mist
A solid 4/5. The application is the products downfall. The force of the spray is too strong and it's sticky when applied for the first 5-10 minutes...BUT the results are there when you get past the initial use. It hydrates and softens the skin within an hour of use. I use it once during the middle of the day in between my morning and night skincare routine.
---
Not the best
Vitamin E Skin Cooling Gel Mist
Got it as an easy spray and go however the spray is very powerful and shoots out too strong into just one area leaving my skin feeling extremely sticky. Haven't really seen any 'hydration' happening yet.
---