Drops of Youth™ Youth Liquid Peel
For tired, dehydrated skin
Gently exfoliates and peels
Vegetarian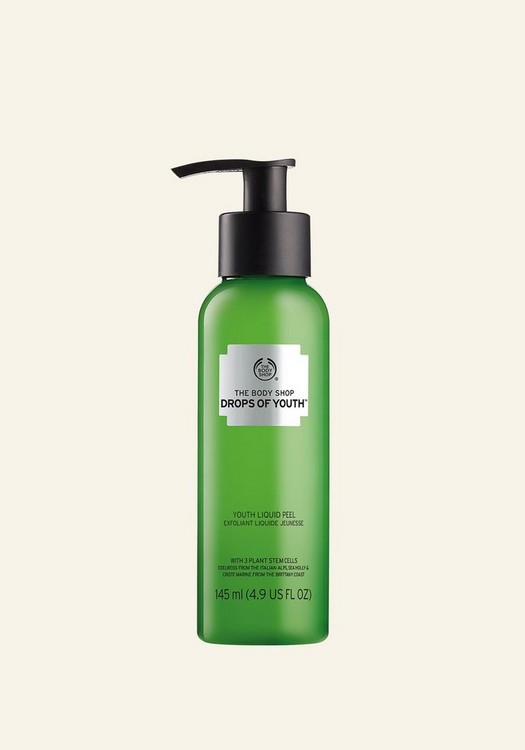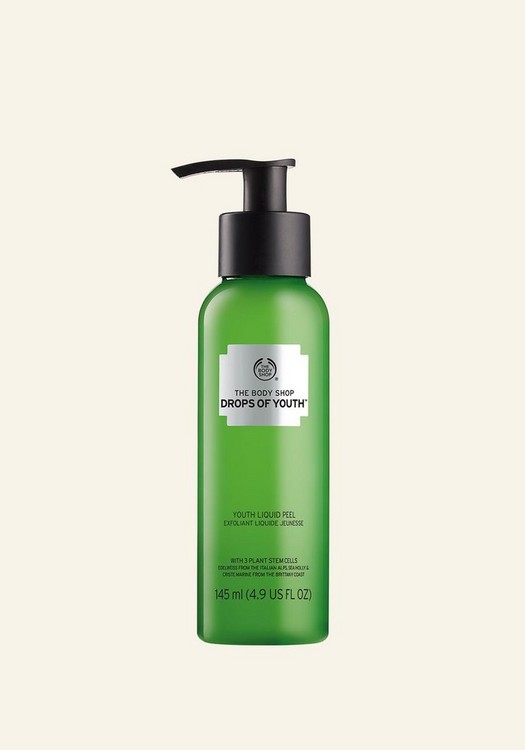 In a word: exfoliates. But there's so much more to our Drops of Youth™ Liquid Peel than meets the eye.
First things first, let's talk about liquid peels – we promise it's not as scary as it sounds! A liquid peel like The Body Shop's Liquid Peel helps to gently remove impurities, lifting dead skin cells and nasties. It visibly collects up grubbiness in satisfying little rubbings across your face. Quite the important step if you ask us. This clever gel-to-peel helps leave skin feeling clean and purified from the day: dirt, dust and grime don't stand a chance.
If you're ready to discover the Drops of Youth™ peel for yourself then get ready for a nice surprise: it's infused with a blend of three plant stem cells, edelweiss from the Italian Alps, sea holly and criste marine from the Brittany Coast. It's also enriched with Community Fair Trade moringa seed oil from Rwanda. Together in our formula, they work hard to help you see a fresher, smoother and more luminous looking visage. See? There's nothing scary about using our liquid peels.
Infused with three plant stem cells
Enriched with Community Fair Trade moringa seed oil
Feel the dead skin cells lifting off*
Peels away impurities and pollutants*
Skin feels freshly cleansed**Tested on 109 women
Drops of Youth™ Youth Liquid Peel
Edelweiss Extraordinary power
Known for its power to protect and repair itself, edelweiss just may be our new favourite crop. Maybe.
So why is it so great? On every edelweiss petal you'll find thousands of air bubbles which help to protect the flower from burning in the sun and freezing in the cold. Rich in antioxidants, its health is preserved no matter the temperature. With these protective properties, edelweiss has an enhanced resistance to daily environmental aggressors.
You'll find this star ingredient in our drops of youth™ range.
Shop the range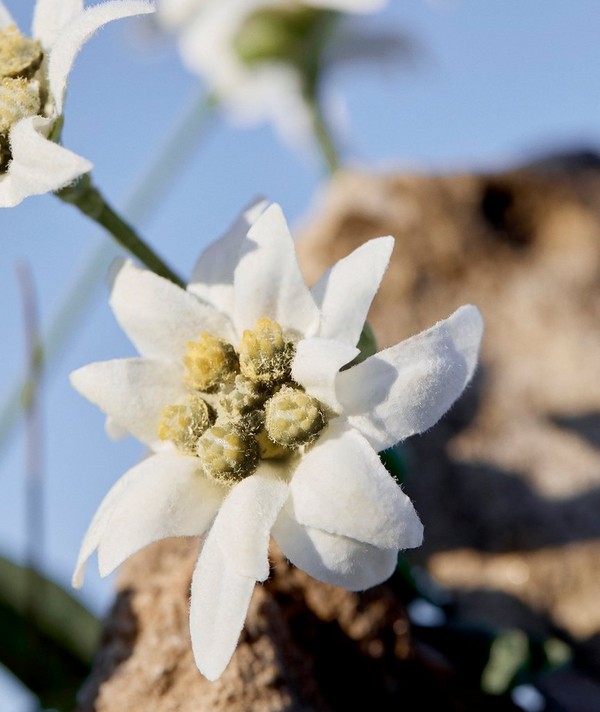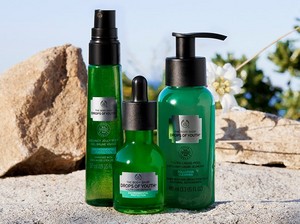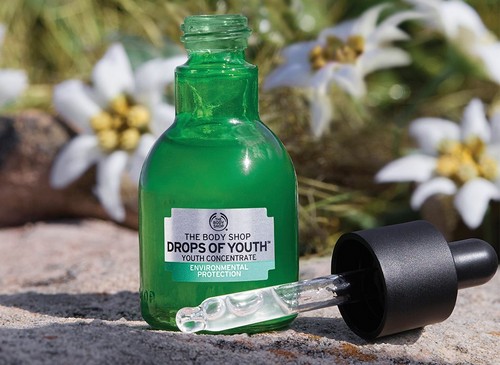 Our edelweiss is sourced from the Italian alps, where blistering, sunny days meet freezing, cold nights, giving the flower its strength and resilience.
214
---
---
---
Great for occasional exfoliation
Drops of Youth™ Youth Liquid Peel
combooilycombo
Time using product:
1 month
Skin Concern:
Enlarged Pores
Wonderful all rounder. Not to be used daily, one or twice a week is sufficient. While this contains no active ingredients, its a wonderful alternative to harsh physical exfoliants. Helps to remove dead skin build up. The peel that comes off is a mixture of product build up and dead skin.
---
sticky like a glue
Drops of Youth™ Youth Liquid Peel
pawpaw
Time using product:
1 week
Skin Concern:
Enlarged Pores
The youth pilling gel was terrible . After I used the gel as per direction written on the bottle and tried to wash off the rubber like pilling what was left over on my face . It really remained like a glue all over my face and hands and eye brows even to hair- just like sticky glue It was extremely hard to remove it. It was impossible to get rid of with warm water,( it actually made it worse) so I had to use with my cleansing oil firstly, then had to use cleansing form with my cleansing cloth Wow, After I have done this. my face became really red and so sore.. I would like to get a refund for this product please Also, I've noticed that I am not the only one with this issue. there are similar reviews on your site. Seriously, someone need to investigate this product regarding this this safety issue.
---
DOY peel
Drops of Youth™ Youth Liquid Peel
Mish81
Time using product:
1+ month(s)
Love this product, makes my skin feel so clean. The process of removing the dead skin is so therapeutic. Love how it can get into the little crevices near my nostrils
---