Brightening Cleansing Foam
For dull skin
Vegan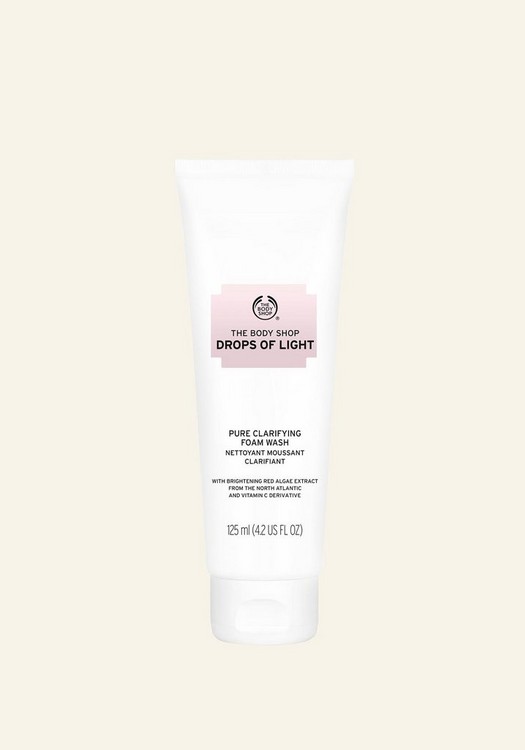 What does it do for you ?
A rich and creamy foam cleanser to clarify and purify the skin.
A rich and creamy lather
Deeply purifies and cleanses the skin without over-drying or stripping the skin of precious moisture
Ingredients
101
---
---
---
Like marmite
Brightening Cleansing Foam
I'm not sure if I like it or hate it... I've only actually used this twice. My skin does feel cleaner after using BUT I do feel sticky a little after and I think the price of this whole range should drop a little. I prefer drops of youth. I'll give it a few more go's though. Maybe I am doing it wrong? Is there a body shop page where they show you videos on how to apply products? That would be great. I do absolutely LOVE the body shop products.
Was this helpful?
1 of 10 found this review helpful
---
Great for that squeaky clean feeling!
Brightening Cleansing Foam
I've tried quite a few face washes and I find many lacklustre. I have slightly dry skin so I can't use anything too harsh but that means many products simply don't clean very well. This foaming wash is just on the cusp for me, it leaves my skin feeling super clean but I can tell that it would be too harsh for anyone with drier or more sensitive skin. It's also excellent value as I only need a tiny amount, smaller than a pea, to get a lovely foaming wash. The smell, I can take or leave as is not offensive but doesn't wow me either.
Was this helpful?
1 of 1 found this review helpful
---
A new favourite
Brightening Cleansing Foam
The creamy texture breaks through the dirt and excess oil well and doesn't leave my skin feeling tight. A little goes a very long way and it doesn't leave much residue. It does sting if it gets in the eyes and will lead to tingling if I over scrub my skin. It might be my imagination but I think it helps tighten pores too, for a short while. It has a nice scent and leaves my skin with a refreshing glow afterwards. I really must try the full range. I miss the Moisture White range which completely banished spots for a few years (seriously The Body Shop, please bring it back!) but this seems to help brighten and calm my skin.
Was this helpful?
1 of 11 found this review helpful
---