Spa of the World™ Polynesian Monoï Radiance Oil
For dull skin
Floral scent
Vegan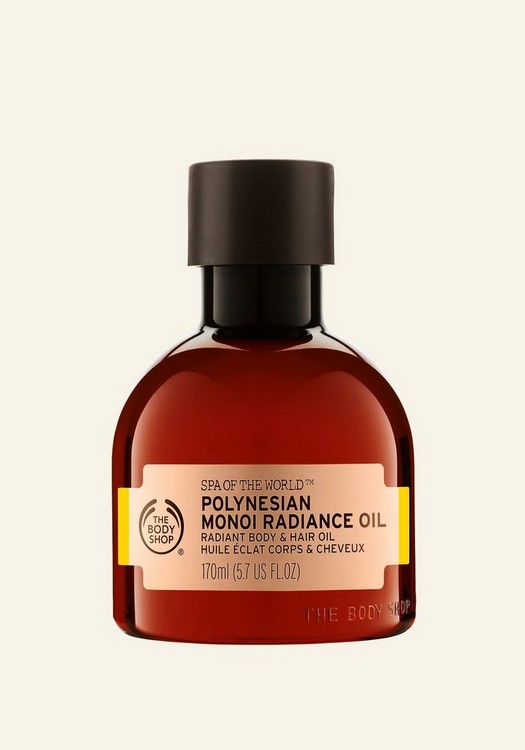 What does it do for you ?
Used by the women of the Pacific Islands for over 2 000 years for luscious glowing skin and hair Monoï is a sacred blend of coconut oil and fragrant tiare flowers – a sublime escape to paradise. Use this radiance-enhancing oil as part of our blissful ritual when your body is in need of luxury.
Radiant body & hair oil
Adds lustre and leaves skin and hair feeling conditioned
Indulges body and mind
With tiare flower from French Polynesia
Check out our spa treatments: This is part of our Blissful Ritual!
This product is not part of any promotion
Ingredients
Fair Trade organic virgin coconut oil
A legendary moisturiser for dry skin
Coconut oil has always been a bit of a wonder oil, and has been moisturising skin, hair and bodies forever.
Our coconuts come from the shores of Samoa. Coconut harvesting is a family business here, involving multiple generations. It helps everyone benefit from the island's resources, following the island's ethos of Fa'a Samoa – 'The Samoan Way'.
Coconuts are gathered up, hand-cracked, pressed and filtered to release pure, high-quality oil.
Each coconut is picked for its 'good smile' – meaning, our local experts can tell from the look of the shell whether it's good quality and ready to harvest. They're grown and wild-harvested without chemicals, so we can guarantee the oil is organic.
Read more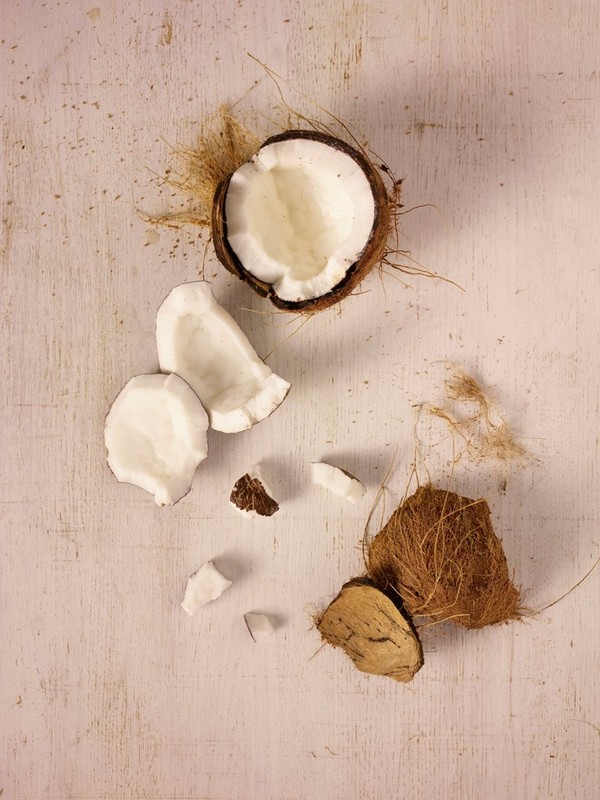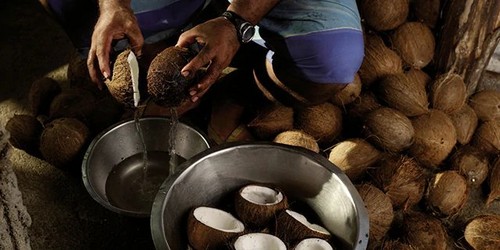 Our Community Fair Trade supplier, Women in Business Development Inc., help families to create a sustainable income by using Samoa's rich natural resources. They've won awards and gained global recognition for their brilliant work.
59
---
---
---
Polyanesian oil
Spa of the World™ Polynesian Monoï Radiance Oil
A must Have ;beautiful fragrance glides on skin:
Was this helpful?
1 of 4 found this review helpful
---
Love this product
Spa of the World™ Polynesian Monoï Radiance Oil
I use this product as my daily moisturiser. It smells lovely and makes my skin feel really nice. It soaks in really quickly and doesn't leave any residue. Would definitely recommend!
Was this helpful?
1 of 4 found this review helpful
---
A bottle of heaven
Spa of the World™ Polynesian Monoï Radiance Oil
This is the first time that I've tried Body Shop Monoi. For many years I used a brand which is no longer available in the UK and was very satisfied with it. However this will now be my go to. This oil smells absolutely gorgeous and just glides on my skin. It's quite a subtle perfume which is enveloping like a cloud of summer. Only 1 tiny spot is great on my hair too. Love it!
Was this helpful?
1 of 4 found this review helpful
---