Mango Soap
Fruity scent
For dry skin
Vegan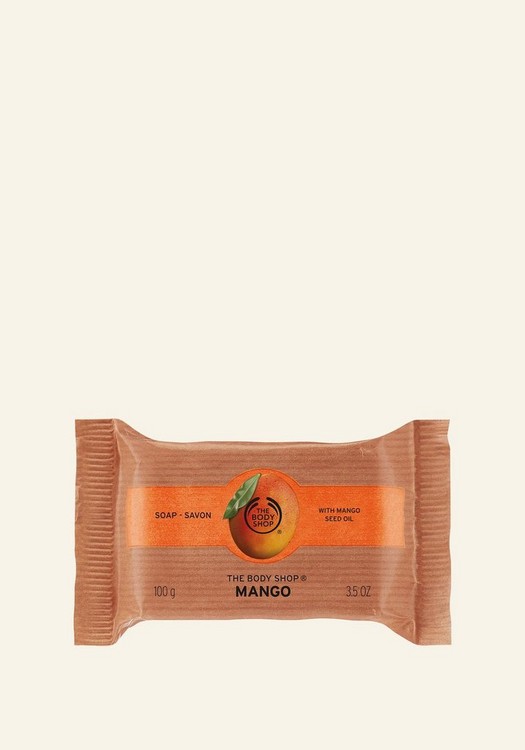 What does it do for you ?
Wake up your shower with the fruity scent of mango. Work this vegetable based bar into a rich lather for skin that feels thoroughly cleansed and soft.
Soap
Mango seed oil from India
Certified sustainable palm oil
Ingredients
Community Fair Trade mango seed oil
Helps skin glow like a juicy mango
Mango seed oil is brilliant for the skin, thanks to its high antioxidant content and ample Vitamin A and E.
Mango seed oil is a mini miracle. It's extracted from the kernel of the fruit, which would otherwise be chucked away. Every bit of the mango is used, which is why it's known as 'gold on the streets of India.'
We work with Manorama Industries in Chattisgarh, India to source our Community Fair Trade mango seed oil. Local women's cooperatives collect the mangoes from forest floor and hand-peel them, before the seeds are cracked and extracted for their precious oil.
Discover the Mango range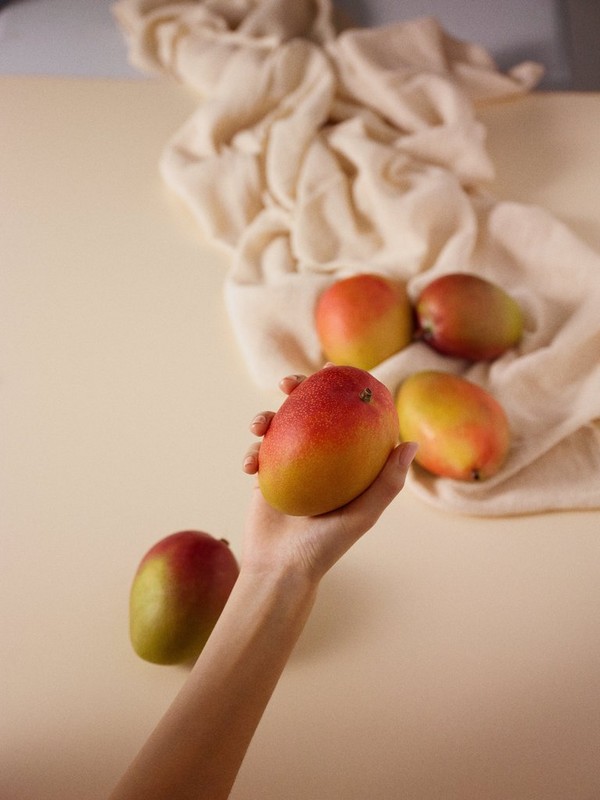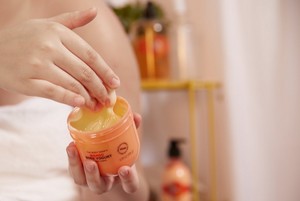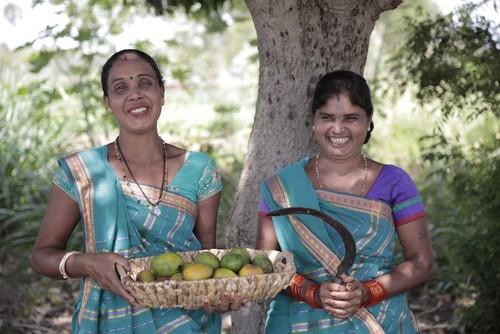 The women in these cooperatives are trained in harvesting methods and creating a sustainable source of income. They also work hard to help protect India's mango trees, so we can trust our trade isn't doing the world any harm.
46
---
---
---
HelenMK
Time using product:
1 week
Posted date:
September 2020
I couldn't smell this at all & didn't think it lathered up at all much prefer the Rose soap.
Was this helpful?
0 of 0 found this review helpful
---
Love This, Smells amazing !!
Mango Soap
Very Hydrating to Skin and Leaves you Smelling soooo nice. The Mango range is my favourite as its strong long lasting smells just are amazing, lightweight and buttery feel.
Was this helpful?
0 of 0 found this review helpful
---
A disappointing first-time purchase
Mango Soap
Initially, in it's dry state, the bar smells lovely. Very much what I wanted when making the purchase. Sadly, the smell doesn't seem to carry through during use. I had hoped that the fragrance during use would be comparable to heavily scented shower gels - it was not. The soap also left no scent on the skin which I also found disappointing. I usually use cream bar soaps which feel great on my skin post washing, but this leaves a chalky feel to the skin. In all not what I expected, and sadly I would not recommend.
Was this helpful?
0 of 0 found this review helpful
---