White Musk® Flora Shower Gel
Floral scent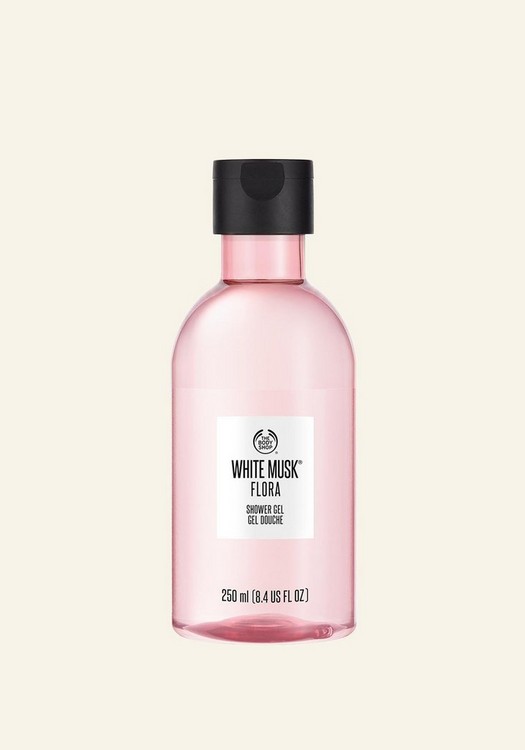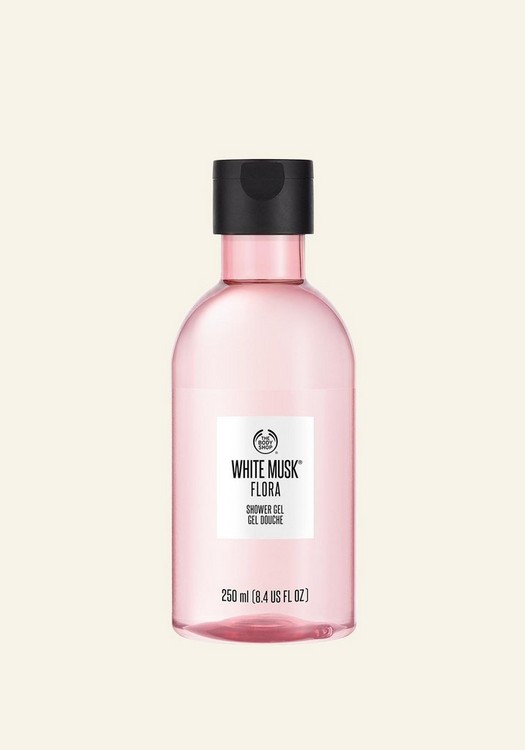 Bathe in a bed of flora with this modern, feminine fragrance. Infused with our White Musk® Flora fragrance, our invigorating shower gel hits with an uplifting scented burst of pink pepper and bergamot. At its heart a floral bouquet of peony and lily of the valley envelops, revealing a sophisticated undertone of creamy musk. A feminine twist on our iconic White Musk® fragrance that's perfect for spring.
Shower gel infused with our White Musk® Flora® fragrance
With notes of bergamot, pink pepper and cruelty-free musk and a bouquet of peonies and lily of the valley
Made with our iconic, cruelty-free musk
Enriched with Community Fair Trade organic aloe vera from Mexico
White Musk® Flora Shower Gel
Community Fair Trade organic aloe vera
Naturally soothing on easily upset skin
Aloe vera is known for being ultra-gentle and soothing on skin. It's helped us formulate our Aloe range to handle sensitive skin with kid gloves.
It's a naturally hardy plant. Our aloe vera leaves are harvested and filleted by hand within 6 hours, which preserves the freshness and makes sure the aloe is the highest possible quality.
We source our organic aloe vera from Campeche in south-east Mexico. We work with expert farmers who really know their stuff, and can harvest the aloe while causing minimal harm to the environment. This is particularly important since the land is close to three precious rainforest biosphere reserves in the Yucatan peninsula.
Read more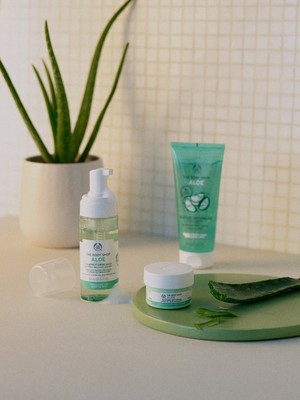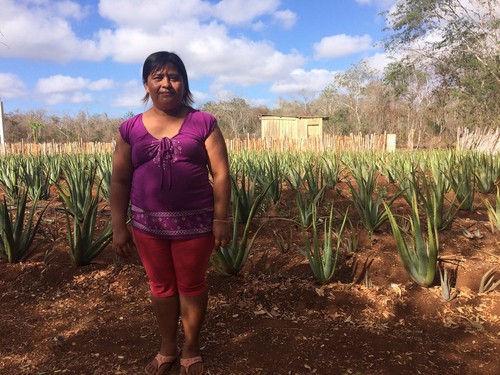 Since 2015, our trade has helped support the indigenous female farmers living on the edge of these rainforests, who could otherwise face discrimination and limited work opportunities.
3
---
---
---
Beautiful unique scent
White Musk® Flora Shower Gel
Wow, I love this scent. I was expecting something similar to the original white musk but this floral variety is unique and nothing I've experienced before. Lovely. And like all TBS shower gels the scent stays on your skin.
---
Strong beautiful scent
White Musk® Flora Shower Gel
This shower gel has a nice strong scent, I used it in a bath and got plenty of bubbles that lasted. Not sure about the cost, I didn't notice any special ingredients that would justify higher pricing and unless you fall in love with the unique scent, it's might be too pricey.
---
Love this product
White Musk® Flora Shower Gel
Love it , it's beautiful love the smell and everything about it
---