Spa of the World™ Tahitian Tiaré Bath & Shower Oil-In-Gel
Floral scent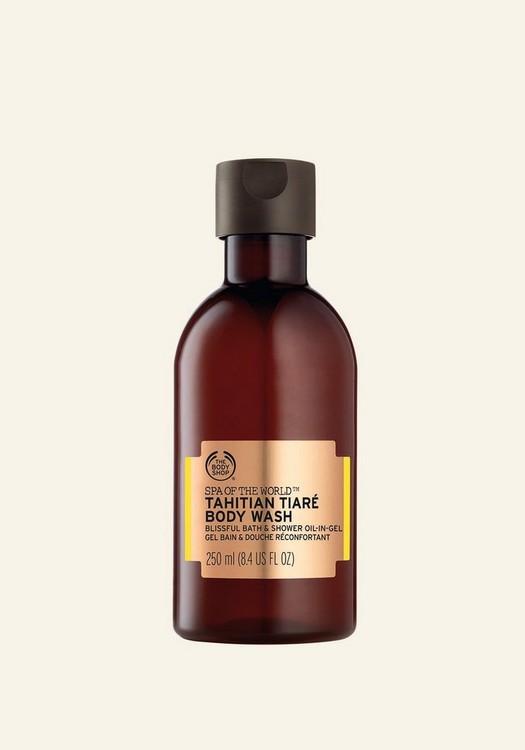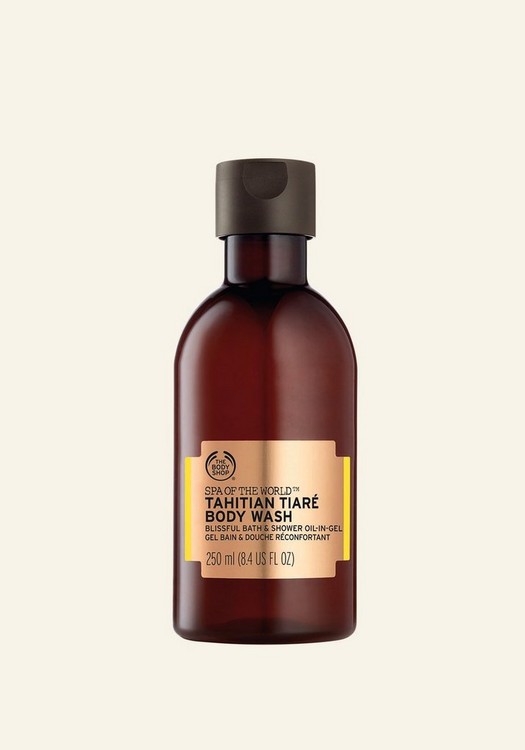 What does it do for you ?
Indulge in a moment of pure euphoria and feel reborn when you lather up with our blissfully floral bath and shower gel. Enriched with monoi oil infused with tiaré blossom and coconut oil, used by Tahitian women for centuries for lustrous skin, this exotically silky, soap-free, oil-in-gel formula envelops your skin in pure bliss.
Luxuriously rich bath and shower oil-in-gel
Infused with monoi oil, a blend of tiaré blossom extract and coconut oil from Tahiti
Enriched with Community Fair Trade honey from Ethiopia and Community Fair Trade coconut oil from Samoa
Use as part of our Spa of the World™ Blissful Ritual
Ingredients
Fair Trade organic virgin coconut oil
A legendary moisturiser for dry skin
Coconut oil has always been a bit of a wonder oil, and has been moisturising skin, hair and bodies forever.
Our coconuts come from the shores of Samoa. Coconut harvesting is a family business here, involving multiple generations. It helps everyone benefit from the island's resources, following the island's ethos of Fa'a Samoa – 'The Samoan Way'.
Coconuts are gathered up, hand-cracked, pressed and filtered to release pure, high-quality oil.
Each coconut is picked for its 'good smile' – meaning, our local experts can tell from the look of the shell whether it's good quality and ready to harvest. They're grown and wild-harvested without chemicals, so we can guarantee the oil is organic.
Read more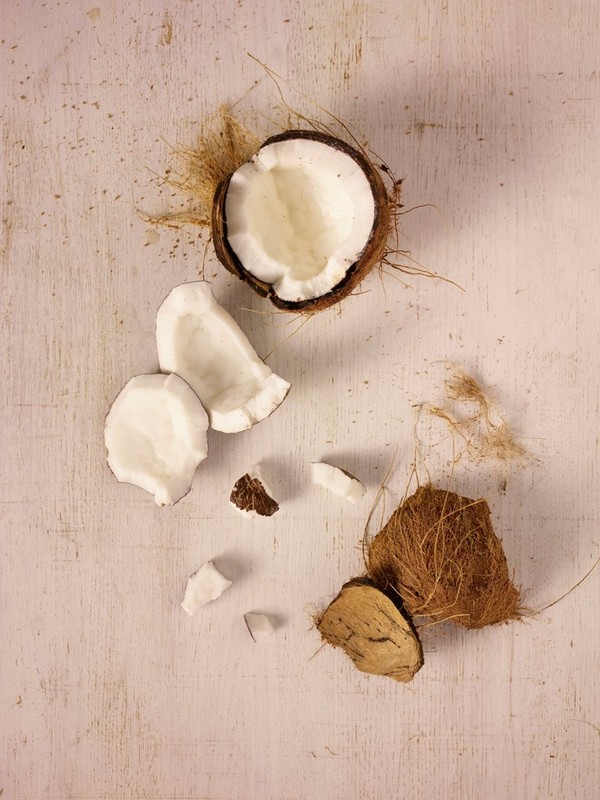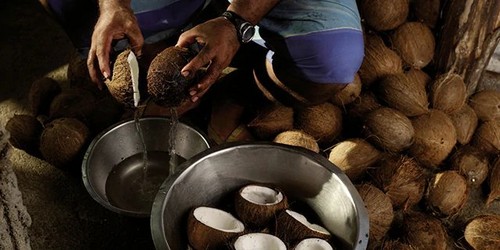 Our Community Fair Trade supplier, Women in Business Development Inc., help families to create a sustainable income by using Samoa's rich natural resources. They've won awards and gained global recognition for their brilliant work.
46
---
---
---
Hardly any scent
Spa of the World™ Tahitian Tiaré Bath & Shower Oil-In-Gel
happyjoe
Posted date:
September 2020
Going by the reviews on here, I was looking forward to trying this out. However, due to the weak scent I never bothered and took it back to a store for a refund. It's not worth the price tag, not when the Body Shop have better, stronger smelling products.
Was this helpful?
1 of 4 found this review helpful
---
Heavenly <3
Spa of the World™ Tahitian Tiaré Bath & Shower Oil-In-Gel
melegatta
Posted date:
September 2020
I used to have moringa as my most favourite shower gel, but now it has a competitor! Yes, slightly more expensive, but it's nice for a change. Not sure about other comments on the smell as it does remain on my skin :)
Was this helpful?
1 of 2 found this review helpful
---
Lovely product
Spa of the World™ Tahitian Tiaré Bath & Shower Oil-In-Gel
Lovely product. Smells amazing. Non-drying gel-like texture. I am yet to try a product in the Spa of the World range that I don't love.
Was this helpful?
1 of 3 found this review helpful
---