Shea Nourishing Body Lotion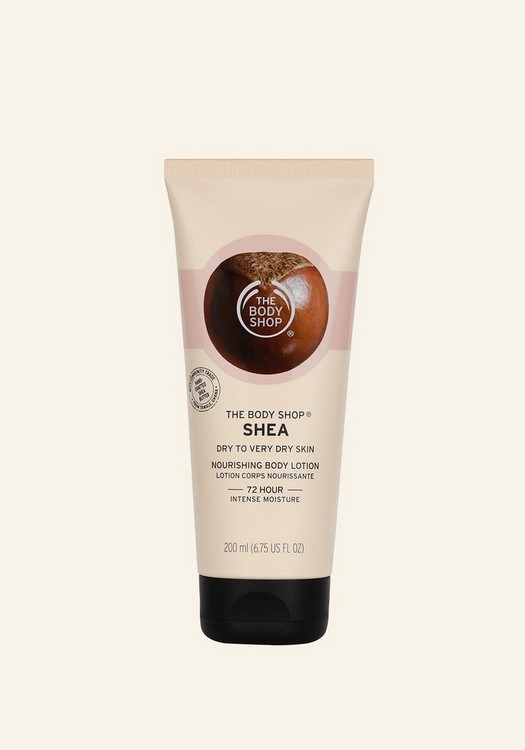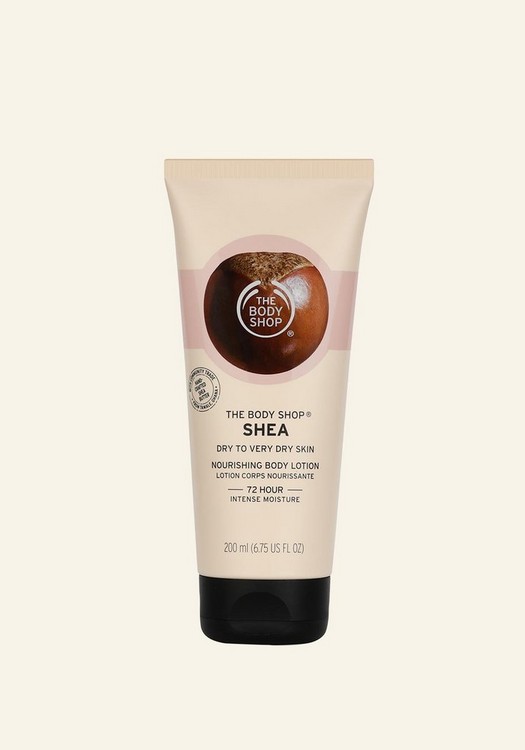 What does it do for you ?
Lightweight yet incredibly hydrating this lotion is sure to whip up your moisturising ritual. Your skin will feel smoother nourished and silky-soft to the touch.
Body lotion
For very dry skin
Intensely moisturises
Nourishes skin
Leaves skin soft and smooth
Light whipped texture
Sweet natural scent
Ingredients
180
---
---
---
Shea Body Lotion Packaging needs changing
Shea Nourishing Body Lotion
Sangeep
Time using product:
1+ year(s)
Posted date:
October 2020
It is impossible to get out all of the contents of the current tube packaging. Should be changed to a pump dispenser which opens completely and all contents can be used. I had to cut the tube in half to reveal at least another 5 days supply of lotion. Presumably the packing cannot the be returned for recycling? The lotion itself is lovely but unless you innovate you are unable to use all of that which you have paid for!
Was this helpful?
0 of 0 found this review helpful
---
Super moisturising
Shea Nourishing Body Lotion
Melrose
Posted date:
September 2020
I brought this using my birthday treat £5 off. I chose this as i have extremely dry skin and it gets worse after a hot shower. I knew Shea is the best when it comes to giving excellent results, and yes it does, my skin has been left moisturised for the whole day and a light fragrance just makes me fall in love with it every time i apply.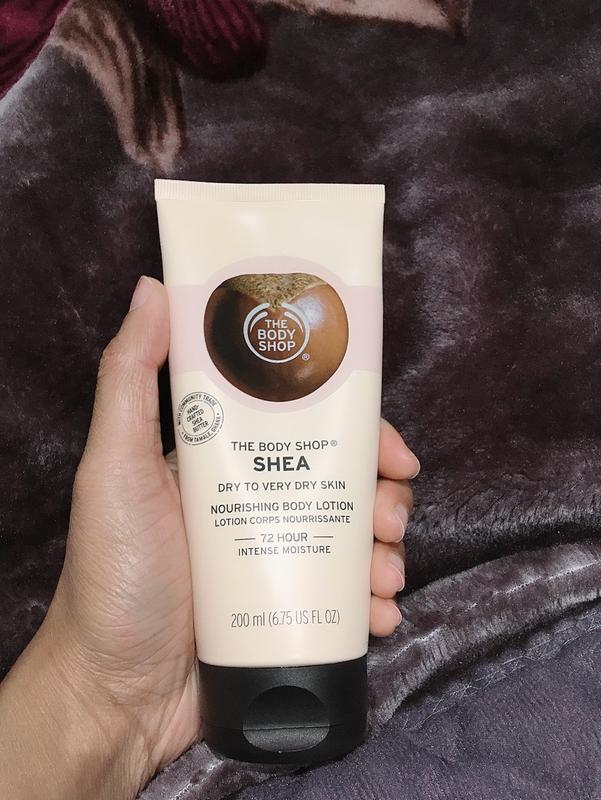 Was this helpful?
1 of 2 found this review helpful
---
Goodbye chicken skin on my shins!
Shea Nourishing Body Lotion
In older age the skin on my shins has become very dry and my husband calls them my chicken skin shins! Have tried various lotions and potions and nothing really worked, some gave temporary relief after using but this really cleared it up after a weeks use! Love it!
Was this helpful?
0 of 0 found this review helpful
---