Coconut Nourishing Body Milk
For dry Skin
Gourmand scent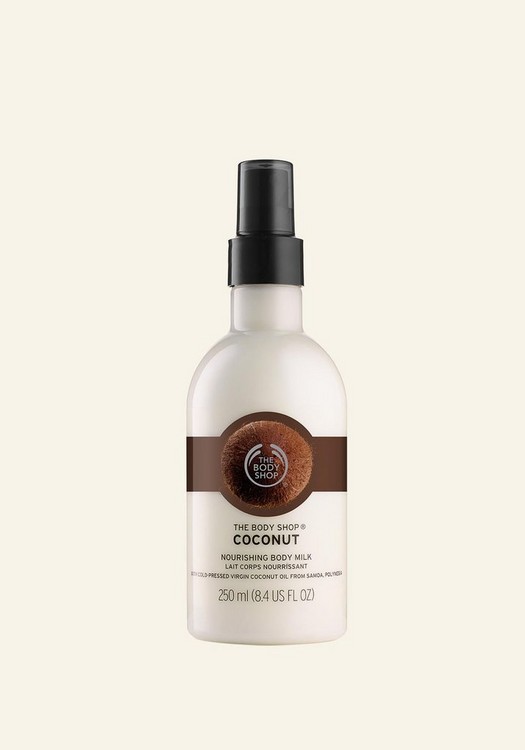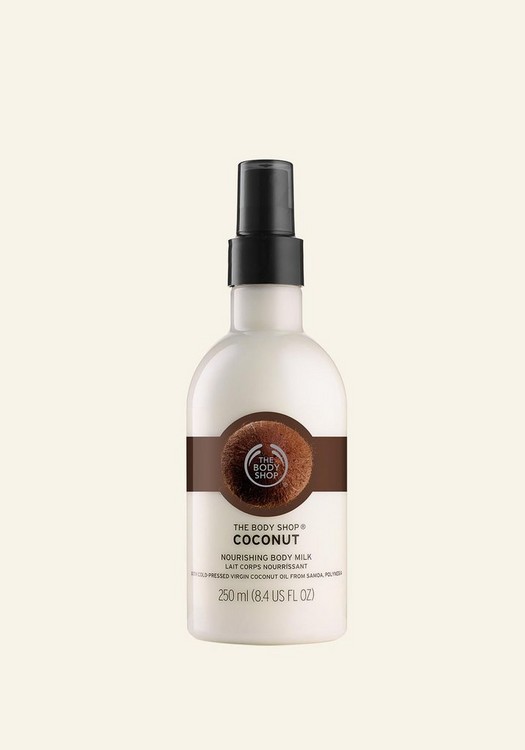 What does it do for you ?
Infused with the scent of fresh coconuts, this lightweight body milk brings a tropical touch to your skincare routine. Use daily for skin that feels nourished and irresistibly soft to the touch.
Body Milk
Leaves skin feeling nourished
For very dry skin
Lightweight and easily absorbed
Fresh coconut scent
Convenient spray bottle
Community Fair Trade cold-pressed virgin coconut oil from Samoa Polynesia
Ingredients
Coconut Nourishing Body Milk
Fair Trade organic virgin coconut oil
A legendary moisturiser for dry skin
Coconut oil has always been a bit of a wonder oil, and has been moisturising skin, hair and bodies forever.
Our coconuts come from the shores of Samoa. Coconut harvesting is a family business here, involving multiple generations. It helps everyone benefit from the island's resources, following the island's ethos of Fa'a Samoa – 'The Samoan Way'.
Coconuts are gathered up, hand-cracked, pressed and filtered to release pure, high-quality oil.
Each coconut is picked for its 'good smile' – meaning, our local experts can tell from the look of the shell whether it's good quality and ready to harvest. They're grown and wild-harvested without chemicals, so we can guarantee the oil is organic.
Read more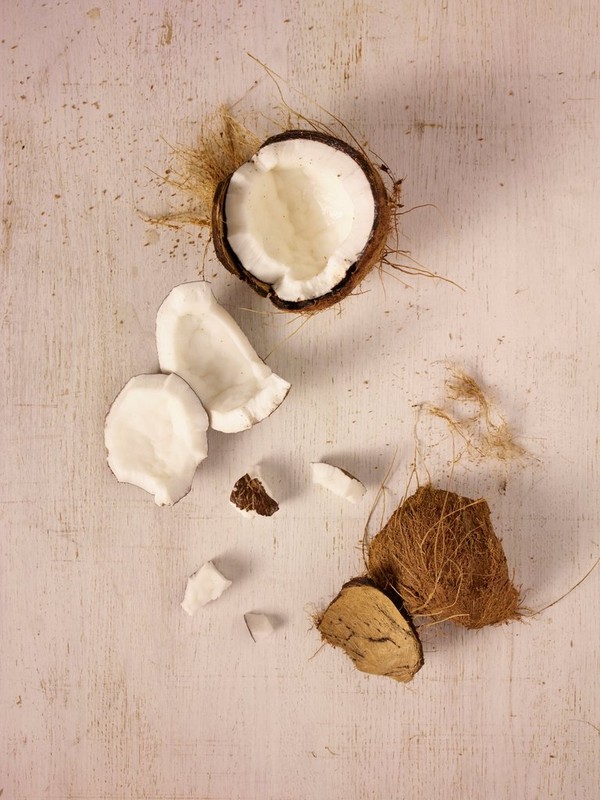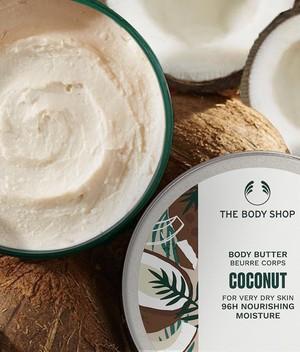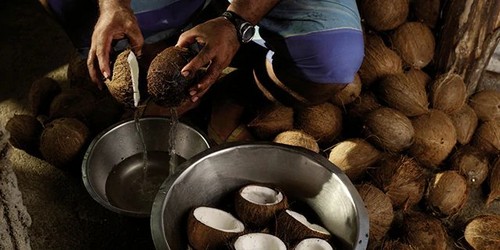 Our Community Fair Trade supplier, Women in Business Development Inc., help families to create a sustainable income by using Samoa's rich natural resources. They've won awards and gained global recognition for their brilliant work.
18
---
---
---
Great Moisturiser
Coconut Nourishing Body Milk
Binxy
Time using product:
1 week
Posted date:
February 2022
I am loco for coconuts, so I'm always on the hunt for a good coconut-scented moisturiser. I also am addicted to moisturiser and consider myself somewhat of a moisturiser guru. Things I look for are effectiveness of the moisturiser & how easy it is to rub in. This one wins in both categories, it's so milky it rubs in so easily, while also really keeping your skin moist. No horror-inducing dry patches noticed later in the day which is a big win. The ONLY thing I don't like is that it's in a spray bottle. I get it, it's a milky consistency - but I've used milks in pump bottles before & it works fine. I am going to just transfer this to a different bottle (which is a a shame because I love the bottle) but I think the spray function is less ideal. Other than that I'm a big fan!
Was this helpful?
1 of 1 found this review helpful
---
yummy
Coconut Nourishing Body Milk
piper daisy
Time using product:
1 month
Posted date:
September 2021
love love love!!! i use it on my chest area because the liquid-y consistency makes it easy to rub in without too much work. smells delicious
Was this helpful?
4 of 4 found this review helpful
---
Beautiful scent
Coconut Nourishing Body Milk
SamPink
Time using product:
1+ month(s)
Posted date:
September 2021
The coconut scent is lovely. The milk consistency is a little runny and you have to use quite allot for the skin to feel nourished.
Was this helpful?
1 of 2 found this review helpful
---