Coconut Nourishing Body Milk
For dry Skin
Gourmand scent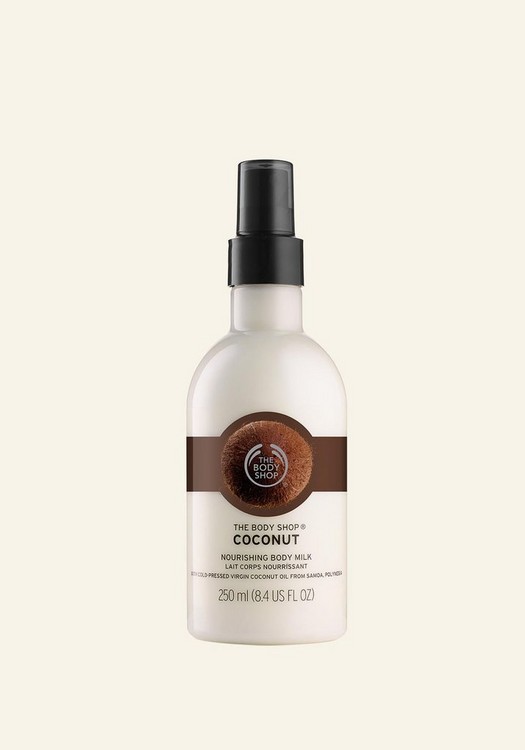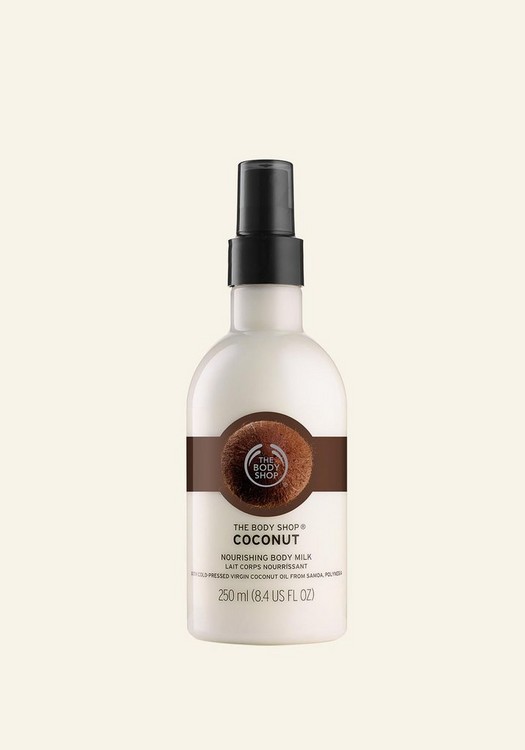 What does it do for you ?
Infused with the scent of fresh coconuts, this lightweight body milk brings a tropical touch to your skincare routine. Use daily for skin that feels nourished and irresistibly soft to the touch.
Body Milk
Leaves skin feeling nourished
For very dry skin
Lightweight and easily absorbed
Fresh coconut scent
Convenient spray bottle
Community Fair Trade cold-pressed virgin coconut oil from Samoa Polynesia
Ingredients
Coconut Nourishing Body Milk
Fair Trade organic virgin coconut oil
A legendary moisturiser for dry skin
Coconut oil has always been a bit of a wonder oil, and has been moisturising skin, hair and bodies forever.
Our coconuts come from the shores of Samoa. Coconut harvesting is a family business here, involving multiple generations. It helps everyone benefit from the island's resources, following the island's ethos of Fa'a Samoa – 'The Samoan Way'.
Coconuts are gathered up, hand-cracked, pressed and filtered to release pure, high-quality oil.
Each coconut is picked for its 'good smile' – meaning, our local experts can tell from the look of the shell whether it's good quality and ready to harvest. They're grown and wild-harvested without chemicals, so we can guarantee the oil is organic.
Read more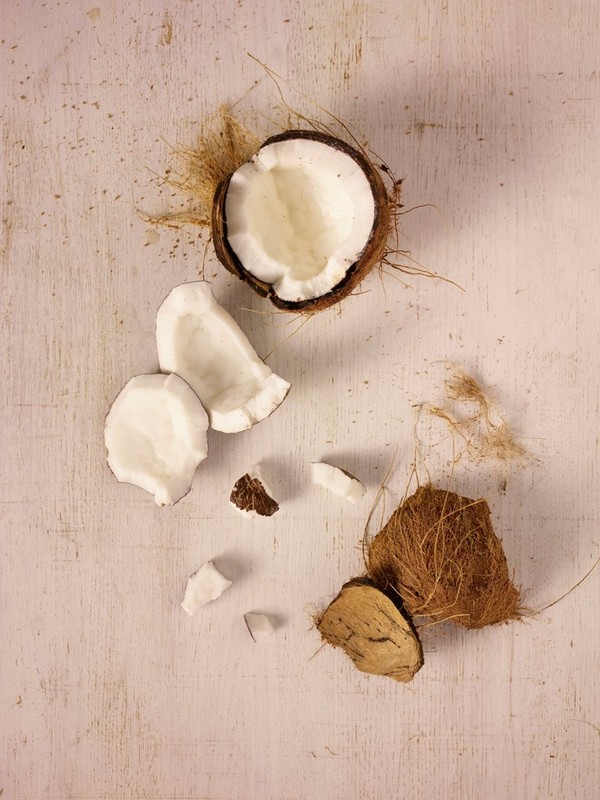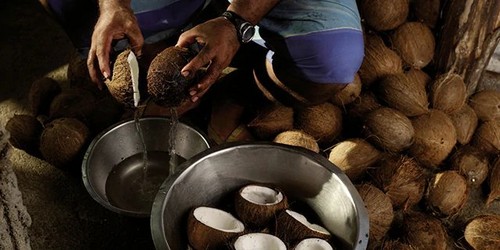 Our Community Fair Trade supplier, Women in Business Development Inc., help families to create a sustainable income by using Samoa's rich natural resources. They've won awards and gained global recognition for their brilliant work.
51
---
---
---
Lovely
Coconut Nourishing Body Milk
Penne
Posted date:
December 2020
Really like this, so light but moisturises leaving a silky smooth feeling
Was this helpful?
0 of 0 found this review helpful
---
Best ever !
Coconut Nourishing Body Milk
I've used the coconut body milk with the body cream since it came to Boston shop ! Years and years! I love the feel of it on your skin !
Was this helpful?
0 of 0 found this review helpful
---
Nourishing and refreshing body milk
Coconut Nourishing Body Milk
This coconut body milk has a great beachy holiday scent. The cream sprays on and really is like a nourishing milk that is soft and light in texture but also absorbs really well and leaves your skin feeling amazing. I used this throughout pregnancy when my legs and feet were sore and a little swollen and it relieved any dry skin. I will be buying this again when I run out. Highly recommend as a body cream as it's a bit more breathable on the skin than the thick body butters.
Was this helpful?
0 of 0 found this review helpful
---