Banana Bath Blend
For dry skin
Fruity scent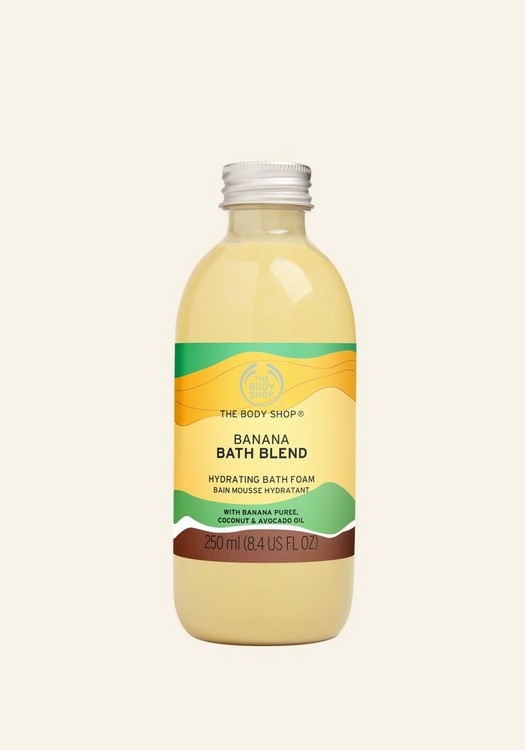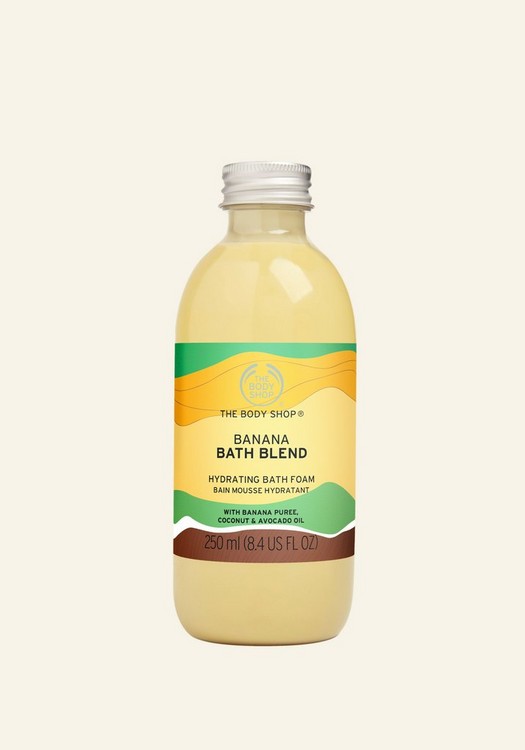 What does it do for you ?
Velvety bubble bath
Dry skin feels hydrated, nourished and comforted
Blended with vitamins, antioxidants and minerals
Dermatologically tested
Enriched with coconut oil, avocado oil and banana puree made from second-choice wonky bananas
Ingredients
Fair Trade organic virgin coconut oil
A legendary moisturiser for dry skin
Coconut oil has always been a bit of a wonder oil, and has been moisturising skin, hair and bodies forever.
Our coconuts come from the shores of Samoa. Coconut harvesting is a family business here, involving multiple generations. It helps everyone benefit from the island's resources, following the island's ethos of Fa'a Samoa – 'The Samoan Way'.
Coconuts are gathered up, hand-cracked, pressed and filtered to release pure, high-quality oil.
Each coconut is picked for its 'good smile' – meaning, our local experts can tell from the look of the shell whether it's good quality and ready to harvest. They're grown and wild-harvested without chemicals, so we can guarantee the oil is organic.
Read more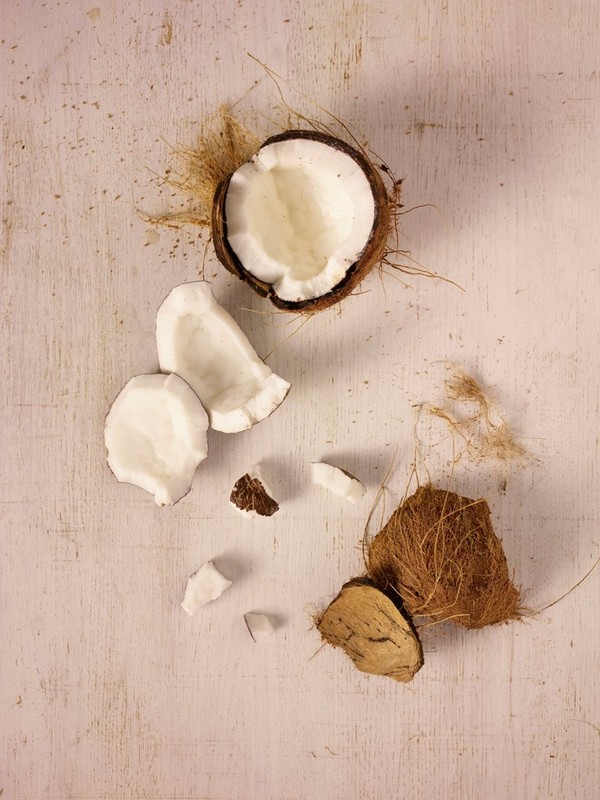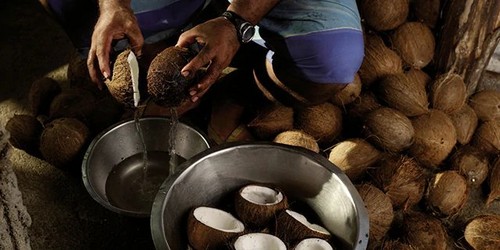 Our Community Fair Trade supplier, Women in Business Development Inc., help families to create a sustainable income by using Samoa's rich natural resources. They've won awards and gained global recognition for their brilliant work.
52
---
---
---
A really nice bubble bath- smells great
Banana Bath Blend
mizmo4
Posted date:
October 2020
I really like the Banana bath blend. It smells great and makes the water a lovely colour. The water made my skin feel soft. Just all round luxury and great product.
Was this helpful?
0 of 0 found this review helpful
---
Essence not bubbles
Banana Bath Blend
Bought via a friend consultant. I'm so glad that I did . It's such a luxurious treat and a little goes a long way . I have got about 12 baths from one bottle . As a keyworker I needed something to look forward to after a hard shift and relax myself in and this fit the bill perfectly . It doesn't produce bubbles but it produces a beautiful fruity essence that fills the bathroom . It soothes my sore skin and muscles and doesn't give me dandruff. I would love to see this as part of a set alongside the other banana products .
Was this helpful?
1 of 6 found this review helpful
---
Delicious bath treat
Banana Bath Blend
Smells delicious and foams up really well,definitely makes bath time a treat
Was this helpful?
1 of 1 found this review helpful
---