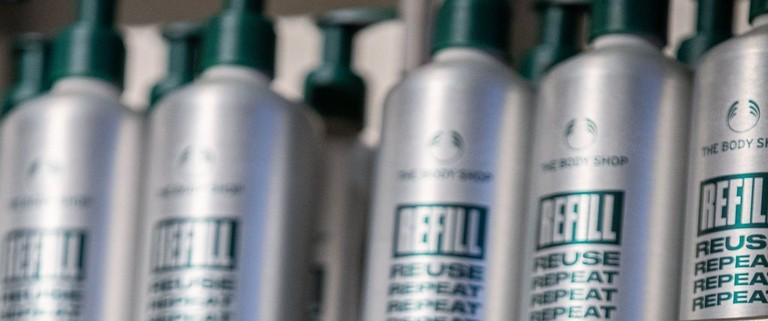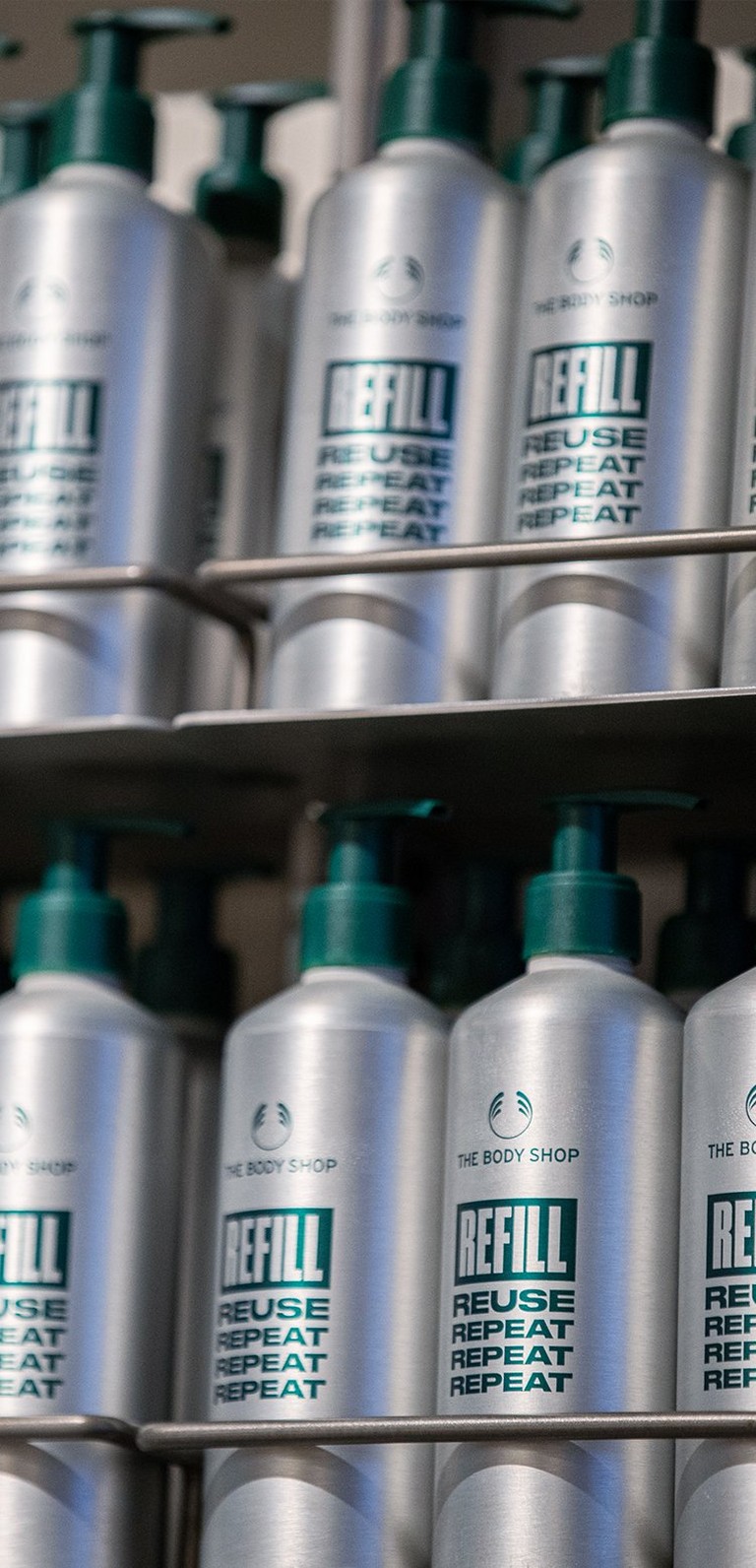 Our Refill Scheme
"Why waste a container when you can refill it? And why buy more of something than you can use? We behaved as my mother did in the Second World War, we reused everything, we refilled everything, and we recycled all we could (...) The foundation of The Body Shop's environmental activism was born out of ideas like these" - Anita Roddick, Body & Soul
Join the refill revolution with our irresistible in-store refill stations.
HOW DO I REFILL?
It's as easy as 1, 2, 3. Here's how it works.
STEP 1
Pick up one of our aluminium bottles at a selected store.
STEP 2
Ask a member of our friendly team to fill it up with your favourite refillable haircare, shower gel or hand wash.
STEP 3
Once you've used all the lovely stuff in your bottle, give it a good rinse and dry, bring it back and refill it.
(1) At selected stores. Refill product availability varies.
(2) Calculation is based on 20 months' forecasted sales (for the period from April 2021 to December 2022) from 800 stores, of refillable products being repurchased in refillable instead of non-refillable 250ml variants.