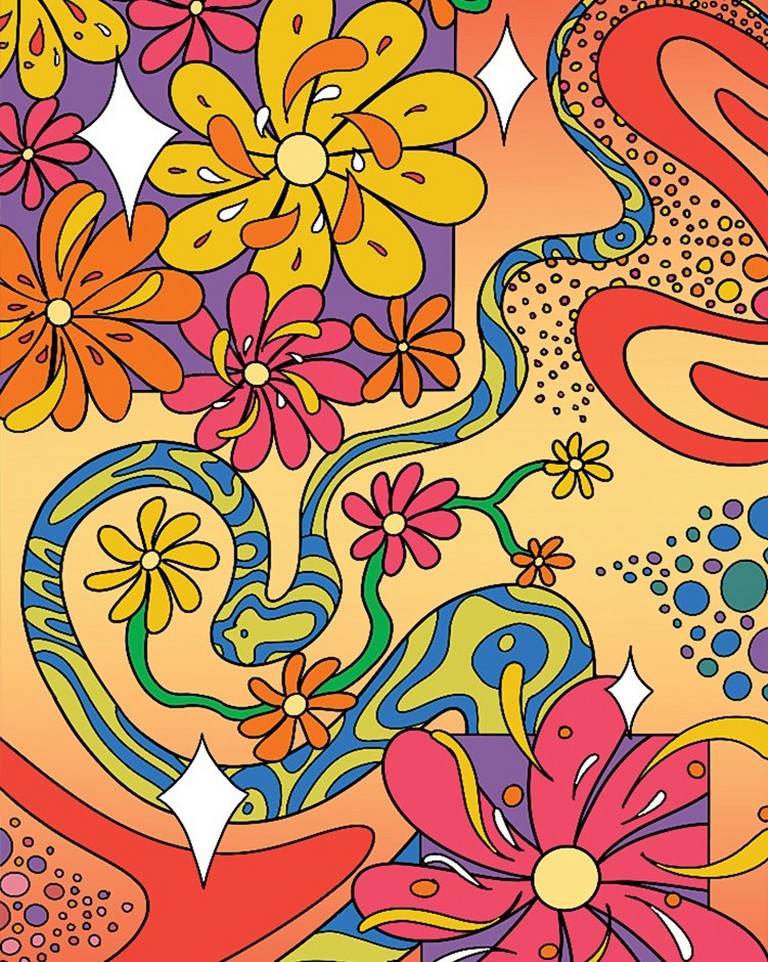 The Body Shop x Amnesty International Gift Tags
The Body Shop and Amnesty International Partner to Support Equality, Justice and Freedom for Indigenous Children.
Each Christmas since the early 1990s, The Body Shop Australia has supported Amnesty International Australia, selling Christmas cards and gift tags in its stores with 100% of all proceeds donated back to the human rights organisation.
The Body Shop is proud to partner with Amnesty International again and introduces the 2023 Christmas gift tag.
Featuring artwork by proud Balanggarra and Yolngu woman, artist Molly Hunt, titled 'King River'.
"This Piece represents the mighty King River out on Balanggarra Country, in the East Kimberley. One of the five rivers that flow into the Ocean near Wyndham. It tells the story of the true gift of positivity and change. This place is the embodiment of reconnection to one's roots. The river calls to you to accept the true gifts, which is the gift of sustainability, the gift of connection and the gift of Country".
Tags are available for $2 each (in-store only) or 3 tags for $5. All proceeds from the gift tags will be donated to Amnesty International Australia, which is working to protect the rights of Aboriginal and Torres Strait Islander children in the criminal justice system.
ABOUT MOLLY HUNT
Molly's storytelling is known for its bursts of colour and boldness. This stems from growing up under the influence of creative parents in the small regional WA town of Wyndham, in the East Kimberley.
A proud Balanggarra Yolngu women, Molly is an artist who shares her stories and experiences though many lenses such as murals, illustrations, animations, journalism and comics. Follow Molly on Instagram @mollyhunt4food.
Did you know, in Australia, kids as young as 10 years old are being locked up behind bars? Sounds too young, right? That's because it is.
This Giving Tuesday, November 28th, $10 from every purchase will be donated to Amnesty International Australia, to support their Raise The Age campaign.
*$10 from every purchase on 28/11/23 will be donated to Amnesty International Australia, up to $60,000. Maximum donation $60,000
ABOUT RAISE THE AGE
Across Australia, children as young as 10 are charged, brought before a court, sentenced and locked up behind bars. Indigenous children are most affected by Australia's punitive approach, being 26 times more likely to be locked up than non-Indigenous children.
Together we can make this happen. Add your name to Amnesty's petition and call on all governments across Australia to raise the age kids can be locked up to at least 14 years old.
ABOUT AMNESTY INTERNATIONAL AUSTRALIA
This year, funds will again be going towards Amnesty's work to raise the age of criminal responsibility, and will help support equality, justice and freedom for Indigenous children, with a focus on kids at risk of being trapped in the youth justice system.
Amnesty International Australia works alongside First Nations communities, to challenge injustice and end the overrepresentation of Aboriginal and Torres Strait Islander children in the criminal justice systems.