Coconut Nourishing Body Milk
For dry Skin
Gourmand scent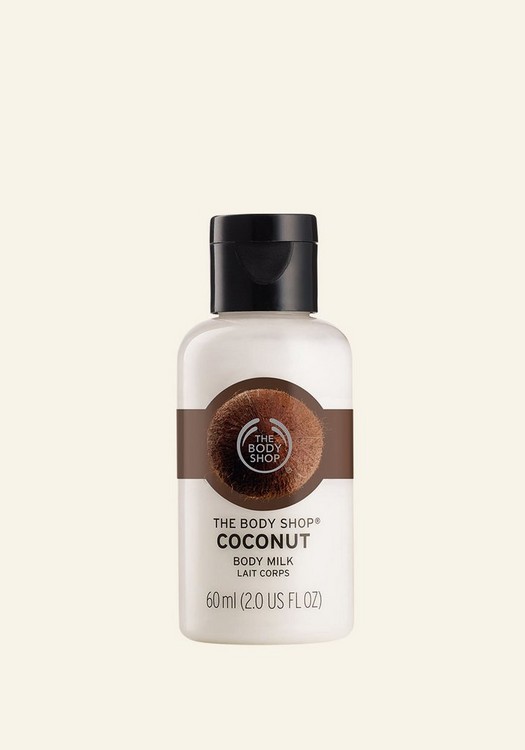 What does it do for you ?
Infused with the scent of fresh coconuts, this lightweight body milk brings a tropical touch to your skincare routine. Use daily for skin that feels nourished and irresistibly soft to the touch.
Body Milk
Leaves skin feeling nourished
For very dry skin
Lightweight and easily absorbed
Fresh coconut scent
Convenient spray bottle
Community Fair Trade cold-pressed virgin coconut oil from Samoa, Polynesia
Ingredients
Fair Trade organic virgin coconut oil
A legendary moisturiser for dry skin
Coconut oil has always been a bit of a wonder oil, and has been moisturising skin, hair and bodies forever.
Our coconuts come from the shores of Samoa. Coconut harvesting is a family business here, involving multiple generations. It helps everyone benefit from the island's resources, following the island's ethos of Fa'a Samoa – 'The Samoan Way'.
Coconuts are gathered up, hand-cracked, pressed and filtered to release pure, high-quality oil.
Each coconut is picked for its 'good smile' – meaning, our local experts can tell from the look of the shell whether it's good quality and ready to harvest. They're grown and wild-harvested without chemicals, so we can guarantee the oil is organic.
Read more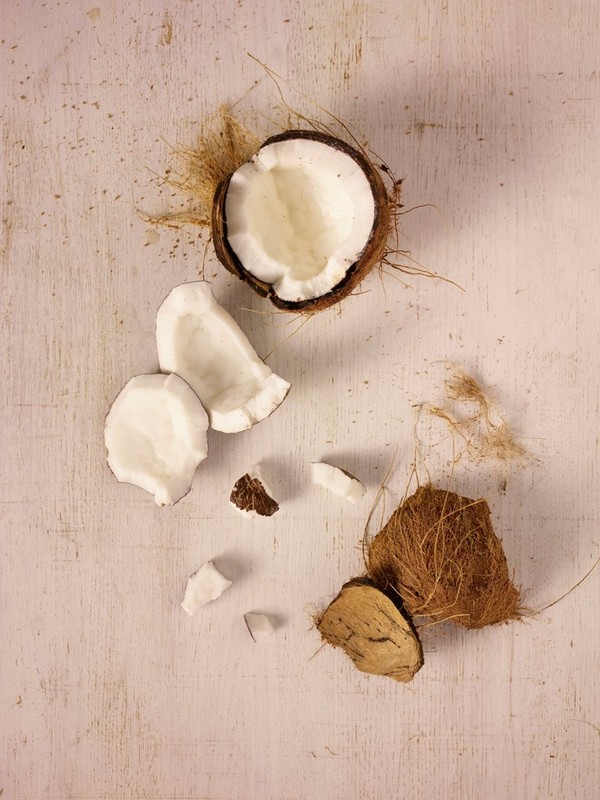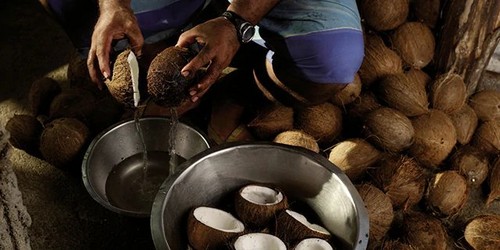 Our Community Fair Trade supplier, Women in Business Development Inc., help families to create a sustainable income by using Samoa's rich natural resources. They've won awards and gained global recognition for their brilliant work.
3
---
---
---
Coconut Nourishing Body Milk
Så lækker! Den tørrer hurtigt ind i huden og efterlader den silkeblød derfor føles den ikke fedtet. Super fedt alternativ til os der synes bodybutteren er en tand for meget.
Was this helpful?
0 of 0 found this review helpful
---
Super produkt
Coconut Nourishing Body Milk
Duften af kokosnød er super dejlig, og selvom jeg elsker Bodybutter, så er det simpelthen så rart, at man slipper for creme under neglene med den her bodymilk. Efter barbering af ben og med denne bodymilk på, kunne de ikke føles blødere, og jeg synes også bodymilk virker en smule mere fugtgivende end bodybutter. Kan klart anbefales!
Was this helpful?
0 of 0 found this review helpful
---
Fantastisk produkt - men for kraftig duft!
Coconut Nourishing Body Milk
Denne body milk synker ind i huden efter kun få minutter og efterlader huden silkeblød og velduftende. Det eneste jeg har at sætte en finger på er, at duften er lidt for kraftig. Kokosduften er rigtig lækker, men i denne body milk bliver den dog en tand for meget. Jeg syntes, at det er smart, at body milken har en sprayfunktion. Det gør, at det er nemmere at sprøjte den på, når man sidder en varm sommerdag på stranden. Kan helt klart anbefale dette produkt, hvis man er til de lidt mere nøddeagtige dufte.
Was this helpful?
0 of 0 found this review helpful
---
5 questions and 10 answers
---
Is this product non comedogenic?

1 answer
Can I use this on my hair? I noticed most of the ingredients are also used in many "split end" treatments. And it works great on my skin!

1 answer
Is the smaller 2oz size in a spray bottle? Or is it only the larger size that is in the spray bottle?

1 answer