Drops of Youth Youth Liquid Peel
For tired, dehydrated skin
Gently exfoliates and peels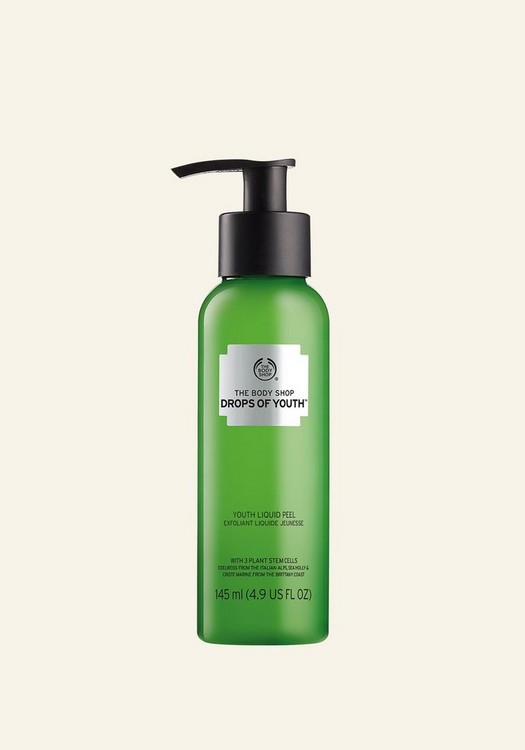 "Nem at bruge. Drøj i brug. Efterladen huden dejlig blød"
What does it do for you ?
In a word: exfoliates. But there's so much more to our Drops of Youth™ Liquid Peel than meets the eye.
First things first, let's talk about liquid peels – we promise it's not as scary as it sounds! A liquid peel like The Body Shop's Liquid Peel helps to gently remove impurities, lifting dead skin cells and nasties. It visibly collects up grubbiness in satisfying little rubbings across your face. Quite the important step if you ask us. This clever gel-to-peel helps leave skin feeling clean and purified from the day: dirt, dust and grime don't stand a chance.
If you're ready to discover the Drops of Youth™ peel for yourself then get ready for a nice surprise: it's infused with a blend of three plant stem cells, edelweiss from the Italian Alps, sea holly and criste marine from the Brittany Coast. It's also enriched with Community Fair Trade moringa seed oil from Rwanda. Together in our formula, they work hard to help you see a fresher, smoother and more luminous looking visage. See? There's nothing scary about using our liquid peels.
Infused with three plant stem cells
Enriched with Community Fair Trade moringa seed oil
Feel the dead skin cells lifting off*
Peels away impurities and pollutants*
Skin feels freshly cleansed**Tested on 109 women
Ingredients
Community Fair Trade moringa seed oil
The miracle oil for skin
Moringa oil is a precious seed oil that's seriously rich in omega 9, and has been used to moisturise and protect skin for thousands of years. We love it.
Moringa is known as the 'miracle tree'. It grows strong in seriously challenging environments, helps other species thrive and produces super-nourishing seed oil. They don't need much water, which is good news for farmers in drought-prone areas, and the bees love the nectar of moringa flowers. Moringa trees create a canopy when they grow, which shelters nearby crops from the hot Rwandan sun, helping them thrive.
The farmers grow and handpick the moringa pods and use a process called 'winnowing' to separate the seeds from their shells.
Discover the Moringa range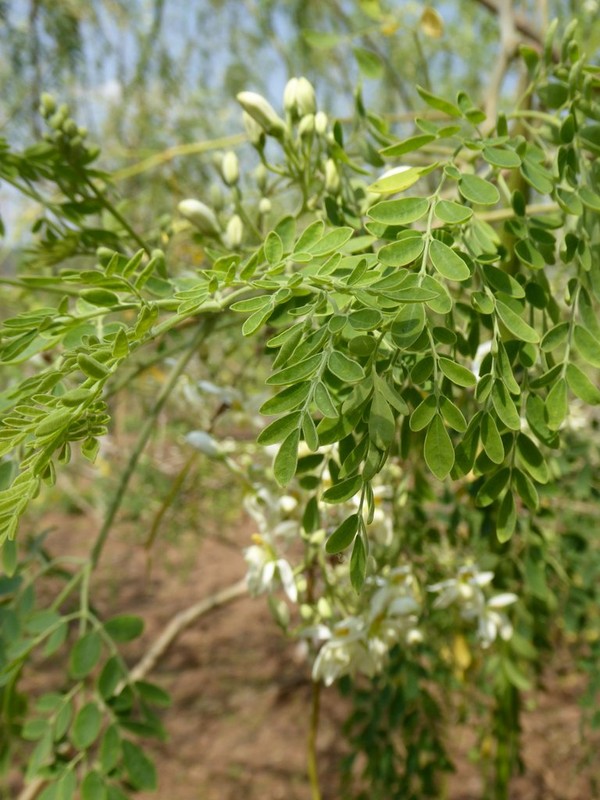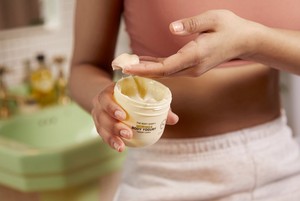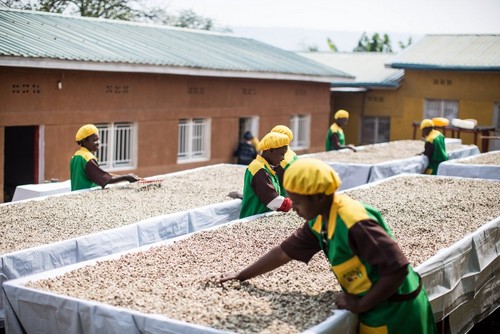 Our moringa seed oil comes from Asili Natural Oils, our Community Fair Trade partners in Rwanda. Our trade provides a sustainable income for farmers in the dry eastern provinces of Rwanda, where income opportunities are low.
11
---
---
---
God peel
Drops of Youth Youth Liquid Peel
Nem at bruge. Drøj i brug. Efterladen huden dejlig blød
Was this helpful?
0 of 4 found this review helpful
---
Jeg var skeptisk men...
Drops of Youth Youth Liquid Peel
Hold da op hvor den virker godt! Jeg var inden jeg købte lidt skeptisk hvor godt den egentlig virker, men baseret på de andre gode anmeldelser tænkte jeg det var værd at prøve. Konsistensen er gel-agtig og jeg kan sagtens nøjes med et enkelt pump til ansigtet. Næsten med det samme gelen bliver masseret ind i huden kan man se døde hudceller samle sig i små klumper. Efter at have fjernet restprodukt osv. med en fugtig vaskesklud er min hud dejlig blød. Kan klart anbefales.
Was this helpful?
0 of 0 found this review helpful
---
Fantastisk peeling
Drops of Youth Youth Liquid Peel
Selma
Posted date:
November 2019
Det er en mild peeling som er anderledes forhold til andre peelinger der er ikke noget små partikler i. Jeg bliver en fan af denne produkt. Huden føles dejligt blød
Was this helpful?
0 of 0 found this review helpful
---