Hemp Heavy-Duty Face Protector
For dry skin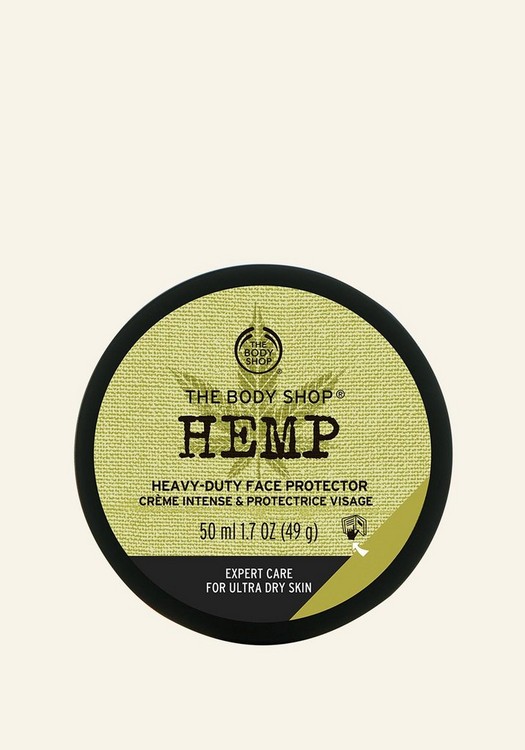 What does it do for you ?
This intensive facial moisturiser soothes and rehydrates very dry skin, and protects skin exposed to the elements.
Intensively hydrates
Brings instant relief to very dry patches
Designed to protect skin in extreme weather conditions
Dermatologically tested
DRY SKIN? Discover the power of Hemp
Ingredients
Hemp seed oil
Seriously hydrating
You've probably heard of hemp seed oil, also known as cannabis sativa oil. It's known for seriously high levels of hydration. We like it for its essential fatty acids content, like omega-3 and omega-6 fatty acids and vitamins A and E, which skin loves. Hemp is a big deal these days, but we've been harvesting this hardworking hydrator since 1992 – our founder, Dame Anita Roddick, was a big fan of its sustainability and efficacy. Hemp is kind of a miracle crop. It's grown for fibres, seeds and flowers that are used for everything from clothing and food to medicine and – of course – moisturisers. Our hemp helps regenerate land and provides a habitat for local wildlife in France.
Discover the Hemp range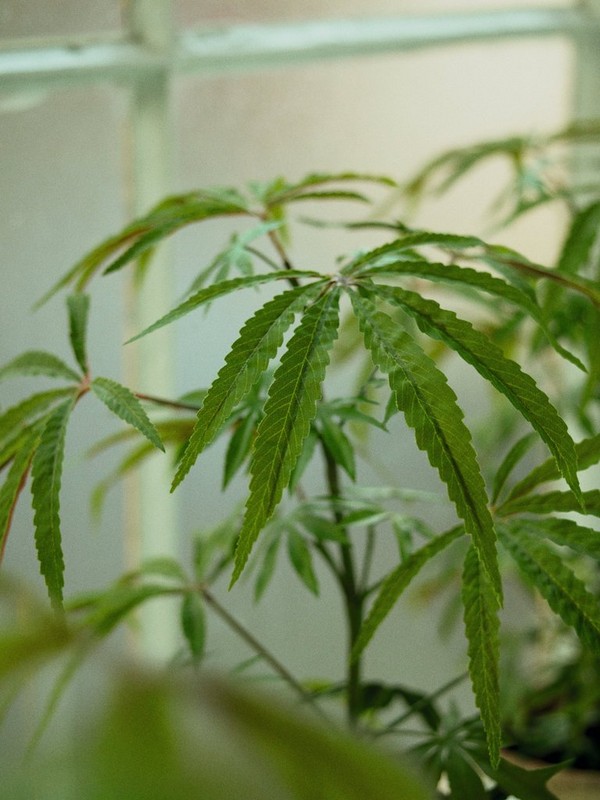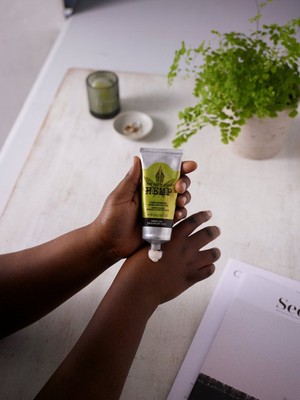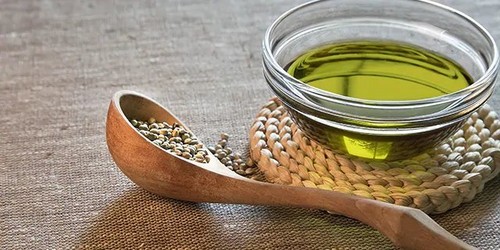 Something of an environmental wonder, hemp is naturally resistant to pests, so farmers don't need to use pesticides or irrigation. It's also an overachieving air purifier, breathing in four times more CO2 than trees.
6
---
---
---
Hemp Heavy-Duty Face Protector
Bedre end alt man har prøvet fra matas osv. virker med det samme imod irriteret / sviende hud. Hampe produkter er vejen frem inden for hudpleje. Håber på i ville implementere ting som root-tinctures og cannabinoider i jeres fremtidige produkter eller bare en opdatering af denne med flere godter i. Jeg tilføjer fullspectrum cbd/thc olie til denne creme, det er der den virkeligt opnår sit fulde potentiale. Hvis du har fysisk arbejde dagen lang og bruger hænderne, og smøre denne creme på kan man mærke dagen efter at ens led er mere udhvilet end de normalt havde været.
Was this helpful?
0 of 0 found this review helpful
---
Den bedste fugtighedscreme.
Hemp Heavy-Duty Face Protector
FrkGram
Posted date:
February 2020
Jeg har haft problemer med at finde en creme der ikke irriterede min hud, men må sige at det har jeg nu :) min hud er efter en uges brug gennemfugtet og blød :) og så skal der meget lidt creme til og den trænger ind på fem sekunder :)
Was this helpful?
0 of 0 found this review helpful
---
Dette produkt giver en blød og gennemfugtet hud
Hemp Heavy-Duty Face Protector
ElskerTBS
Posted date:
November 2019
Ansigtscremen er min mands yndlingscreme. Den har en mild duft, som nok mest henvender sig til mænd, synes jeg.
Was this helpful?
0 of 0 found this review helpful
---